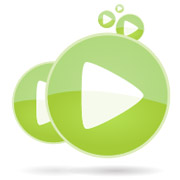 The Exaile music player hits a high note as a solid performer with trimmed-down features that make it elegant yet easy to use.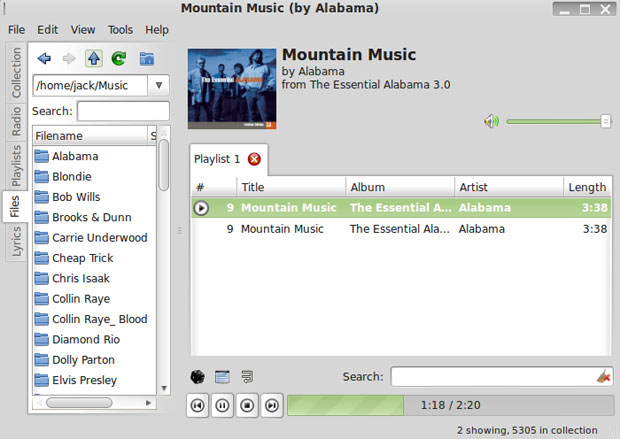 The Linux desktop has an impressive list of good music playing apps, so choosing a favorite title is a difficult task. The decision almost always comes down to personal taste rather than feature sets or GUI.
Exaile ranks high on my player list for what it does not have. It spares me having to traipse through a bigger-than-needed set of features. Not being an audiophile, I find I'm intimidated by the tweaking options other music players constantly display, even though I rarely have occasion to use them.
That doesn't mean Exaile is a lightweight music app. On the contrary, it is a handy alternative to solid player apps such as Amarok, Banshee, Clementine, Rhythmbox, Audacious and Songbird. In fact, it incorporates some of the best user traits from several of these music players.
Musical Scores
For starters, Exaile chimes in with an intuitive interface. Designed for the Gnome environment, it is based on GTK+, so it loads quickly and is very responsive. It relies on the GStreamer engine for audio playback.
If you are familiar with Amarok, you will find Exaile's look and feel to be very familiar. Technically, it is not a clone of Amarok, but the similarity of the two interfaces is very striking. That may be an odd assessment, since Amarok is tooled for the KDE desktop.
One of the first things you should do is sift through the long list of plug-ins you'll find in Exaile's Edit/Preferences menu. This is where you activate many of the usability functions that make this music player such a pleasure to use.
For example, you can select the types of audio formats you want Exaile to automatically handle, such as MP3, audio CD, iPod and lastFM. Many other plug-in features are in the list as well.
Cool Player Tools
Exaile's designers did what every nerdy software reviewer would ideally love to do. They assembled an ideal application that includes the choicest features from a variety of music players.
For example, tabbed playlists let you open your music choices your way. You can open multiple playlists all at once or as you want them. Exaile makes it easy to keep more than one playlist open and drag files from one to the other.
The built-in Shoutcast directory browser lets you to listen to Internet radio broadcasts. Even better might be the ability to access Stream favorites built into the collections listings. Other included features are automatic fetching of album art and lyrics, as well as gathering artist/album information via Wikipedia.
Design Wins
Unlike typical music player apps, Exaile uses an unrestrictive cataloging system. I can organize my music library display my way — by tags, genre or storage location. Exaile does not require massive importing of titles to mash them into its own organizational plan.
Credit for Exaile's speedy performance and its ability to handle large music libraries goes to its use of an SQLite database to store information. This approach does not overly tax system resources because SQLite runs without a daemon's always on overhead.
I especially like Exaile's ReplayGain support and the equalizer. The playlists tab contains an option to use several smart playlists.
Good GUI
Exaile's main window is neat and efficient. I can not say that about most full-service music player apps. The standard menu row is condensed to occupy just the upper left portion of the app window.
Below the menu row are the listening options, tastefully arranged in vertical and horizontal displays. To the extreme left is a vertical list of labels for each option: Collection, Radio, Files and Playlists. Clicking on one displays the collected list of available items in a window to the right.
To the right is the main display area, which provides access to the tabbed collection of playlists or music sources. Above it is a volume slide control. At the bottom is a search window.
Across the bottom of this region is the control bar for the music player. Here you find the expected navigational buttons for play/pause/stop, fast-forward and rewind. Above them are three small buttons to shuffle playback order, repeat playback, and dynamically add similar tracks to the playlist.
Using It
As part of the limited setup procedure, you tell Exaile what directories to use for selecting your music files. You can modify your choices at any time by returning to the Collections Manager in the Edit menu.
A very cool feature is Group Tagging. Enable it from the Preferences/Plugin menu. Then go to the Playlists panel on the left, right-click on the Smart Playlists option, and select Create New Smart Playlist. The tag is Grouping.
After you add your first tag, you can open the smart playlist to see all the tracks in your collection that do not have the grouping field set. Select the GroupTagger panel on the left. It will show all the existing groups. As you select tracks in your playlist or as songs are played, check boxes will appear next to the added tags. Click the Add Group button.
Exaile supports compound search filters so you can generate playlists based on certain criteria on the fly. This is one of my favorite Exaile features. Just go to Playlists and select from one of the presets. Among them are Random 100/300/500 songs, Entire Library, and Rating >3 / >4. You can also set up your own customized playlists.
Bottom Line
If you want a music player that does not impose its own rigid framework on how you use it, try Exaile. It is not the most feature-complete player available, but its options are the ones you will use all the time.
It is a pleasing alternative to cluttered and feature-heavy music players. You will not spend much time figuring out how to use it.