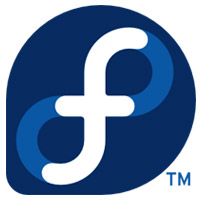 Red Hat on Wednesday released the beta version of Fedora 25, an open source Linux operating system maintained by the Fedora Project community.
The beta release sharpens cloud and developer features, making this Linux distro more attractive to enterprise users.
Fedora Linux is the community version of Red Hat Enterprise Linux, or RHEL. Fedora 25 is comprised of a set of base packages that form the foundation of three distinct editions — Cloud, Server and Workstation — that target different user bases.
They share a common foundation and some common strengths. For instance, all of the Fedora editions are released twice a year to maintain a leading edge without bleeding, according to Fedora Project Leader Mathew Miller.
"Fedora is a fast-moving Linux distro that provides a great window into the thinking of both Red Hat and the global Linux community," saidAzul Systems CEO Scott Sellers.
Enterprises and independent software vendors should pay close attention to major releases of Fedora, he told LinuxInsider, because that is where new ideas and new technologies are first introduced, tried and matured before they eventually get supported in commercial offerings like Red Hat Enterprise Linux.
Targeted Users
The Fedora 25 release is particularly noteworthy for enterprise users.
"It is a good way to get a handle on the future," Fedora's Miller told LinuxInsider. "What's more, Fedora is not just a weathervane, and it is certainly not just like getting an early beta."
Fedora 25 is a place where you can shape things, he said, so enterprise users with particular needs can come to Fedora and actually make them happen.
Compelling Reputation
Linux creator Linus Torvalds recently announced his preference for Fedora over other distros — something for potential adopters to consider.
"Torvalds' endorsement matters, because people in the Linux world care what he thinks," Endpoint Technologies Associates President Roger L. Kay told LinuxInsider.
While appreciated, Torvalds' endorsement is little more than a great trivia point, in Miller's view.
"I'm glad Linus does find Fedora useful," he said. "He's a software developer, and we want Fedora to be a top choice for that."
Fedora serves as an integration point for the innovation going on in all of the various projects in the free and open source software universe, Miller said. The Fedora team takes that code and ensures that it plays nicely together and is easily consumable by users.
Fedora 25 Revealed
Fedora's developers have followed a Fedora.next initiative for the last few years, which created three distinct Fedora Editions to target different specific audiences.
Fedora Workstation targets software developers using Linux on their desktops and laptops.
Fedora Server is aimed at small business and home users who want an easy-to-manage Linux server. It is the community's most direct connection to its downstream enterprise distributions.
The Fedora Cloud edition is designed for users looking to run containerized applications in a scaled-out environment, according to Miller.
One of the most significant changes coming in the final release of Fedora 25 is a change in the Cloud edition. The Atomic Host will replace the Cloud edition still in the Fedora 25 Beta version.
The Atomic Host release will allow users to adjust the configuration to run container-based workloads on both the cloud and bare metal. It has three components: a base image for creating virtual machines; an Atomic Host image for creating hosts for container deployment; and a Docker image.
More Key Changes
Another significant change in the three-pronged Fedora platform is the introduction of Fedora Media Writer, a multiplatform tool for users who want to make their own bootable USB.
Media Writer is available for Windows, OS X and Linux. It makes upgrading the desktop environment to the latest stable version of Fedora easier.
Fedora 25 Server, built around security enhancements, includes an SELinux troubleshoot module for the Cockpit server administration tool. It provides suggestions for a user when an SELinux denial is encountered.
Otherwise, mitigating that problem would require log checking and manual workarounds, according to Miller.
"The advances in Cockpit in Fedora Server are worth keeping an eye on, particularly for small and medium installations," he said. "This is a very slick Web-based systems management interface with a modern design and none of the disadvantages of previous-generation Web-control panels."
Fedora 25 Server beta also brings improved security with support for multifactor authentication services. Also added is new SSH key visibility in the system dashboard.
Fedora 25 Workstation edition adds several major milestones, including the introduction of Wayland as the default display server. Wayland is the replacement for the legacy X11 display system. It provides a much better vehicle for isolating applications from each other and the system, according to the release notes.
Fedora provides alternative desktop environments to the Workstation edition's GNOME default, called "spins." You can replace GNOME with the KDE Plasma, Xfce, LXDE, MATE, Cinnamon or Sugar desktops.
Language Features
Fedora 25 ships with the GNOME 3.22 desktop environment, released last month, as the default choice.
This latest GNOME desktop supports the Flatpack cross-distribution application framework, which permits installation of an application on various Linux distributions without retooling the software for specific package management formats.
Software developers likely will appreciate Fedora 25's updated language support. Among the languages now supported by Fedora is the open source Rust programming language.
The Rust language and its Cargo package management tool enable fast-compiled programming. The process prevents segmentation faults and ensures thread safety. It also supports both functional and imperative procedural paradigms.
Program Packages
The Fedora Project shares the following significant updates:
Docker 1.12 for building and running containerized applications
Node.js 6.5, the latest version of the popular server-side JavaScript engine
Multiple Python versions — 2.6, 2.7, 3.3, 3.4 and 3.5 — to help run test suites across several Python configurations, as well as PyPy, PyPy3 and Jython
Software packages include Firefox 49.0 and LibreOffice 5.2.2.
The final version of Fedora 25 is set for release on November 11, 2016.
You can download the latest Beta release here.