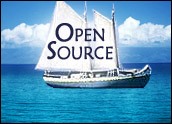 When it comes to image viewers, one app is not always hands-down better than others. It is rare to find an image viewing tool that has every feature stockpiled on your wish list. So having a collection of go-to viewing tools to meet a variety of graphics needs is a better strategy. That said, the Geeqie Image Viewer goes a long way in keeping that set of viewing tools to a minimum.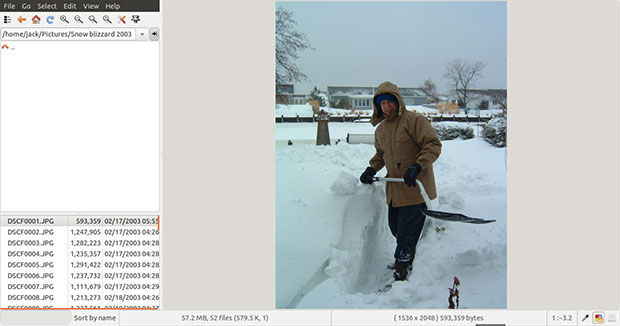 Geequi
Geeqie, a fork of the popular GQview, is an GTK-based image viewer for Linux. If you are a fan of GQview, you could have a fond affinity for this little-known newcomer. With GQview falling into disrepair after its developer abandoned the project several years ago, Geeqie is keeping this viewer tool alive and well.
You could compare Geeqie to similar graphic viewing tools the likes of Xnview, Gwenview and gThumb and find numerous similarities and a few key differences. As far as Geeqie is concerned, it is very easy to use with an interface much like used in GQView. Plus, it is very lightweight but highly functional.
Not the Same Thing
You would not use a word processing program to carry on an instant message-style conversation over the Internet. In the same way you should not rely on an image viewer to handle graphic-intense image editing, collection management and photo album maintenance.
That is why you need a quick and handy image viewing app like Geeqie to supplement the image manipulation toolboxes found in full-fledged image editor programs such as GIMP and photo collection apps like Shotwell Photo Management. There are times you need a quick peek or fast file management. Other times you need a workhorse image fixer or collection housecleaning.
One of Geeqie's strong points is its click-and-view file manager interface. I found it faster and handier to use Geeqie to view or move a file than to do the same chore in Nautilus, Thunar or Krusader file managing systems.
Getting It
Geeqie is a newcomer to established distros. That means you might not find it available yet in your favorite distro's repository. But it is starting to make the rounds.
The latest version, Geekie 1.0, is available in Ubuntu. I even found a Geeqie package available on the Puppy Linux forum. That was a pleasant surprise, as I use both Puppy and Ubuntu Linux on all of my computers.
Even manual installation is not difficult for Geeqie. The app is readily available in compressed tarball format from a variety of online sources. You can extract and even compile them to make installation files if you are faint-hearted as well.
Taking the Tour
Geeqie's interface resembles that of a typical file viewer. The top left column of the app display has the navigational controls, standard drop-down menu categories and a locator window. Below that is the directory tree of folders and sub-folders.
Once you click on a directory, the top portion of the disoplay goes blank so you can see the files contained in the selected folder. Its files now display in the lower portion of the left column. But unlike a file manager program, Geeqie only shows you a list of supported graphic files.
Once you click on a graphic file name, its image instantly pops intoi view in the large display window on the right side of the app's window. You can drag the border line to the left or right to expand or compress the left column's file list. This, of course, reduces or enlarges the size of the graphic display window on the right.
More Than Just Files
I like the extra touches that Geeqie builds into the interface. For instance, it gives you more flexibility in viewing and handling graphic files.
Similar to many Web browser features, Geeqie's view menu offers options to view a picture in a new window, pan view or Exit window. In addition, you can select your preference for how files and folders display. The choices include list and tree options for folders and image lists as well as icons and thumbnails.
I also like being able to float the file list or hide it and the toolbar. Zooming and split display options really add to the usability of this image viewing app. The options under the view menu include some of the most useful choices found in file manipulation tools.
Config Confab
At times I feel like I am using a much more feature-filled photo program rather than a lightweight image viewing application. The extensive preferences under the Edit menu are truly impressive.
A single mouse click lets me open a displayed image in an external image editor or change the orientation of the displayed file. This is often much faster to work on-the-fly from an image viewer than have to laboriously find a file from within a photo editor application when you start out not knowing what you will find or want to do with an image you find.
A handy short-cut feature lets you click the Set as wallpaper command to bypass the Linux desktops own procedure for creating a new wallpaper choice.
Menu Mania
The File menu also sports numerous features found in bulkier photo editing packages. This adds to Geeqie's overall usefulness.
For instance, Both single clicks and keyboard shortcuts let me open a file in a new window or create a new collection in addition to quickly finding recently opened files. Plus, I can open an existing collection of photos.
And then there are menu options to search, find duplicate files, print, create a new folder or symlink. And keeping with the purpose of a true file manager system, I can copy/move/rename/delete single files or perform bulk file operations.
Excellent Extras
As if all of this were not enough, Geeqie builds in much more cool stuff. I use it with relish on my large screen systems as well as my medium-screen laptops and tiny-tot sized netbook.
Geeqie supports RAW files via a pre-installed plugin from UFRaw software. Geeqie may be all you will need to convert image file formats and upload photos to photo-sharing websites and your favorite social media hangouts.
Forget about loading an image file in a cumbersome photo editing application just to discover pertinent Metadata. Discover this information from within Geeqie through its Image/Image Overlay menu option by viewing the selected image.
The Pan View feature is really neat. It shows photos in a timeline or as a calendar or in folder hierarchy. Its Show/Marks option lets me sort and filter photos by assigning up to six marks per photo. And it is a snap to pre-set categories for fast box checking.
Bottom Line
Geeqie can easily become a one-stop, do-it-all image viewing app. It runs very fast and consumes very little system resources.
Its intuitive file-manager style interface requires no learning curve. If it does not have a built-in feature, chances are pretty solid that you will never miss it.