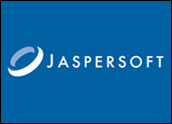 Jaspersoft on Tuesday released its latest offering aimed at helping businesses make sense of the piles of data they accumulate on a regular basis.
The new Jaspersoft Enterprise Edition provides organizations with a package of business analytics and reporting functionalities. Company officials also announced the availability of an upgrade of its flagship BI product to Jaspersoft 3.7.
"The Enterprise Edition is a special packaging schema that includes some of the new features of Jaspersoft 3.7 and additional features not found anywhere else," Brian Gentile, CEO of Jaspersoft, told LinuxInsider.
Growing Need
Companies dealing with substantial reporting and analysis challenges often look to BI tools for assistance, but acquiring these tools is often restricted by budget constraints, said Gentile.
In the past, enterprise BI environments with large and distributed data stores were a problem that only a small segment of the overall BI market faced. Today, however, CIOs and IT managers at organizations of all sizes have to more effectively capture and analyze growing volumes of data, he added.
This need for better BI tools is driven by the new economics of IT, the mainstream adoption of open source software, the proliferation of Software as a Service (SaaS) and the emergence of cloud computing. These factors all lead to a need for tools that provide a simple, powerful reporting and analytics, he said.
New Capabilities
Jaspersoft 3.7 gives users new interactive functions through integrated in-memory analysis. This provides the ability to slice, pivot, filter, drill into and visualize data.
A new search-powered report repository allows users to quickly find reports. Users can also interact with advanced Flash-based graphs, maps and widgets. This makes reports, dashboards and applications more powerful.
A new audit log lets administrators gain greater manageability, control and visibility into the Jaspersoft BI platform by chronicling many aspects of report usage. This provides tuning features to optimize in-memory analysis processing.
The latest version of the BI platform gives users the ability to dynamically design Web-based, ad hoc reports, refine filters, modify dimensions and visualize techniques on the fly.
Enterprise Extras
In addition to these upgraded platform features, the just-released Enterprise Edition gives Jasper customers four more features not included in Jasper 3.7. These features were largely sought by existing users who needed more BI tools, according to Gentile.
The first enterprise-only feature set is a new audit logging and compliance tool; the second is a multi-tenancy feature that allows users to configure a single running instance that contains segregated modules.
This is not a virtualization feature, noted Gentile, though the package can be run under virtualization if desired, he explained.
The third schema feature is Jasper Analyzer, which is also available as a standalone product. The fourth scheme feature is Jasper ETL, which stands for Extract, Transform and Load. Jasper ETL is also available as a standalone product. It allows users to abstract data and construct a report from any data source.
Three Strategies
The release of the Jasper Enterprise Edition gives Jaspersoft three marketing strategies for its striations of BI software.
"We expect the Enterprise Edition to pull from new business environments," said Gentile.
The Community Edition is available as a free download and gives users full forum access for support from the open source community. The Professional Edition comes with added functionality and, like the Enterprise Edition, is available through a commercial license.
Pricing for the Professional Edition ranges from US$20,000 to $30,000 for a one-year license. The Enterprise Edition costs $30,000 to $45,000. Both of these versions are for use on a single server. The price for multiple server use can be negotiated, said Gentile.