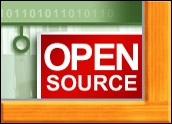 Open source business intelligence (BI) firm JasperSoft on Wednesday announced its next-generation community platform at the O'Reilly Open Source Conference (OSCON). The new platform features tools to enhance community project developers as well as business users.
The new JasperSoft Forge responds to the changing needs of both open source software developers and a new class of business users drawn to the forge JasperSoft created two years ago. JasperForge v2, developed in a partnership with Essentia, uses a social networking approach to provide an intuitive experience for users to join or start a project, interact with the community around it, and move that project forward.
The new JasperForge will integrate the interactive platform designed with Essentia's new product, EssentiaESP.
"We realized several months ago that we were going to outgrow our current Forge. We were outgrowing the capabilities of our platform," Nick Halsey, vice president of marketing for JasperSoft, told LinuxInsider.
Forges have become more than platforms for collaborating on software development. JasperForge is home to 85,000community members working on 277 projects in 51 languages. Evolving patterns of open source adoption have brought a new class of users to these platforms, with differing needs that reflect their disparate backgrounds, Halsey said.
Supporting Reasons
Tools on the new JasperForge will foster collaborative development, communications and social networking tools that enable discussions, tagging, surveys, wikis, news, blogs, mailing lists and more. Advanced banners, e-commerce and dynamic cataloging are also built into the new forge.
"We are addressing several deficiencies in the present Forge," Halsey said. "Today, most communities are focused on making software, bug tracking, etc. But modern communities are driven by business users."
About 5 percent of business users write their own code for open source products they adopt, Halsey estimated. Other business users want to organize groups of similar interests in using particular open source projects.
"They are more likely to have found interested parties from LinkedIn or Facebook," he said. "So we are trying to bring together features of social networking."
Platform Highlights
JasperForge v2, the company said, will offer a personalized experience with enhanced MyPages. In addition, tools will include Wikis, so-called karma points, monitoring and customizable home pages users can select when building their own projects.
The forge platform adjusts menu offerings based on menu choices. These options vary with the membership level and activity status of the registered users, according to Halsey.
"We have multiyear development road maps to launch newer versions of the forge beyond version two," he added.
Other Features
Ecosystem Enablement enhances the network effect of the new JasperSoft community. Members can use built-in tools and project space, as well as link projects, tools or artifacts directly from the new JasperForge.
This lets users loosely couple internal projects with outside partners, the open source community of contributors and reviewers, business partners and suppliers all within the same community and ecosystem.
Rich content management is available to every user, every tool and every page. This capability ensures that JasperSoft delivers a consistent, sophisticated and modern user experience to all community members and visitors, according to the company.
Business Model
JasperForge will continue as a free offering to individual members. Companies that want to use the new platform will contract with Essentia as a Software as a Service (SaaS) model.
For instance, JasperSoft pays a subscription fee to Essentia, but users of JasperSoft's own software projects do not pay to access the forge. The same model will apply to other sponsoring companies.
"It is really important for us to do this. Over 300 open source projects started with the first JasperForge," Halsey said.