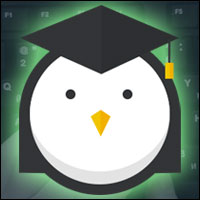 Linux Academy, an online training platform for the Linux OS and cloud computing, on Tuesday announced a public beta rollout of its Cloud Assessments platform, which is designed to let large enterprise firms train and assess their IT workers and prospective job candidates.
The academy offers training on a variety of cloud-based platforms, including Amazon Web Services, Open Stack, DevOps, Azure and others.
The Cloud Assessments platform will focus initially on training and testing of AWS, due to the strong demand for that cloud-based computing platform and the large skills gap of existing knowledge among IT workers.
"Since AWS is a leader in the market, companies and individuals are rushing to ensure they can handle these technologies," said Linux Academy CEO Anthony James.
AWS Demand
The academy's current focus is preparation and validation for the AWS Certified Solutions Architect Associate level exam, James told LinuxInsider. However, there are other in-demand areas that it is beginning to explore.
Hands-on learning has been very important to professionals who have taken these courses, James said. "We came to understand that not only do people want to learn, but they also want to validate their skills in a way that our industry would recognize."
Another critical aspect of the Academy's approach is what it calls "lean learning," which involves recommending specific training based on a user's specific performance, he continued. The new training efforts target specific areas that need improvement.
The Cloud Assessments platform offers a different approach to teaching IT professionals by using live servers in existing work environments. Workers actually learn skills they can use on the job in real time. They're not limited to responding to questions in a test environment.
Individuals also can use Cloud Assessments to earn micro-certfiications for AWS skills.
Linux Academy and Cybrary last month conducted a survey of 6,000 IT professionals, and 35 percent said that micro-certifications would help them get a job or advance in an existing position.
In addition, 85 percent said they would pursue micro-certifications if their employers helped facilitate the training.
Skills Gap
"The launch of this program is another indication of the accelerating adoption of cloud services," noted Jeffrey Kaplan, managing director of ThinkStrategies, "and there is no question that initial focus on AWS specialists is because of its dominant position in the market at this time."
As the demand for multi-cloud services increases, the academy's program likely will broaden to include training courses for additional cloud platforms, he told LinuxInsider.
Certification programs directly from AWS are exam-based, said Paul Teich, principal analyst at Tirias Research.
However, Linux Academy has created a more practical "live assessment" environment in which users are graded on actually using AWS rather than just answering questions correctly, he told LinuxInsider.
"Cloud services really don't care about certification, but enterprise does," Teich pointed out. "Enterprise needs these certifications to start implementing hybrid cloud business models. Upleveling certification to demonstrate practical experience should play well with enterprise IT shops."
Amazon Web Services last year announced an effort to enhance its AWS Educate program to offer additional modules, called "cloud career pathways," to help educate students about cloud-based skills, as well as connect them with specific cloud-based jobs offered by various employers, including AWS, Salesforce, Cloudnexa and Splunk.