For long-suffering Linux users who have endured the dearth of high-quality action games on their open source desktops, the wait for better game developer support soon may be over.
New technology is making Linux more attractive to game makers. In fact, it may keep Linux under the hood, so players will have no clue Linux is inside.
Until now, game makers have relied primarily on Windows PCs and gaming consoles powered by proprietary alternatives to the Linux OS. However, Linux-based systems specially designed for gaming are on the rise.
Some of them provide run-time environments that work on top of Linux. Others employ a dedicated Linux console. These latest developments could provide gamers with serious Linux-based gaming alternatives.
Enter Valve
One new approach to bringing better game support to the Linux platform is a Linux-powered console under development by Valve. Valve already infused interest in game support for the Linux desktop through its Steam for Linux technology. Steam lets Linux desktop users run games through a Steam client within their Linux distributions.
"There has been a resurgence to some degree for gaming on the Linux desktop. But the interest is much more present on the consumer electronics side. Hence, what Valve and Steam are doing reaffirms that approach," Gavriel State, CTO and founder of TransGaming, told LinuxInsider.
Linux Inside
TransGaming is working with various game developers to bring their products to the Steam machinery. The company acts as a bridge between the OEM and the developer.
"We see the biggest opportunities to use Linux on the consumer electronics devices. This provides an exceptional out-of-the-box experience," said State.
The goal is to build a new interactive gaming platform around the Linux OS. Rather than expose game players to the intricacies of the Linux desktop, however, the consumer device shields game players from having to learn Linux.
The console works right out of the box. Consumers never see Linux or anything to do with it.
"It is under the hood in the same way that Linux is on your Android phone. They choose the games they want to play. It is a completely transparent process," State said.
Next-gen set-top boxes, or Steam Machines, will run on the SteamOS. Valve built this new operating system around the Linux architecture with a gaming experience built for the big TV screen.
SteamOS will run as a free stand-alone operating system for living room machines — but from a marketing perspective, that probably will not grow the Linux desktop as a serious gaming platform.
Linux Inside will not be very visible to consumers. All that will matter is how the Linux-powered gaming console differs from the established set-top boxes.
Building Steam
Until Valve launched Steam for Linux a year ago, Linux desktop users had to take their chances with Wine workarounds. They also had to force fit appropriate graphics drivers into their desktop distros.
Then came Steam — a game-playing platform for PCs and Macs as well as for Linux.
Slowly coming to market are the next-generation consumer gaming set-top boxes like Alienware's Steam Machine, which runs a Linux-based OS developed by Valve.
Other Steam Machines or Steam Boxes will be made by a variety of vendors and will offer specially developed games by OEMs.
Steam Machines are built around an open design. These game machines include a Steam Controller designed for use with a wide variety of game genres.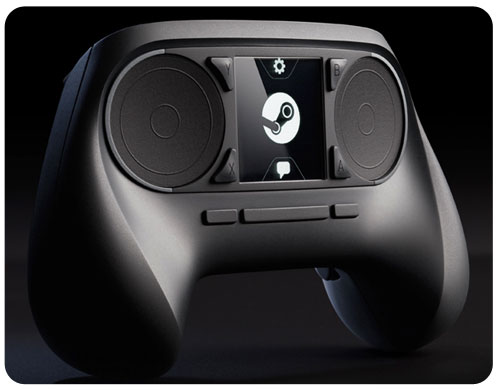 Games released to run on SteamOS and Steam Machines also run on other Linux distros. All Linux users need to do is install the Steam client package. This gives them access to run games designed for the SteamOS.
Mantle Mantra
Meanwhile, the pending arrival of the Mantle-Linux API, or application programming interface, could provide a needed boost to game performance on Linux computers. That could make both the SteamOS and the Linux desktop more competitive game-playing platforms.
Mantle is a graphics API specification developed by AMD as an alternative to Direct3D and OpenGL on the PC platform.
Mantle is designed to allow games and applications to utilize the CPU and GPU more efficiently. The technology eliminates CPU bottlenecks by reducing the overhead on API validation and allowing better scaling on multiple cores.
It also helps produce faster draw routines and allows greater control over the graphics pipeline. All of that could help rid the Linux desktop of its reputation for poor high-end graphics gaming performance.
Without a doubt, the new Mantle API would kick-start game performance on the Linux desktop, according to Robert Hallock, AMD spokesperson for technical communications, software and technologies.
"Mantle's benefits to the Linux platform would not be dissimilar from Windows: improved application performance for gamers; reduce developmental bottlenecks for developers; and more explicit hardware control versus what is offered by higher level APIs," Hallock told LinuxInsider.
Mantle Mania Maybe
All that depends on when and if AMD decides to deploy Mantle for Linux, Hallock said. For now, it is undertaking a feasibility study to determine how, when and if it takes that step.
The new Mantle API could deliver new game design techniques, new experiences and certainly better game-playing performance — but AMD has no timetable for the study.
"There are indeed technological hurdles that make Linux more challenging than Windows. Chief amongst them [is] the sheer number of competing distributions," Hallock noted. "Mantle is a complex project, and each Linux distro could have unique characteristics that change how Mantle must be implemented and supported. The complexity of that analysis is evident, I think."
For now, OpenGL is AMD's sole focus for Linux, he said. AMD is confident that Linux gaming can continue to grow on the strong merits of that API.
"I think it is safe to say with projects like SteamOS that gamers agree," concluded Hallock.
Linux Gets E For Effort
The original goal for TransGaming was to develop a system making it possible to run Windows games on the Linux desktop. The company launched a large inventory of top-tier games using a subscription-based model. The end-user had to subscribe to the technology, download it, and then install the Windows game, according to Vikas Gupta, CEO and president of TransGaming.
"One of the things we saw early on, and one of the reasons why we did not extend the technology to the Mac was we started to see the Linux desktop do very well. Then we saw it peak, and then we saw it decline," Gupta told LinuxInsider.
All of the predictions from open source enthusiasts that Linux was going to be the next big desktop of choice never materialized. The problem with Linux is mobile technology got in its way, he suggested.
"People like the [Android] devices but don't know they are running Linux," Gupta said.
Enter the Set-Top Linux Game Box
One of the reasons the console approach is more successful for running games on Linux is the developer can integrate the hardware and the software. There is no worry about users choosing different drivers and dealing with all of the complexities that exist in typical PC specs, noted TransGaming's State.
With a set-top box, users are limited to playing the games on the TV. TransGaming is building in the option of making those games available for play on other devices as well.
"The Steam Box will be more relevant to Linux desktop users. Any game available through Steam Box will also be available for the Linux desktop," State said.
Game Sales Beat Linux Marketing
Winning over game developers to the Linux platform may be a risky strategy, but the Linux Inside console may be the best bet for game players.
"Putting the emphasis on [Linux] set-top boxes instead of the desktop is more of a marketing issue. Today the living room certainly is the battleground. Everybody is trying to get a piece of that," said Gupta.
Valve is trying to get into the Linux-driven gaming market with a very distinctive approach. Despite how influential Valve is, the company is competing against multibillion dollar console makers like Microsoft, Nintendo and Sony, and set-top boxes provided through service providers such as Comcast or whomever.
"This will, in my opinion, create a great deal of consumer confusion as to which direction do you go. This is going to be a marketing battle fought around messaging as well" said Gupta.
Ignore Linux Inside or Tout Its Greatness?
Valve has multiple audiences to address. The developer comes first. Valve is telling game developers that the box has Linux inside so brush up on your Linux skills to program for the capability and the flexibility Linux offers.
The challenge is going to be that most of these developers are used to working within a Direct X Windows, API-based environment. That is where his company enters the game board as a bridge to help developers fit in and migrate to a Linux-based environment, Gupta explained.
For the consumer audience, the reality is that consumers really do not care what is inside the box. All they care about is that content can be played the right way. That means the resolution, the performance, etc., must be good.
"So the leveraging is Steam, which the average consumer knows. They will plug it in, connect it via HDMI to the television, and have a wonderful experience," said Gupta, "without knowing or caring what is under the hood."