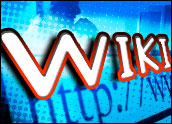 So you're looking for medical advice. Would you: a) call your doctor, b) consult a medical journal or c) go to a wiki?
Perhaps surprisingly, many people are beginning to go the wiki route. At least, they're starting with wikis, and maybe after that they're calling their doctors, reading journals, or otherwise getting second and third opinions. And for those who aren't queasy about turning to medical wikis, there are plenty out there from which to choose.
Flu Info
If you're interested in finding out more about the flu, for instance, a good place to turn is Flu Wiki, which was cofounded in 2005 by Greg Dworkin, M.D., a pediatric pulmonologist at Danbury Hospital in Danbury, Conn.
He and several colleagues realized that there wasn't a central place to go for comprehensive information about flu viruses, both the garden varieties and the pandemic ones, so they sought to create a site that could be a go-to place for people wanting to get more information. Such information would be particularly helpful, they reasoned, if a flu pandemic struck.
At the time, Dworkin told LinuxInsider, there were no governmental Web sites that provided such information, and they hoped that FluWiki would fill that gap.
"At the time we started it, no one else was doing it," Dworkin said. "There wasn't a lot of reliable information out there about the flu."
They thought the wiki model, which allows users to post and edit information on the site, would be a good one in particular for a topic such as the flu.
"We thought the contributions ought to be put together by everyone, because something as wide-ranging as a pandemic involves more than just the health department," Dworkin told LinuxInsider. "If you have to close the schools down in a pandemic, parents have to know where to pick up their kids. They need to know where they can get food and electricity. It goes well beyond the virus itself."
In the intervening years, the U.S. government has started some of its own flu information sites, including PandemicFlu.gov, which pulls together information from a variety of governmental agencies. However, Dworkin said the FluWiki is still a valuable resource, and it's actually linked to by official government sites. He also said that it has prompted the government to take the distribution of flu information more seriously.
"One of the things we have accomplished is pushing governmental entities to be more transparent," Dworkin continued. "I'm not sure there would have even been a PandemicFlu.gov if it hadn't been for our site."
In order to maintain the accuracy and integrity of the site, Dworkin and other editors monitor its content daily, removing or correcting any false information.
"The information there is pretty accurate," he said. "This is the wisdom of crowds. Everyone gets a chance to look at it. If there's false information, it needs to be corrected."
Doctors Without Electronic Borders
Another site, AskDrWiki, began as a community for health professionals to share information, and it maintains its identity as a "collective online memory for physicians, nurses and medical students."
Kenny Civello, M.D., founded the site in 2007 with several other fellows at the Cleveland Clinic, and its purpose was to share information, journal articles, and things the physicians were learning as they treated patients. Now a cardiologist at a hospital in Baton Rouge, La., Civello is watching the site expand beyond its original intentions.
"It was started to share information between associates in cardiology," Civello told LinuxInsider. "I didn't intend it to be shared throughout the world, but it took on a life of its own."
Now it's grown to include other specialties, and it's even getting some hits from members of the general public looking to increase their medical knowledge. Some of the most important attributes of his wiki, according to Civello, are that it is current and easily accessible.
"It's something that has potential to provide up-to-date medical information," Civello told LinuxInsider. "I have a wall of textbooks, but sometimes you need more current information. A textbook costs (US)$300, and by the time it comes out, it's out of date."
Because only verified and approved physicians can post to the site, its information is relatively reliable, professional and accurate. Civello edits and moderates postings, and on occasion he has had to decline posting information that was inaccurate or inappropriate for the site.
Civello said that the real benefit of a site like this is that it brings the practice of medicine into the technologically-savvy 21st century.
"Medicine has lagged behind other professions in its use of technology," he said. "Whatever we can do to make things more efficient, we should do."
Cutting In
Even surgery is getting in on the wiki act. One such site, WikiSurgery lets physicians post information about surgical techniques, methods, and research.
"I wanted to use the power of a wiki for surgical knowledge," the site's founder, Dr. Riaz Agha, a London-based physician who is also the editor of the International Journal of Surgery, told LinuxInsider. "Doctors need an online resource that they can access at any time in a hospital. In the old days they would rely on books, but these get out of date, and pages go missing, so a wiki provides a great opportunity to close that information gap."
The information that finds its way onto WikiSurgery, according to Agha, goes through a vetting process that makes it as reliable and as accurate as possible, which is vital for a topic as highly technical and specialized as surgery.
"Only authors we approve are allowed to post," Agha told LinuxInsider. "They have to submit a CV (curriculum vitae) of their credentials, be approved by the site editors and also confirm their e-mail address. When an article is posted, it can be approved by an editor and this status is shown."
Of course, as with all wikis, it's up to users of the site to verify any information they find there, and to use the wiki as a starting — not an ending — point in their research.
"There is a disclaimer on the site, and people should not base their final decisions solely on information from a wiki but should utilize it to stay informed and shape discussion with colleagues and between patients and health care professionals," Agha said. "No wiki can be 100 percent accurate all the time."