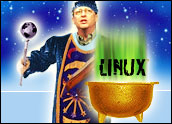 Microsoft has introduced a new version of Windows XP designed for computers sold in emerging markets — and analysts contend that is a sign that the Redmond, Washington-based software giant is worried about threats to its leading market position by Linux as well as to its bottom line by pirates.
Popularly known as "XP Lite," the new stripped-down edition of the operating system will begin appearing on PCs sold in Thailand, Malaysia, and Indonesia in October as part of a pilot program to introduce the software to emerging markets, according to a statement by the software maker.
Later this year, two more countries will be added to the pilot program, Microsoft said. Their names will be announced following final discussions with the governments and partners involved.
Digital Ecosystem
No pricing for the product was disclosed.
"Technology serves as a catalyzing force for economic and social change around the world, but too many countries still lack basic digital skills and access," Microsoft Worldwide Public Sector Senior Vice PresidentMaggie Wilderotter said in a statement.
"By providing a technology solution that is low-cost, tailored and localized, and delivered in a manner that meets country-specific needs, we hope to create opportunities for more global communities to realize the boundless social and economic potential of the digital ecosystem," she added.
Worried About Linux
In addition to enhancing the digital ecosystem, analysts say Microsoft hopes to stem the spread of Linux into developing markets, where price sensitivity plays a crucial role in the buying decisions of computer consumers. According to some industry reports, Windows XP PCs can sell for as much as 20 percent more than Linux PCs.
"Microsoft realizes — unlike North America and Western Europe — the one-price-for-all pricing model isn't going to fit in the Asian market," Laura DiDio, a senior analyst with the Yankee Group in Boston, told LinuxInsider.
"If Microsoft wants to play in this market and not get co-opted by Linux, they're going to have to slash prices and provide a cost-effective, aggressively priced PC," she maintained.
Get Them Young
She noted that Microsoft has augmented its Windows proselytizing efforts in the Asia-Pacific region by distributing free software in public schools. "They know that if you get them while they're young, you usually keep them when they reach the workplace," she said.
While pricing is a big consideration for new PC users, it isn't an overreaching one, contends Open Source Initiative (OSI) Vice President Russell Nelson.
"It's not about price," he told LinuxInsider. "It's about reducing the risks to your business by having the ability to make the code do what you want it to do."
Seducing Buccaneers
Linux isn't Microsoft's only problem in developing markets, which have a reputation for being hotbeds of software piracy.
"Microsoft's strategy with XP Lite is to bring people — who may otherwise be pirating software and creating an illegally installed base of XP and other software — into the fold by lowering the price point," Alex Manfredi, in Miami, Florida, program director for global project management for research firm IDC told LinuxInsider.
"All our studies and surveys indicate that there is an inflection point in pricing where people begin to see the value in purchasing legal software and all the benefits that come with it," he said. "Microsoft is using the carrot approach instead of the stick."
Piracy Hurts Linux
Piracy doesn't only hurt Microsoft; it hurts Linux as well, OSI's Nelson maintained.
"All Linux users should be in Microsoft's camp in this regard," he said, adding, "The reason being that it will push the people who are price sensitive into the Linux camp."
He argued that Linux users, who do not have to pay licensing fees, should encourage everyone to pay licensing fees to vendors who require them. "Why not?" he asked. "It's good for us. It emphasizes the business risk of relying on a vendor for getting your software."