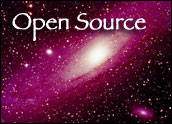 MuleSource, a provider of open source service oriented architecture (SOA) infrastructure software, on Monday announced the release of Mule GalaxyEnterprise, a solution for storing and managing SOA artifacts with enterprise-class features.
Mule Galaxy Enterprise, the first open source SOA governance platform with integrated registry and repository, offers more extensive features thanare available in the free Community Edition released in January.
The subscription version provides a full complement of registry and repository features, including governance and lifecycle management, dependencymanagement, artifact management and querying and indexing. All are managed from a simple Web console. Other enterprise-class features are clusteringfor high availability and an extensible query engine.
"The main idea behind this product was to make SOA management easier with our alternative to doing it in Excel," Dave Rosenberg, CEO of MuleSource,told LinuxInsider "Workers were forced to use that data model. There is a huge need for this alternative method."
Tighter Focus
One big change in the enterprise edition is that it's all browser-based. This design is meant to help companies with their application deployment strategy.
"In the past, people had trouble with the older interface. Now we are using an Atom Pub Interface to make it easier to use. The interface pushes theresults to the Galaxy application," Dan Diephouse, software scientist at MuleSource, told LinuxInsider.
A RESTful HTTP Atom Pub interface is designed to simplify integration with multiple frameworks such as Mule, Apache CXF and WCF. Galaxy alsoprovides out-of-the-box support for a variety of artifact types, such as Mule configurations, WSDLs, schemas, application JARs and customartifacts.
Better Upgrade Path
A unique feature of Mule Galaxy is Mule NetBoot, which aims to make management and deployment of applications easier. NetBoot is able to loadapplications remotely from the repository, making Galaxy the central source of truth as to which applications and versions are deployed.
To upgrade or roll back to a previous version of an application or Mule distribution, the developer simply updates the application in therepository. NetBoot dynamically loads both the application and the Mule distribution over the network.
Galaxy also features an extensive query engine. This allows users to search for processes that fit their specifications, said Diephouse.
Cool Rating
MuleSource was named one of research firm Gartner's Cool Vendors in SOA Governance 2008 in a report published in April. That ratingwas based on cost, complexity and potential vendor lock-in of closed source technology. Infrastructure platform vendors have pushed the desire foropen source technologies past operating systems, application servers and enterprise service buses, according to Gartner.
"We've worked closely with our Global 2,000 customers to identify and deliver critical features that enhance and extend the value of our GalaxyCommunity Edition solution, making it rock solid for enterprise deployments," said Ross Mason, cofounder and CTO of MuleSource. "Until now, SOAgovernance has been a 'rich-man's sport,' dominated by one or two large proprietary vendors. With these new enterprise-class features, Mule GalaxyEnterprise offers a truly compelling open source alternative for even the most demanding customers."
Additionally, the pluggable governance platform allows customers to build out and enforce their own custom policies, according to MuleSource.
Key Features
With Galaxy Enterprise Edition, Mulesource has focused on three major features. One is the ability to create high availability/fault tolerantdeployments by clustering Galaxy instances to ensure that the registry/repository is never down. This keeps mission-critical applications thatdepend on Galaxy running.
The second key feature is support for service lookup and custom data types for other proprietary or in-house applications. This feature goes beyondthe data types supported out-of-the-box in Mule Galaxy Community Edition via an extensible query engine.
The third feature available only in the enterprise edition is support for Microsoft Office documents, which allows customers to store andsearch documentation relating to services and applications.
Mule Galaxy Enterprise can be deployed either alongside the Mule Enterprise Service Bus (ESB) as a part of a larger Mule architecture or as a standalone component in an enterprise's SOA infrastructure.
Price and Availability
Mule Galaxy Enterprise is available immediately by subscription. Subscriptions include automated upgrades and patch management, support andindemnification. More information is available here.
Galaxy can be scaled to user needs at US$7,000 per CPU per subscription, Rosenberg said. A free trial is available here.
The enterprise edition is offered under the GPO license. Subscribers still get the program code, said Rosenberg.