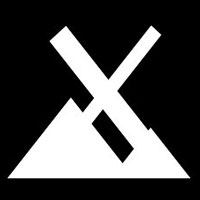 MX Linux-17 Beta 1, released last week, is a desktop-oriented Linux distribution based on Debian's "stable" branch. It is a cooperative venture between the antiX and former MEPIS Linux communities — hence its breakaway name.
Normally, taking a first look at an early phase beta release means taking a few hours to get familiar with the features and performance. If too many glitches appear, it can doom the early release to a negative review.
Beta releases are often infant releases whose final evaluations are much different. However, I was familiar with earlier versions of MX Linux as well as its lineage, so I felt it could stand up to a review.
Clearly, MX Linux 17 Beta 1 picked up where MX Linux 16 left off. After a long test run, I did not encounter any glitches. The Beta 1 release was an ideal first-look candidate.
---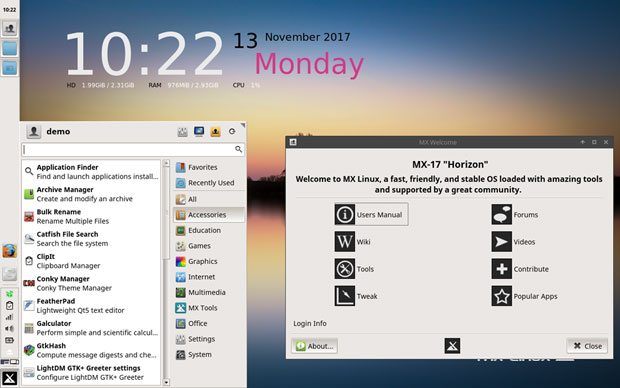 MX 17 Beta 1 comes loaded with a hefty collection of not-so-standard XFCE packages along with its own distro tools.
---
The antiX distro is both something old and something new. It is a handy and innovative approach to keeping aging computers active and running fast.
I started playing around with antiX several years ago when looking for something different to keep some older computers out of the trash heap. antiX is a fast, lightweight distro that is easy to install.
In that same time frame, I discovered MX Linux, a variant of antiX that was only several months old. That release was a special Xfce edition of antiX made in collaboration with the Mepis community.
As is often the case with the Linux OS, a distribution will fork from an established community or create a related variant release based on another Linux family. MX Linux is not a fork. Instead, it merged some of the best elements of both antiX and Mepis to create a better product than either of the parent families.
MX 17 still uses Xfce as the only desktop. It kept its roots as a mid-weight operating system designed to combine an elegant and efficient desktop with simple configuration, high stability, solid performance and medium-sized footprint. This distro is a great alternative to more traditional, well-established choices. It runs well on legacy hardware.
MX Linux is built on top of the Debian Stable base. It draws from the core antiX system and includes work and ideas used by Warren Woodford's now dormant MEPIS project. Ongoing backports and outside additions to the MX software repository keep components current.
Linux to Go
My real enthusiasm for using MX Linux is due to its greater flexibility in installing the entire system to a USB stick. That by itself is not unique — other Linux distros allow that option to varying degrees. MX Linux, however, took the concept of persistent memory in a live or portable environment that already existed in antiX Linux and expanded the concept.
Running live sessions of a Linux distro is a handy way to check out a distro's suitability for your computing needs, but normally you cannot save settings or add/remove software. That is where persistent memory comes into play.
I love the Puppy Linux concept of storing the OS on either a CD or USB. You can set up Puppy Linux to run partially or entirely in available RAM and save updates to a personal user partition. You also can do a partial or frugal install to the hard drive while leaving the installed OS intact.
Before the efficiency of cloud storage, I stored all my documents on a second USB drive and carried both devices in my pocket to fire up on any computer I used while traveling.
MX Linux is a great replacement for the Puppy Linux approach for using pocket Linux. MX Linux provides three forms of live persistence, including the Puppy Linux-style frugal installation option. It also offers multiple options with its own built-in tools to burn the ISO to a USB drive with a choice of storage options.
If you are new to configuring these processes, you can find numerous sources of help, including links to a very helpful series of videos, on the MX Linux website. The bundled tools work well. The directions are not complicated to follow.
Look and Feel
The default desktop view gives you the taskbar along the left edge of the screen. That caught me off guard, because my favorite Xfce distros place the taskbar along the bottom edge. The tweaking tool makes it is easy to place the taskbar any place you want it, though.
You also can tweak several theme settings, as well as choose Xfwm compositor or Compton — or none — and then tweak the settings even more.
The Xfce desktop controls make this environment one of the most tweakable desktops. Add in the additional configuration panels developed by MX Linux developers, and you have an unbeatable desktop that you can set up your way.
The Xfce desktop has been around for a long time, but its last update added a few new touches to keep it modernized. Xfce is very customizable. The added system tools built into MX breathes even fresher life into a smart desktop environment.
No Software Softy
Only the Firefox 56.0.2 Web browser is included. If you decide to continue using MX 17 when its final release arrives and it does not include Firefox Quantum, installing it should be the first thing you do. Of course, you also have other browser options that you can add to MX 17.
You get enough standard software in the Beta 1 release to make it a productive distro as is. For example, the LibreOffice suite Version 5.4.1.2.0+ is included. It is a fairly recent release. You also get a small collection of installed games that are typical with Xfce.
---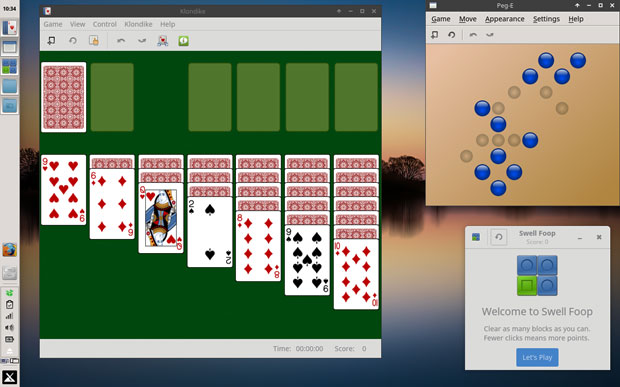 You can place the panel on any screen edge (default is on the left) and play a variety of standard games on MX 17.
---
I was pleased with the combination of standard Xfce tools and standard software choices, as well as the various MX-specific tools.
The software library leaves no doubt that MX 17 is far from being a lightweight distro, even in this Beta 1 release. I saw none of the typical feature-light software packages bundled in other lightweight Linux distros.
Bottom Line
MX-17 Beta 1 images are available for download here. If you are looking for a computing platform that is a bit different and very reliable, check out the latest MX 17 Beta releases. Try out the various installation options. See how they work on your slowest legacy hardware.
If you like what you see, keep using the Beta release on USB until the final release of MX 17 comes out shortly. Then you can install it to your computer's hard drive in frugal mode, keep your existing Linux distro where it is, and choose which one to run with each new boot-up.
The beauty of MX Linux is you do not have to deal with wiping or partitioning your hard drive or fussing with the unpredictability of maintaining a dual-boot setup.
MX Linux is a powerful, easy-to-use computing platform that goes beyond lightweight performance without filling your computer with software bloat.
Want to Suggest a Review?
Is there a Linux software application or distro you'd like to suggest for review? Something you love or would like to get to know?
Please email your ideas to me, and I'll consider them for a future Linux Picks and Pans column.
And use the Reader Comments feature below to provide your input!