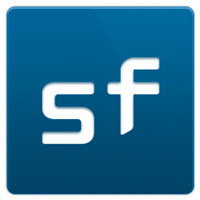 SourceForge on Tuesday announced that it has pulled the plug on its DevShare program amid growing rebellion from software developers and a change of ownership.
SourceForge Media announced the termination notice with a promise of other policy changes coming soon.
DevShare was an opt-in revenue-sharing program for developers that was started in 2013. The program attempted to give open source software developers a monetizing stream by bundling selected software titles with the free downloads. It garnered negative reactions because projects hosted on SourceForge could bundle adware with project installers.
Slashdot Media, which owned both SourceForge and Slashdot, last month announced the sale of both websites to SourceForge Media, a subsidiary ofBizx, for an undisclosed sum.
"Overall, it sounds as if SourceForge's new owner, Bizx, understands the damage that DevShare has done and is actively repairing things," said Charles King, principal analyst at Pund-IT.
"Whatever future business models the company explores, bundling adware with project installers will not be among them," he told LinuxInsider.
Turnaround Started
Much of the criticism against SourceForge resulted from actions and management decisions of the previous owners. With just a couple of weeks in charge, the new owners are moving swiftly to rebuild the lost trust.
The first announced action was terminating the DevShare program, according to Logan Abbott, president of SourceForge Media.
"We were not the company that instituted DevShare. That was the previous owners. We thought getting rid of bundled software was the best first thing to do, even though it was opt in and some developers supported it. So far the response has been pretty good," he told LinuxInsider.
The goal is to restore SourceForge's reputation as a trusted home for open source software, Abbott said. The company is more interested in doing what is right rather than "making extra short-term profit."
Some large projects on SourceForge were making money for the developers. The company will develop a strategy to continue that, he said.
"We are going to make sure that we keep taking care of them so they stick with SourceForge. This is all part of rebuilding trust," said Abbott.
Downhill Slide
SourceForge's reputation as the primary code repository for FOSS projects began to tarnish in recent years. Projects left the repository for other outlets.
"At this point, the new owners have some serious reputation rebuilding ahead of them," said King.
One cause was the growing prominence ofGitHub. Another was a shift in SourceForge's policy to provide deceptive onsite advertising and the inclusion of proprietary free trial software in Windows downloads of FOSS software.
"The program was dead from day one. Most developers hated it and saw it as SourceForge selling out. I'm surprised it took them so long to kill the program," said IT consultantBen Piper.
The damaged reputation may not be easy for the new owners to repair. Developers don't have to depend on SourceForge like they did a decade ago.
"GitHub and other platforms have all but replaced it as a way of collaboratively developing and distributing open source software. Crowdfunding platforms have made it possible to raise money to support development efforts without resorting to what many developers consider sleazy tactics like those used in the DevShare program," Piper told LinuxInsider.
Taking Steps
Abbott promised a focus on the needs of developers and visitors by building out site features and establishing community trust. One of the next planed improvements is full HTTPS support for both SourceForge and Slashdot, which will happen over the next few days.
"We will be a lot more transparent going forward with all sweeping changes," he said.
Next will be a policy change on advertising standards. SourceForge is not putting deceptive ads in place, according to Abbott. Networks can do that without the site operator's knowledge.
"We are going to clamp down on deceptive advertising. We do not want ads that look like green download buttons right next to our native download buttons. We are going to make that easier to report from the site interface," he said.
SourceForge will look into how to be more transparent about developers who inject unwanted software in the download packages, he added.
"If Bizx continues progressing in as forthright a manner as they have done in killing off DevShare," Pund-IT's King concluded, "SourceForge could regain its position as a valuable and trusted resource for open source projects."