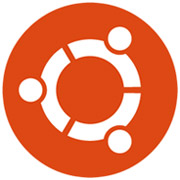 Canonical on Thursday released Ubuntu Linux 18.04, which utilizes live patching and a new metric data collection system. Notably missing is the Unity desktop that had distinguished the distro but was poorly received.
Canonical last year made the switch from Unity 7 to upstream GNOME as Ubuntu's default desktop environment. Unity is not an option in Ubuntu 18.04 and will not be available in desktop offerings moving forward.
"The overall response was positive," said Will Cooke, engineering director for desktop at Canonical. The development team tweaked the GNOME shell just enough to give it a face that clearly identifies it as part of Ubuntu.
The main reason for dropping Unity was lack of uptake. The team decided to stop investing in its homegrown desktop environment and return to Ubuntu's roots with upstream GNOME, Cooke noted.
Progress Path
The development team used Ubuntu version 17.10 as its proving ground for transitioning from Unity 7 to the GNOME shell. Primarily, that was for its long-term support.
That transition proved that users would have a seamless upgrade path, Cooke said. The five-year support also set the groundwork for developers to build for a common platform, as the same Ubuntu version runs in the cloud and on all devices.
"This is the main reason we continue to see uptake on Ubuntu from developers," he remarked. Ubuntu offers "reliability and a proven background of uptake and security, and other critical packages."
What to Expect
Live patching is an important new feature in Ubuntu 18.04. It allows the installation of updates on a running machine without requiring a reboot, enabling the immediate application of security updates.
Another big thing, particularly for the Ubuntu team, is a new system for acquiring data on metrics. Ubuntu essentially will phone home to report hardware details and user installation options.
The metric information-gathering includes anonymized details on the age of the machine, how much RAM it has, and whether the user installed it from a DVD or USB stick, or upgraded in place.
No identifiable user information will be uploaded, but users can opt out of the sharing part if they wish, said Cooke.
The goal is to find out details about preferences and hardware to help the development team better address a particular market, he said.
"Until now, we simply have not had the ability to gather that information," Cooke continued. "It will focus our energies for future releases. We also intend to make those details available to other projects. For instance, if we discover that a majority of users have older hardware, we must tailor our development to those machine capabilities."
Minimal for Enterprise
Ubuntu 18.04 includes a new feature that addresses a growing enterprise concern: home user clutter. IT managers in workplace environments easily can strip out software that does not pertain to the work environment, such as games.
"They do not really want them, and they do not really need them," said Cooke, noting that this minimal install capability meets requests from IT managers.
It cost enterprises money to have someone go through each installation and remove those items or create automation to do those removals for them, but Ubuntu 18.04 now does that for them.
The minimum install option goes through the process of stripping out home-user-centric applications.
"It is significant and a needed convenience," Cooke said.
Craft Snaps Take Over
Ubuntu 18.04 relies on Snapcraft to feed software applications to the operating system. It ships with Snaps by default.
Snaps speed up software delivery and make the process more secure, according to Evan Dandrea, engineering manager for Snapcraft at Canonical.
Snapcraft, developed by Canonical, lets software vendors distribute to all of Ubuntu and a growing list of distributions platforms with a single artifact. It replaces different packaging systems like .deb and .rpm.
"Snaps let vendors publish a software update at their own pace. Vendors are not locked into a release cycle of Ubuntu or any other distribution. The updates themselves apply automatically and can roll back if anything goes wrong," Dandrea said.
Expanding the Process
For many applications in use today, it takes a long time to get updates vetted through a distro's community software repository. The process involves installing, modifying and reinstalling.
In 18.04, for the first time, Ubuntu delivers important applications by default in a Snap. Thousands more applications are integrated into the app store, so users no longer have to search around for the latest versions of their software, according to Dandrea.
"The goal is to give everyone access to the latest software without a lot of frustration," he said.
With Snaps, each update is tamper-proof. The applications are locked down, much like they are in Docker, but Snap is much more lightweight, Dandrea said.
Growing the Platform
Ubuntu's focus on delivering software via Snapcraft offers several benefits, noted Dandrea. One is that enterprise users do not face a risk of downtime. Another is that home users can register up to three machines on their UbuntuOne account.
All users will find the service more streamlined and simpler to use. In general, users can expect Ubuntu 18.04 to be fast and light as well as reliable, stable and secure, according to Dandrea.
The Snapcraft ecosystem is gaining momentum. Major software outlets, such as Spotify and Google, have adopted the Snap platform. Developer sign-up has tripled in the last three months alone, he said.
Developer tools are now available for Snap construction. Snaps are no longer just about Ubuntu. It has become a team effort.
"We are seeing cross-distribution success. For instance, if you are running any distribution besides Ubuntu, you no longer have to wait for local repositories to repackage the latest releases," said Dandrea.
Dev Advantages
Developers can reach the largest population of Linux users of all distributions with one release. Self-contained libraries are included in the Snap package.
That means software developers no longer have to debug their way through every conceivable combination. If an application needs a dependency, it is bundled with the Snap, noted Dandrea.
"The bottom line is Snaps are lowering the barrier of entry in developing for Linux or publishing software for Linux," he said. "They require no additional infrastructure."
Bonus Feature
One new feature in the latest Ubuntu release appeals to software developers in particular: the ability to run Ubuntu on a Windows computer in a virtual machine. This gives developers a seamless experience moving between Linux and Windows on a single machine, with the ability to copy and paste between them.
"This ability was a huge demand from the developer community," said Cooke. "This is another obstacle removed from their path to really allow them to benefit from the power of Ubuntu from their Windows machine."