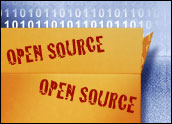 NoteCase Pro is a note-taking and outliner application with a hefty list of features if you venture beyond the free version and buy into the shareware license. Even if you settle for the unregistered lite version, NoteCase Pro is an impressive tool for cataloging your notes and collected information into a hierarchically organized database.NoteCase Manager was well known in the Linux/Unix world. It was included in at least nine distros as part of the default setup. Many of the distros that did not include NoteCase as a default offering included it in the package management repository.
I used the now-defunct open source (completely free) version of the old NoteCase Manager app for several years before the developer killed the project in 2008. Newer versions of Ubuntu no longer offered the old package so I had to abandon the app.
I was pleasantly surprised to discover that the old database files with the .ncd extension successfully loaded with the Open file menu in NoteCase Pro. I did not have to fiddle with any file import options.
But now that I have moved onto other note-taking and outlining solutions, the return of NoteCase as a commercialized cross-platform software package may be too late. NoteCase Pro's supported platforms includes Microsoft Windows, Linux, Apple OS X, Solaris, FreeBSD, Nokia Maemo and Sharp Zaurus. It also has an app version for the Android platform.
What It Does
Like its retired kin, NoteCase Pro stores notes as separate files in a hierarchical manner. This hierarchy is displayed in a tree window within an adjustable panel on the left. Each note is referred to as a "node" within a tree of notes.
NoteCase Pro's forte is organizing notes in a sensible, tree-like system. Note-taking is not confined to data you manually enter. Rather, it stores scanned images and customizable text formatting for fonts. These include bold, italic, strike-through, text and background color. One of the most useful features is the ability to embed pictures in the text note. These are powerful features that are not usually found in other tree-type note managers or outline programs.
Its uses seem unlimited. Whatever data you need stored, NoteCase Pro lets you keep them all in one central place. You can apply encryption and embed photos and scanned images.
Unlike other tree-like note systems, NoteCase Pro enhances documents with rich-text formatting: font formatting, bold, italic, underline, strikethrough, superscript and subscript, custom colored text and text background, as well as variable line spacing.
Getting It
You will not find NoteCase Pro easily in open source distro repositories. Given its not-free-as-in-free-beer marketing status, it is unlikely that the lite or trial versions will be received with open arms through those software for Linux distribution outlets.
That leaves you downloading NoteCase Pro from the vendor's website linked above and similar shareware outlets. But for the major Linux OS distros, at least you will not have to compile compressed files in order to install it. Various package formats are available.
I downloaded the .deb package for Ubuntu 12.04 and had no trouble. The download was fast, and the files installed quickly using the Ubuntu Software Center with a right click on the downloaded .deb package.
Available Versions
The unregistered free version is quite usable. You need to purchase a license to unlock some of the advanced features.
The product also comes in a trial version. More like its shareware brethren in the Windows World, you get a half dozen or so additional features turned on that are disabled in the unlicensed free version.
When you run the unregistered version, a window directs you to choose either the lite version, the trial version or an option to buy the licensed version. You can turn off this nag screen by checking the box.
Among the most annoying disabled features is being able to save your files in formats other than the native .ncz format. This prevents exporting some or all of your database for use in other programs. There also is no note count limit in the lite version, unlike the trial version, which has a limit of 10 notes.
Pricing for Other Versions
This is an area not normally included in this column, but since the unregistered version is still highly functional, I am providing the cost of buying registered versions in case that mitigates your decision to try the latest free version, v3.7.1 released this month.
single user, exact version, single OS license– US$8.59
single user, one major version, single OS license– $21
single user, one major version, all supported OS license– $33
single user, lifetime version, single OS license– $46
single user, lifetime version, all supported OS license– $82
Plug-in Delight
NoteCase Pro uses a collection of free and for-purchase plug-ins to add to its features base. This sets NoteCase Pro apart from other outliners. It also makes it easy to use for many other purposes. The vendor provides documentation for user-creation of plug-ins as well.
Each registered Plugin has an own sub-menu in the Plug-ins menu. Each Plug-in's sub-menu has a Help item, which opens the documentation of the corresponding Plug-in as a new NoteCase Pro file.
Using It
It is easy to navigate within the hierarchy of notes in NoteCase Manager. Options are cleanly presented in logical lists as drop-down menus under Notes, View, Edit, File, Format, Bookmarks, Scripts, Tools, Plugins and Help.
Many of these menu commands have shortcuts associated with them on a configurable tool bar row. These are pretty standard and cover most of the usual file commands. For example, you can click icons for opening nodes and files. Other icon commands are redo and undo, cut, paste and delete.
Similar to viewing a content directory, note titles are visible along the left panel. The content of the highlighted note is displayed on the right. There are no file limits. Find specific details quickly by using the search for and find next options under the Edit drop-down menu.
You can execute text-formatting commands such as bold and italic, underline and strike-through and more from a drop down list at the end of the tool bar. Other icons in the row call the link and picture insert wizards.
Bottom Line
NoteCase Pro is an impressive note-taking and outlining tool. It is too bad that the new vendor took so long to revitalize the abandoned NoteCase Manager app that was truly open source.
I am not keen on recommending a paid software product to Linux OS users. If you do not mind the nag window and slightly reduced functionality of the free unregistered version, NoteCase Pro can be a very useful alternative to whatever you are using now.