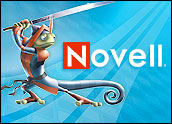 While Linux has come a long way in the past 10 years, I think it's safe to say that it hasn't yet taken over the world — nor has Linux reached its full potential. Linux continues to become more mainstream every day — we now see Linux hosting mission-critical servers in the enterprise, large financial banks run their financial trading applications on Linux, Linux is even running manufacturing operations, and Linux is beginning to emerge as a serious player on the desktop from engineering workstations to consumer desktops to business desktops.
But now, Linux as an industry is at a tipping point. Linux has achieved some of the promise that it started out with 20 years ago, but we are not there yet. If Linux is going to replace Unix on the server, if Linux is going to replace Windows on the desktop, and if we as a community are going to make Linux into the enterprise platform that we all know it can be, then there are a few things that we still need to achieve. The question we need to address is — how can we accelerate Linux?
The answer is that we need to continue to drive advancements in three key areas: enlarging the ISV ecosystem, enabling the next generation data center, and expanding the market.
Enlarging the ISV Ecosystem
Everyone in the Linux industry agrees that application availability is a major factor in increasing Linux adoption rates. Currently, application vendors are forced to certify on each individual Linux distribution. This approach has many drawbacks: additional dollar investment and engineering effort by independent software vendors (ISVs) for each distribution; some ISVs choosing not to certify on Linux because they don't see the value in certifying on only one distribution; and customers are locked into a particular Linux distribution because they need a particular application. In addition, Linux vendors are forced to compete on an "artificial" criterion of how many applications they have, rather than competing on more important criteria like quality of support, performance, scalability and security.
What is the root cause of this lack of standardization? There is a lack of consistency between Linux implementations at the application programming interface (API) level, and as a result, when a vendor certifies on one Linux platform, that certification isn't transferable. We need to ensure that the Linux community does not repeat the Unix mistake. Instead of each distribution building its own ecosystem, let's build one Linux ecosystem. If Linux is all about freedom, then there has to be a better way.
The answer is standardizing ISV certification.
At Novell, we believe the industry needs an ISV certification program that makes it easy and inexpensive for ISVs to certify their applications on Linux. If we as an industry can standardize ISV certification on Linux, the results are only positive: make the Linux platform stronger, unify the ecosystem and promote the adoption of Linux.
The Linux Standards Base has been great, but we need to take it to the next level. The entire open source vendor community should move to support a vendor-neutral effort to standardize ISV certification on Linux. The vision of this new world is for ISVs to be able to certify once and assure seamless portability across multiple Linux distributions.
The big winner here will be the customer, who will be able to choose his or her Linux distribution based on criteria that really matter — like technical innovation and quality of support — instead of being forced to choose a specific distribution because their preferred business application runs on only one distribution.
Enabling the Next-Generation Data Center
A prime target for Linux adoption in the enterprise is Unix, in particular Solaris/SPARC implementations, because Linux is able to deliver Unix performance at x86 prices. Linux is as scalable as Unix, it's more flexible than Unix, and it's as secure as Unix. Let's be honest: if you can get the power, reliability and scalability of Unix, but pay up to 75 percent less for it, why wouldn't you choose Linux?
To enable the next generation data center, and make sure it's built on Linux, we all need to focus on two key areas — virtualization and management. We believe the future of virtualization lies in hardware-assisted paravirtualization. People will be using virtualization for server consolidation, test and development environments, rapid application deployment, business continuity and application isolation. And thanks to our partnership with Microsoft, customers can run Windows XP, 2000, 2003 and Longhorn as virtual machine guests on a Suse Linux Enterprise host — and get support from Microsoft.
However, the promise of virtualization will fail without a management solution. Adding virtualization in the data center creates flexibility and lowers cost, but it also adds a layer of complexity. Instead of managing only physical servers, you are now managing physical and virtual servers, and most likely multiple operating systems. We need to develop and deliver tools that enable customers to manage their entire infrastructure, virtual and physical, from one interface to maximize the flexibility created by Linux-based virtualization.
The Expanding Market: The Acceptance of Mixed Source and the Expansion to the Desktop
Probably one of the most exciting things to witness over the past 12 months has been the market's embrace of mixed-source environments. Whether it's Oracle creating its own Linux distribution, or Microsoft signing partnerships with Linux vendors, the reality is the proprietary world has acknowledged Linux is here to stay and it's a major player in the enterprise. Customers are now picking and choosing software based on the value it provides, regardless of the development model. Sometimes that software will be open source and other times it will be closed source. The real value is in making those products work together for customers. That's where I have chosen to focus our efforts at Novell.
Finally, let's address the desktop. As you know, Novell is a big believer in the enterprise desktop and we've invested significant engineering and marketing resources into it. We think the future of the Linux desktop is bright. Why do you need to spend US$500 for a Windows desktop and Microsoft Office when you get 90 percent of the functionality for 10 percent of the price with a Linux desktop distribution and OpenOffice.org? The reality is that business customers don't like to buy desktop operating systems without a PC. In this, the community needs to stay committed to working with the hardware vendors to deliver what the customer wants. Both Dell and Lenovo have begun to offer desktop machines pre-loaded with Suse Linux Enterprise Desktop. With both of these deals, the future of Linux is one step closer to reality by making it easier for enterprise customers to consume and deploy Linux.
Here's to the Future
Needless to say, we are excited at Novell about the future of Linux. There is a lot going on, but we need to stay focused on these three main areas to ensure Linux achieves everything we think it can. Enlarging the ISV ecosystem, enabling the next generation data center, and expanding the market. An individual alone cannot accomplish much. But when we work together — when an industry collaborates, when we have an open and honest exchange of ideas, when we unite behind a common purpose of creating new value — then all sorts of things become possible. And this is why Novell is proud to be a member of this community.
Working together, we can take Linux and open source to new heights, and in the process, realize the vision of Linux that we all set out to achieve. We can accelerate the adoption of Linux and create new value for both the community and its customers.
---
Ron Hovsepian
is Chief Executive Officer of Novell.
---