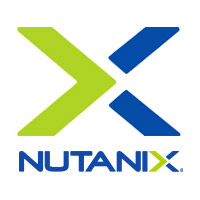 Nutanix on Wednesday announced its Xtreme Computing Platform, challenging VMware's virtual machine software dominance.
Nutanix's XCP comes about one year after VMware introduced its own hyperconverged storage software, which offered customers an alternative to Nutanix's offering at the time.
Nutanix has a 52 percent market share in the hyperconverged infrastructure market.
Perhaps one-upping VMware, Nutanix's XCP delivers an infrastructure-agnostic solution. XCP enables IT teams to focus on applications and services, rather than on hypervisor supremacy.
That said, "VMware remains an important partner for Nutanix," said Greg Smith, senior director of product and technical marketing at Nutanix.
"We will continue to support ESXi on the Xtreme Computing Platform, while giving customers a choice to also run their applications on our native Acropolis Hypervisor," he told LinuxInsider.
What It Does
Comprised of Nutanix Acropolis and Nutanix Prism, XCP provides an advanced app mobility feature, native virtualization and consumer-grade search capability. This new technology greatly simplifies the data center, reduces costs, and enhances IT service delivery, according to Nutanix.
Its hyperconverged platform Acropolis and management tool Prism can help enterprises more easily run, move and manage virtual machines, regardless of the hypervisor make.
The XCP platform provides a new approach for enterprises to use infrastructure that delivers cloud-like scalability, resiliency, agility and flexibility at lower costs, with better application service levels and trusted security. Nutanix XCP makes the entire infrastructure lifecycle invisible. It diminishes the innovation and financial burden borne by users of existing data center solutions.
The Nutanix technology essentially is invisible to users because they do not have to think about it, observed CEO Dheeraj Pandey. It works all the time, scales on demand and self-heals.
Technology Highlights
Nutanix Acropolis creates an open platform for virtualization and application mobility.
Its Distributed Storage Fabric enables Web-scale services across multiple storage protocols. Acropolis includes erasure coding storage optimization, which is unique in a hyperconverged solution, according to the company.
The Nutanix EC-X technology, which is based on a patent-pending algorithm, reduces the storage required for data replication by up to 75 percent, compared to traditional mirroring techniques. It can be enabled on previously deployed Nutanix appliances with a software upgrade.
The Acropolis App Mobility Fabric is a newly designed open environment that delivers virtual machine placement, VM migration and VM conversion. It provides cross-hypervisor high availability and integrated disaster recovery. It also supports most virtualized applications, and offers a more seamless path to containers and hybrid cloud computing.
The Acropolis Hypervisor fully supports traditional hypervisors, such as VMware vSphere and Microsoft Hyper-V. Acropolis also includes a native hypervisor based on the Linux KVM hypervisor.
"Nutanix has always been hypervisor agnostic," said Smith.
Nutanix Prism simplifies infrastructure management. It uses One-Click technology to streamline time-consuming IT tasks.
XCP's built-in hypervisor management "will enable customers to freely migrate workloads between hypervisors — including Acropolis Hypervisor," Smith added.
Growing Demand
The strategy is simple. XCP provides enterprise customers a greater choice when choosing virtual infrastructure for their environment, according to Smith.
Nutanix is taking the next logical step, combining common elements to provide additional choice with the Acropolis Hypervisor and Prism management, noted Mike Huang, head of product marketing atCoreOS.
"Nutanix has been an early innovator in converged systems for data center infrastructure, with simple-to-deploy compute plus storage appliances. They have done that well for many years, all the while working with the broad spectrum of machine hypervisors available on the market," Huang told LinuxInsider.
There is real demand for solutions that will meaningfully simplify growing complexities of deploying, running and scaling modern infrastructure, he added. For many, escalating complexity when it comes to modernizing infrastructure includes the difficulty of integrating too many disparate tools.