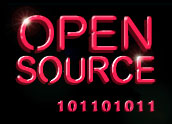 TheLinux Foundation on Wednesday announced a strategic partnership withON.Lab and itsONOS project community to develop open source network services.
They will build infrastructure for software-defined networking and network function virtualization technology. The foundation will provide its global reach, experience and infrastructure to seed ONOS' growing community.
This latest LF-sponsored collaborative project will help ONOS, or Open Network Operating System, better monetize its open source networking platforms for service providers. It also will help vendors and service providers invent new business models, according to the Linux Foundation.
"It is a natural evolution for the ONOS Project. We are at a point where we are scaling to the next level with partners, use cases, [proof of concept], trials and community," said William Snow, vice president of engineering for ON.Lab, the Open Networking Lab.
Right Timing
ON.Lab has discussed forming a strategic partnership with the LF's executive director, Jim Zemlin, for more than one year. ONOS has a reputation for the high availability, performance and scaling needed to enable SDN and NFV solutions, according to Snow.
"Our success means we have to scale the community, scale our processes. There is no better organization at scaling open source projects than the Linux Foundation," he told LinuxInsider.
The Linux Foundation, a nonprofit consortium fostering the growth of Linux and collaborative software development, provides a neutral forum for collaboration and education by hosting Collaborative Projects.
Multiple projects tackling all aspects of SDN and NFV, such as OpenDaylight and ETSI/OPNFV, point to the fact that the market for these solutions is still somewhat early. Much basic work needs to get done before these technologies are mature, said Nand Mulchandani, vice president of market development and delivery networks forCitrix.
"Having the Linux Foundation involved will most likely help accelerate the development of these technologies with their ability to pull in a larger and broader audience to contribute to this effort," he told LinuxInsider. "The Linux Foundation is a very well-respected organization with deep expertise in helping to bring new technologies to market with great community and vendor support and involvement.
The ONOS Reach
The ONOS project has released four open source versions since December 2014. Features include scalability, high performance, high availability, modularity, and the ability to support OpenFlow, the Network Configuration Protocol and other southbound protocols.
The project also demonstrated a number of service provider solutions: CORD, or Central Office Re-architected as Data Center; packet-optical convergence; and SDN-IP peering.
ON.Lab has built SDN and NFV software platforms and solutions for service providers.
The partnership with the Linux Foundation gives ONOS more clout in growing its networking features, noted Snow.
"It is a type of stamp of approval. Not every project becomes a strategic partner with the Linux Foundation," he said.
Partnering Up
The partnership aims to create disruptive SDN solutions using open source software platforms, white boxes, and network control and management applications with the ability to rapidly create and deploy innovative services. The ONOS project and platform includes several SDN/NFV solutions for service providers.
The goal is to use open source SDN and NFV to transform service providers' infrastructure for increased monetization by achieving efficiencies in capital and operating expense, according to the Linux Foundation.
Speeding up adoption of open source networking solutions will benefit service providers and their customers by greatly lowering costs, especially operational costs through programmability of the network, noted Snow.
"Using data center principles of just a few types of hardware, standard commodity servers and white-box switches creates a much less expensive and much more agile infrastructure," he said.
App Store Mentality
Adopting open source networking solutions also will enhance agility. That might be the most important benefit, Snow argued.
"It will bring the agility of data centers to the service provider, enabling them to very quickly create and deploy new services to generate new revenue," he said.
Open source will provide the infrastructure platform for building new applications. In essence, it provides the opportunity to have a service provider app store.
High-Impact Solutions
One of the main benefits of open source products and technologies is to provide customers such as service providers with a much broader choice of best-of-breed components. This lets them assemble options to best meet their needs, noted Citrix's Mulchandani.
"From this angle, projects that are helping to build reference architectures, specify APIs and interfaces and deliver or use open source components are extremely valuable to the industry and customers," he said.
The partnership between the Linux Foundation and ONOS/ON.Lab is a positive move for the networking market in general and for the evolution of SDN and NFV technologies specifically, Mulchandani added.
Partnership Particulars
ON.Lab and the ONOS project community will keep their respective boards. Their missions will remain focused on accelerating the adoption of SDN and NFV in mission-critical networks based on open source platforms and solutions.
They will modify their operations to more effectively accommodate open source practices in conjunction with the Linux Foundation.
The ONOS project is partly funded by numerous telecom companies and service providers, including AT&T, NTT Communications, SK Telecom, China Unicom, Ciena, Cisco, Ericsson, Fujitsu, Huawei, Intel and NEC. Other companies collaborating with or contributing to ONOS include ONF, Infoblox, SRI, Internet2, Happiest Minds, KISTI, KAIST, NAIM, CNIT, Black Duck, Criterion Networks and ETRI.
Tranformational Togetherness
The adoption of open source software to build networks is ongoing among service providers. That market is making open source and collaboration a strategic part of their business and an investment in the future, said the Linux Foundation's Zemlin.
"The Linux Foundation recognizes the impact the ONOS project can have on service provider networks and will help advance ONOS to achieve its potential," he said.
The partnership, Zemlin said, brings together "best of the two organizations' capabilities in support of a strategic vision to transform service provider infrastructure with open source SDN and NFV."