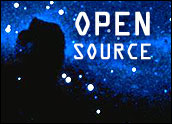 Open source software — think Linux, Firefox, Wikipedia, Apache, Ajax and a host of other projects — has introduced a radically different development model — and mindset — to the stream of high-tech innovation. It is one that is having repercussions in the corporate world that go beyond how software, telecommunications and other information technologies are developed.
Through a collaborative process that's somewhat akin to peer review in academia, open source taps into the skills and talents of a global pool of software developers — organizing, coordinating and leveraging their efforts to allow industry-wide use of the results. To the extent that it relies on effective coordination of working relationships among a diverse and far-flung group of volunteers, it seems a natural, organic extension of the concept of internetworking itself.
Growing Recognition
Open source has come a long way in a relatively short time — and for compelling reasons. Among the many advantages proponents tout are shorter development cycles, reusable blocks of code, native Web-based development tools, higher performance, lower costs, easier maintenance, better quality assurance and even better security.
"The open source model presents a unique opportunity for collaboration among the development community to share best practices and experiences resulting in advanced product offerings based on collective community knowledge," says Sandy Carter, vice president of SOA and WebSphere strategy, channels and marketing at IBM.
Despite their familiarity with marquis projects such as Linux, Firefox and Wikipedia, many outside the software development and high-tech community could be excused for not fully appreciating the impact of open source in the information technology world — until lately, that is.
Open Source Arrives
A definitive change seems to have occurred this year, perhaps most notably when Microsoft brought out its carrot and stick: It offered to forgo the pursuit of intellectual property right infringement claims for proprietary innovations appropriated by the open source software community — if the commercial enterprises using them would agree to sign cooperative business agreements.
To get a sense of the scope of open source adoption, the number of servers running on Linux operating systems grew at double-digit rates, to 12.7 percent, for a US$1.6 billion share of the total market during this year's first quarter, according to IDC. Those figures very likely underestimate the actual prevalence of Linux, as they are based on sales of Linux-based servers and do not include free software downloads — the original and perhaps still largest means of distribution.
"Over the past 10 years or so, people's opinion of open source has changed from viewing it as software toys to real, usable programs," Simicomm CEO Dennis Barnum told LinuxInsider.
"However, there is a big difference between software and a usable application," he said. "Many companies are doing what Simicomm has done with EasySpeak PBX — taken an existing open source project that has a lot of usable features — but is complicated to setup and hard to use — and filled in the gaps."
Open Source Corporate Players
Here's an off-the-cuff list of 10 products, services or categories of open source-related tools gaining traction in the corporate world:
Linux: IBM, HP, Oracle, Sun, Dell, Novell and Microsoft support it, as do original pioneers such as Red Hat;
Mozilla's Firefox: The open source Web browser has quickly vaulted into the ranks of top competitors to Microsoft's Internet Explorer, and the company isn't stopping there, having launched a series of open source applications;
Wikipedia: The open source encyclopedia is perhaps the archetypal application of open source as a means of organizing collective knowledge, becoming a standard reference for who knows how many;
Application Development: Ajax and Apache have led the way in providing the tools to develop native, open source Web applications and services;
Service-Oriented Architecture: SOA is emerging as an open standards-based framework for developing, deploying and managing Web and on-demand application services, contributing to the emergence of the Software as a Service model of deploying, hosting and distributing them.
Virtualization: In a short period of time, virtualization has had a major impact on the server side of the hardware market and helped revitalize the mainframe business. Citrix's recent acquisition of XenSource and its open source Xen Hypervisor make the point;
Peer-to-Peer Networking: Decentralized, open source P2P projects, such as Gnutella, just won't go away — and that's because their applications — including grid computing and, ironically, enterprise security — extend well beyond the illegal sharing of digital music and film files;
Voice over Internet Protocol: The open sourceAsterisk platform is coming into its own and is increasingly being used, in one form or another, by corporations making the move to IP voice services;
Desktop Applications: Open source, networked office application software — like that set out for electronic documents in theISO-approved Open Document Format for XML, or Open XML, for which Microsoft is seeking ISO approval — is gaining adherents. It is set to be a major battleground as competitors attempt to steal some of Microsoft's thunder. Witness Mozillla introducing open source e-mail, a mobile device browser and bug-tracking applications, along with an application suite — not to mention Google and Sun announcing that they are now ready to collaborate on the latter's StarOffice productivity suite;
Virtual Worlds: They became a reality with the launch and still growing popularity of Second Life, a virtual world where the value of theoretically unlimited real estate is nonetheless increasing rapidly.
On the Server Side
IBM reached an open source milestone recently when it recognized the one-millionth download of its WebSphere Application Server Community Edition (WAS CE). The product, IBM's Carter told LinuxInsider, is one of the most significant open source products to make an impact in the corporate world.
Free to download and use, WAS CE provides a flexible foundation for developing Java applications. Technical support is offered through annual subscriptions, Carter said, a business model that open source pioneers such as Red Hat have used to capitalize on their work with the Linux kernel. WAS CE is based on Apache Geronimo, comes with full Java EE 5 standard support, and is one result of IBM's May 2005 acquisition of Gluecode.
"This product has had an impact on the adoption of open source in the corporate world and supports a larger SOA strategy," Carter explained, "because it enables greater developer productivity leading to reduced costs, code reusability, leveraging of existing assets, and increased IT responsiveness to business needs."
Open Source VoIP
Asterisk-based VoIP applications and appliances have been downloaded by business phone system users more than 4.4 million times, implying millions of users, according toDigium, whose founder, Mark Spencer, started what has grown to become Asterisk's globe-spanning open source project collaboration.
Following his founding of Linux Support Services in 1999 while a computer engineering student at Auburn University, Spencer turned his attention to PBXs (private branch exchanges). He got the open source Asterisk ball rolling using his Linux-based PC and knowledge of the C programming language to write his own digital PBX. Shortly thereafter, he founded Digium.
The rest, as they say, is history. The Asterisk-based open source PBX project drew contributions from open source developers worldwide, who have formed the open source Asterisk community.
Today, a relatively small but expanding group of young independent digital telecommunications software providers are joining with some larger, established firms to support Asterisk-based digital PBXs, particularly for the small and medium-sized business sector.
Like many early open source community pioneers, "Spencer strongly believes that every technology he creates should be given back to the community. This is why Asterisk is fully open source," Bill Miller, Digium's vice president of product management and marketing, told LinuxInsider.
"This model has allowed Asterisk to remain available free of charge, while it has become as robust as the leading and most expensive PBXs," Miller said. "The Asterisk community includes ambassadors and contributors from every corner of the globe. Major corporations even have teams of developers building Asterisk-based products and solutions."
Open Source: Changing Models, Changing Mindsets, Part 2