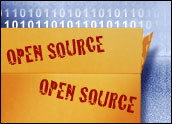 At this stage, very few people question the power of open source to transform the dynamics of a technology market. Just look at Apache's rapid rise to dominance in Web servers. What's less clear, however, is what's next. Which sectors of the IT industry represent the next wave for open source? Put another way, where are open-source solutions poised to reset the playing field once again — by offering competitive functionality and greater flexibility at a fraction of the cost?
One prime candidate is the US$7 billion worldwide market for IT management software. Open-source IT management products like Nagios have matured rapidly and have already established a track record in large enterprises. A growing number of IT managers now recognize that when it comes to IT management and network monitoring, there is a simple yet robust alternative to expensive proprietary offerings.
Hitting the Mainstream
In fact, companies like TimeWarner Cable, TicketMaster, Siemens, Cingular and AOL have already embraced open-source IT management products and are relying on them today. All signs indicate that this new category of open-source solutions is poised for mainstream adoption.
As with other open-source categories, the main driver behind open-source IT management's rapid rise is cost. License costs for proprietary platforms like HP OpenView and IBM Tivoli often reach seven figures. Deploying and managing these systems is even more expensive, typically costing five to eight times the initial software-licensing fee. By contrast, open-source IT management solutions offer the advantage of no license fees, lower deployment costs and lower system administration overhead.
Beyond Cost: A Better Fit
Beyond the significant cost advantages of open source, a key factor driving the migration to open-source IT management is widespread dissatisfaction with proprietary platforms. Ask any veteran IT manager and they are likely to tell you that the dominant IT management systems today (from BMC, Computer Associates, HP and IBM) are difficult to use and expensive because they are inflexible.
Open-source IT management solutions are, by definition, more flexible and easier to integrate, which makes them naturally well-suited to the task of monitoring and managing today's dynamic, heterogeneous IT environments. There are three main drivers behind this built-in flexibility: 1) open interfaces, 2) highly configurable component architectures, and, 3) transparent open-source code that's designed to be modifiable. These characteristics in combination have the effect of simplifying and streamlining IT management.
'Manager of Managers'
When you look under the hood and examine a typical enterprise IT network, usually you'll find several different IT management systems in place already, each one monitoring different aspects of the network — for example, one monitoring routers, another dedicated to databases, still another focused on application performance, and so on. After experiencing the built-in flexibility and ease of integration they get with open-source IT management, many companies have opted to deploy an open-source solution as their "manager of managers."
In other words, their open-source IT management systems play the role of tying together disparate monitoring and performance management systems into a single, cohesive whole. The value in this approach is the ability to provide your IT team with a consolidated view across the entire IT infrastructure, the end result being better IT performance and more timely IT decision-making.
What makes this "manager of managers" approach viable for large enterprises is the track record of highly stable and reliable performance delivered by open-source solutions. That consistent performance is due, in large part, to the fact that every open-source IT management product has been broadly tested and peer-reviewed on a global scale by qualified engineering teams committed to sharing their findings and disseminating their insights throughout the open source community. That kind of transparent, rigorous testing and analysis is one of the distinct advantages you get with an open-source solution.
A Burgeoning Market
As was the case in Web servers and in other markets transformed by open source, there is now an abundance of open-source IT management products gaining traction. The list includes Nagios (660,000 downloads since 2001) for availability monitoring; MRTG (Multi-Router Traffic Grapher) for network device statistics; Nmap for network scanning and discovery; Ntop for network traffic analysis; SyslogNG for log file analysis; and Cacti for SNMP analysis and performance graphing. Together these products provide all of the core functionality required for an enterprise-class monitoring solution.
But before embracing open-source IT management, many CIOs want an assurance that it's not just proven products that are in place — they also want to see a growing ecosystem of companies with a track record in delivering a professional level of consulting, integration and support services. In fact, that ecosystem is already in place, delivering a range of services from deployment and configuration to ongoing support. SourceFire, GlueCode and GroundWork are just three examples of companies providing a range of packaged services and product enhancements in order deliver a more complete, "enterprise-ready" IT management solution.
Embracing the Open-Source Model
As open-source IT management evolves toward mainstream adoption, it's following a typical pattern we've seen before, in which some users move aggressively while others take a more cautious approach.
In either case, companies are making this move for the same reason: They want the lower cost structure that open source provides, along with the significant added benefits of greater flexibility, faster deployment and simplified system administration. Given these advantages, the growing interest and investment in open-source IT management should come as no surprise.
---
Robert Fanini
is the co-founder and CEO of
GroundWork Open Source Solutions
, a provider of open-source IT management solutions based in Emeryville, Calif.
---