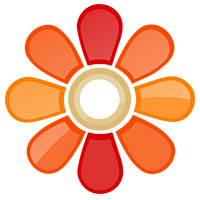 Parsix GNU/Linux 7 is a feature-rich rendition of the GNOME desktop that you must take for a spin regardless of how you feel about the GNOME desktop.Linux GNOME desktop distros are a dime a dozen. What makes Parsix a shinier dime than many of the others is how the tweaking of the GNOME desktop makes this distro such a pleasure to use.
Parsix 7, code name Nestor, is wrapped around Debian GNU/Linux Wheezy 7.0. The project's goal is to provide a ready-to-use and easy-to-install operating system based on Debian's testing branch and the latest stable release of the GNOME desktop environment. The Parsix distro meets that goal — and goes even beyond.
The developers parse out releases every six months, which include two annual major, and two-to-four minor distro releases. Unlike other Linux versions, Parsix offers smooth upgrades from older versions to the newer ones via the package manager system or DVD media. This is not quite a rolling release method — but it definitely gives users a plug-and-play convenience that leaves what they have in place.
I downloaded the February 17 release. Version 7.0r1 is the first revision of the 7.0 Nestor series. Using it was a joy.
Parsix 7 is a work in progress. Its developers are rapidly releasing a continuing line of Release and Test versions to improve Nestor. As a result, the software versions of the Linux kernel and GNOME shell are already upgraded from the specs mentioned below.
I usually find GNOME desktop usability in various Linux offerings to fall short. Rarely do they provide a truly convenient user interface for my computing work-style. Parsix Linux is by far an exception.
Adaptable and Growing Quickly
Parsix has been around for several years and has built a reputation for dependability. It offers the very solid stability of Debian, with a hefty mix of desktop performance for both 32-bit and 64-bit systems.
The developer community is far more independent than other Debian testing-based derivatives. The Parsix community keeps four software repositories enabled by default. Official repositories contain packages maintained by project developers that are built on the community's own build servers.
Continent repository is a snapshot of Debian's stable branch. Wonderland repository contains multimedia related software packages and is a snapshot of Debian Multimedia repositories.
Even better is the fact that the community maintains its own security software repository for both the stable and testing branches. Parsix Developers closely follow Debian Security Advisories and port them to the distro's own security repository.
What's Inside
I was pleased to find support for UEFI-based systems. This makes it easier to install Parsix Linux on dual boot configurations. That, of course, is dependent on multiple variations that include OEM hardware, dumb luck, and the whims of a certain proprietary operating system that wants to control the entire hard drive.
Parsix 7 comes with a nice collection of installed software. It includes the LibreOffice 3.5.4 productivity suit, GNOME Shell 3.12.2, X.Org 7.7, GRUB 2, GNU Iceweasel (Firefox) 33.0, GParted 0.12.1, Empathy 3.12.7 and VirtualBox 4.3.10.
It also packs a brand new kernel based on Linux kernel 3.14.23 with TuxOnIce 3.3 — and other extra patches. As mentioned above, the current testing release version is using more recent GNOME Shell and Linux kernel releases. Imagine the even better performance delivered by Parsix 7.x.
I was very happy to find preinstalled most of the workhorse applications I look for in a distro software center. I often have to add many of these when I move into a Linux distro. Preinstalled are Brasero, GIMP, Grisbi Accounting, Inkscape, Sound Juicer, VLC Media Player, FileZilla, gThumb and gedit.
One of my all-time favorite file managing utilities is also part of the included software arsenal: Midnight Commander. The default GNOME file manager application is also included.
Midnight Commander is a cross-platform visual file manager from my earlier computing days on the Microsoft Windows platform. I continued to use it as a Linux newbie years ago, and I still find it quick and simple for handling files via its split panel view.
Better GNOME
The GNOME desktop environment is well suited to many users' varying computing needs. Having said that, because I am so accustomed to having quick access to multiple virtual workspaces and always-used applications with a quick click of an icon on the panel bar, or via keyboard shortcuts, the GNOME desktop usually gets in the way — no matter how hard I try to get comfortable with it.
Those are conveniences that GNOME 3 developers have ignored when they moved on from GNOME 2. In most GNOME 3 integrations, the user interface is still clunkier than it needs to be. That takes away from high-end usability.
Parsix Linux's integration of the GNOME 3 desktop eliminates — or at least greatly mitigates — those forgotten features. I have been happily using Parsix 7 for several weeks with very little teeth gnashing.
The system settings are much better designed and the included extensions supply efficient add-on functionality to the otherwise useless panel bar.
Look and Feel
GNOME 3's latest iteration in Parsix 7 still is not perfect. But it fits in nicely with the clean desktop view. Access to traditional Linux functionality is much more sensible in this build.
For example, a button in the upper left hand corner of the screen at the left edge of the GNOME 3 panel serves as a hot corner that exposes the favorites bar on screen left, and the thumbnail workspace panel on screen right. The bottom button on the favorites panel opens the slingshot-style software menu with the option to click buttons at the bottom of the full-screen menu display for frequently used, or all, applications.
This arrangement makes navigating around GNOME 3 much handier. If you add a few panel extensions using the Tweak Tool, you can fiddle with the desktop configuration to make it more functional.
Tweaking Around
The Tweak Tool serves as a limited control panel to modify some system settings. For instance, it lets you adjust the desktop appearance through theme options, icons on the desktop, fonts, typing, windows behavior and panel bar extensions.
Tweaking options are more limited in scope for keyboard and mouse settings, startup applications, top bar appearance and power settings.
The Tweak Tool is separate from the All Settings panel that is part of the GNOME desktop environment. So having the Parsix-specific tweaking gives you more configurability than you would otherwise have in the GNOME 3 desktop.
This added functionality really pays off with the top panel. Using the Extensions sub panel in the Tweak Tool lets you turn on/off and configure more options in some 13 areas. Many of these extension features bring the GNOME 3 usability to a level similar to other Linux desktop environments.
For example, you can place indicators on the top panel to display the weather, add menus for accessing/unmounting removable media, and quickly navigate to places in the system. You can also substitute Alt-Tab with a window-based switcher. I especially like the extension that adds a category-based menu for applications.

Parsix Linux offers a standard system settings panel and a Tweak Tool that provides very useful extensions to the standard GNOME 3 functionality.
One of the best extensions for power users is the Workspace Indicator. This puts an indicator on the panel signaling which workspace you are using. Right click this indicator to open a list of workplaces. Click the number to switch.
The Bottom Line
Parsix Linux 7.0 is a very usable desktop system, even if you prefer other desktop environments that offer more seasoned flexibility.
The integration of the latest GNOME 3 releases and Linux kernel version make this distro a very worthwhile candidate to replace your existing Linux desktop choice.
Parsix is not as popular of a Linux distro as the large leading-edge contenders, the likes of Canonical, Linux Mint and Redhat, and it is not enterprise-focused. But enterprise users should not be disappointed with it. Parsix's singular attention to the GNOME desktop has produced unique usability.
Want to Suggest a Review?
Is there a Linux software application or distro you'd like to suggest for review? Something you love or would like to get to know?
Please email your ideas to me, and I'll consider them for a future Linux Picks and Pans column.
And use the Talkback feature below to add your comments!