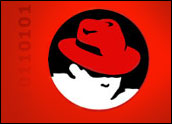 Red Hat on Monday announced a new Application Platform Partner Initiative at its North America Partner Conference in Las Vegas. The goal is to provide a more robust ecosystem for companies engaging in digital transformation.
The company has started conducting tests in a pilot program with a small number of solutions-oriented consulting partners in North America.
"We are planning to engage with a small group of partners during the pilot phase — aiming for approximately one to two dozen partners," said Red Hat spokesperson Daniel Thompson.
"There isn't a set timeframe for the pilot phase," he told LinuxInsider. "The objective is to work closely with these partners to get the program up and running and then scale it globally from there."
Consulting Play
The consulting partners — Exadel, OSI Consulting, Vizuri, Levell and others — are working with Red Hat to provide a range of sales, marketing and delivery services around several of the company's technologies, including Red Hat JBoss Middleware, Red Hat OpenShift and Red Hat Mobile Application Platform.
Red Hat is providing training and certification, technical support and customer service. Red Hat Consulting services also are available to partners in the program when they are working with Red Hat installed base accounts.
Customers are using a wider array of applications and need a more cost-effective integration platform, said Glenn Gesell, president of OSI Consulting.
Red Hat's open source solutions offer new options for building integrations and container-based business applications, he added.
The new program will help accelerate the adoption of cloud, container and mobile technologies, said John Dickman, senior vice president of Vizuri. The availability of a network of partners with greater expertise will inspire confidence in those undergoing transformation, he said, noting that Vizuri has been collaborating with Red Hat on open source solutions for the past 10 years.
Small and Medium-Sized Businesses
By trying to figure out how digital transformation impacts small and medium-sized businesses, Red Hat's program appears to be aiming squarely at Microsoft, noted Paul Teich, principal analyst at Tirias Research.
"Red Hat has large-enterprise brand recognition and reach," he told LinuxInsider. "However, moving digital transformation into the mainstream for mid-sized and smaller customers requires a broader set of go-to-market partners. This is a good SMB channel partners play for Red Hat."
Red Hat recognizes that in order to expand its ecosystem, it must enhance and adjust its partner programs continually as its product portfolio evolves, and customer needs change, said Jeffrey Kaplan, managing director at ThinkStrategies.
"The limited rollout of the latest partner program indicates that the company is still testing their market fit and operational effectiveness," he told LinuxInsider, "before programs are offered to a broader array of partners across most geographies."
As it has grown in recent years, Red Hat has bullt out a more robust engineering team and taken on more of a leadership role with its customers, noted Peter Christy, research director at 451 Research.
The leadership at the company have come to realize that they have to operate more at the platform level, he told LinuxInsider, and help customers understand the open source model more broadly.
"We believe open source is at the heart of digital transformation," said John Bluer, vice president for global alliances at Red Hat, "and we are passionate about enabling our customers to succeed in their transformation efforts with open source."