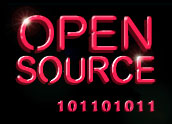 The Linux OS has a number of nimble apps that take the hassle out of getting photo images and documents from a flatbed scanner to a hard drive or USB storage device. Two worthy examples reviewed in Linux Picks are Xsane and Simple Scan.
While these and other scanner apps do a good job of creating facsimile-like digital images, the results can be less than printer-ready. A finishing step is often needed to clean up the copied clutter the scanning process creates. That type of scanner clean-up app is almost non-existent.
Scan Tailor adds the snipping and stitching tools to make scanned images suitable for business-quality printed copies. This really cool app lets you remove borders, correct alignment and rectify the nicks and dings hidden in the analog originals.
Focused Scan Cleaner
Scan Tailor has a small but powerful feature set that goes a long way toward making it a near killer app for scanners. For example, it splits two-page scans into single documents.
It also converts colorized text to black and white text. This may not seem like a big deal, but if you want to do redesign the page layout to finesse its look, this ability can be very useful.
Scan Tailor does this without disturbing images around the text as well. And the app removes those bothersome stray specks that can appear in scanned images no matter how many times you wipe the glass on the flatbed scanner.
Ghost View Gone
I spend a lot of time fiddling with original sources. When scanning a copy for my personal archives, I can tolerate digital blemishes. But when using the digitized data for professional purposes, I'm a lot less forgiving.
One of my biggest problems is working with bulky bound sources like thickly bound books. Pressing down on the two-page spread of an open book gives you an ugly result. Scan Tailor helps me say goodbye to the ghostly shadow that haunts the center of a side-by-side display.
Time to Learn
Learning to use Scan Tailor can be frustrating at best. It has no on-board documentation. Online help is also mostly non-existent.
So you are left largely to trial and error. But the efforts will pay off once you get up to speed in using Scan Tailor.
The app's a one-man project. The developer, Joseph Artsmovich, clearly has a vision for where he is going with this post-processing tool.
With Scan Tailor at version 0.9.9, Artsmovich plans to include a tool to auto-correct distortions that occur on digitally photographed pages in his next major release.
As a starting point, he posted a video tutorial here that shows him working with a raw document scan. This will give you a basic understanding of how to use Scan Tailor.
Sparse Interface
I like Linux apps that break from the standardized GUI, or Graphical User Interface. Scan Tailor, however, may take that approach a bit too far.
For example, the menu row offers only File, Tools and Help. The Tools menu has only a Debug option. The Help menu shows only an About panel. The File menu lists the expected New, Open, Save/Save As, Close and Quit options.
The interface is divided into three panels. The right-side display shows the scanned page or pages. Clicking on a particular page opens that view in the center or work panel. The left-side display shows what amounts to the tools for cropping, deskewing and splitting your scans.
Using It
These tools in the upper area of the left-side panel control most of the fixing elements. There you can correct the image orientation, select content areas, align margins and finalize the output.
Using these cleanup steps is similar to finessing a digital photo's appearance in a manipulation app like GIMP Image Editor. Scan Tailor actually works on photo images from digital cameras as well as scanned photos and scanned documents.
But Scan Tailor has far fewer filters and manipulation tools. Regardless of the image source or type, the software's purpose is not to fix a photo image per se but to corrected blemishes in raw scan images.
Interactive Tool Kit
The tool steps in the left-side panel are numbered from one to six. It makes sense to work through this process sequentially. But for some scanned projects, that may not be the most efficient approach.
Selecting a particular step changes the appearance of the displayed image. It also opens a lower panel that provides additional tools to complete the clean up tasks.
For instance, the fix orientation, or step one, provides icons to rotate a selected section left or right. A scope button lets you select whether to apply the correction to one page or all pages, or every other page, or just the selected pages.
Similar interactive filters open for each of the other steps in the tool panel. Some of the options involve the choice of automatic response or further manual alterations.
Apt App Not Flawless
Scan Tailor is good at what it does once you get used to working with it. You feed the app raw scans. It gives you pages that are ready to be printed or assembled into a PDF or DJVU file.
But there are tasks that Scan Tailor cannot perform. If the developer is able to expand the scope of this app, it might become an ideal, all-purpose scan tool supplement that can rival the performance of full-fledged image manipulation applications like GIMP.
For instance, acquiring the scanned image from the scanner device is beyond Scan Tailor's scope. So is the ability to create editable text from a scanned document, otherwise known as "OCR" or "Optical Character Recognition."
Bottom Line
Scan Tailor is a great "next Step" app to bridge the gap between raw scanned data and camera-ready file. It is so far in a category all its own.
Once you learn how to use it, Scan Tailor works well. But it has limitations and can take its own sweat time in performing some of its magic.
In this take-it-or-leave-it atmosphere, Scan Tailor is well worth the effort.