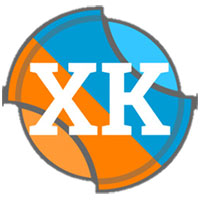 SolydXK is a Debian-based distribution with a choice of Xfce or KDE desktops. Both versions are simple to use and offer dependable and consistent performance.
SolydX and SolydK are Debian Buster-based Linux OSes with the Xfce and KDE desktops respectively. The latest release arrived on Sept. 27.
The SolydXK distro is a solid open source alternative for small businesses, nonprofit organizations and home users. The distro's developer team lacks an enterprise business structure and costly tech support services that come with business options such as Red Hat and Ubuntu Linux.
However, this distribution is ideal for typical noncorporate computing tasks. SolydXK installs without challenges and needs little-to-no set up or manual configurations. It has more polish and smoother performance than many of its Linux OS counterparts.
SolydXK Evolution
Solyd made its debut in February 2013 as an unofficial variant of Linux Mint's Debian edition with KDE as the default desktop. The main Linux Mint offering is based directly on Ubuntu, an offshoot of Debian Linux as well.
Later in Solyd's development, the community gave the KDE version its own identity as SolydK. The community added SolydX as an option after Linux Mint dropped its Debian-based flavor that used the Xfce desktop.
The SolydXK headquarters is based in the Netherlands and runs on i686 and x86 64-bit architecture. The team dropped the Raspberry Pi 3 image from this release due to apparent lack of user interest.
Under the Hood
This current release, SolydXK, is based on Debian Buster 10.1 with the latest kernel version 4.19. The Live ISO now boots with localization support. This is a good update feature for gaining a wider user audience.
SolydXK 10 includes the new GRUB2 theme and a USB Creator tool that was rebuilt from scratch to improve stability, speed and maintainability.
Another improvement is a change in the SolydXK Firefox settings to improve user privacy. This is done in the firefox-solydxk-adjustments package, which can be purged if you don't need it.
The developers thoroughly cleaned up the ISOs, removing any packages that are not strictly needed without compromising system stability and safety. This update is welcome. It helps keep the download size of the ISO smaller and contributes to a reduction is system software bloat.
Limited Approaches
Arjen Balfoort, a key developer of two discontinued desktop options within the Linux Mint distro, developed the SolydXK distro to continue where the Linux Mint line left off with the dropped Debian branch desktop options. The result grew into a very suitable Linux operating system with two equally efficient desktop environments. Both choices give you a full range of controls over system performance.
---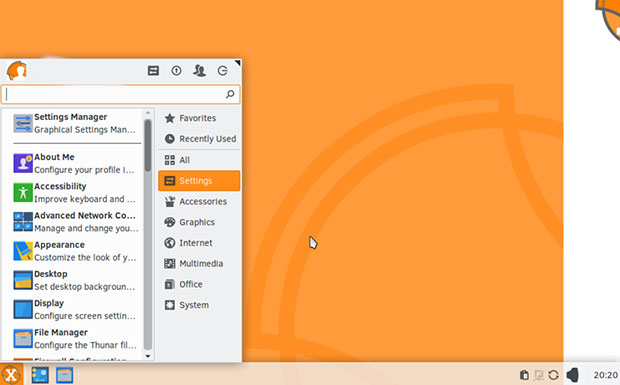 SolydXK 10's Xfce desktop edition comes with a good assortment of default applications.
---
Linux Mint, perhaps best known for its flagship Cinnamon desktop, also has several other desktop environments. These editions are all based on Ubuntu Linux. So the distinction between SolydXK's desktop editions and those same environments in Linux Mint and other distros offering the same desktops is significant.
The Linux Mint developers later introduced Linux Mint Debian Edition (LMDE) as an experimental project to see how the Linux Mint lineup would fair with a Debian Linux base. It offers only the Cinnamon desktop.
The real distinction between choosing the SolydXK options of Xfce or KDE Plasma desktop environments rests with the distribution base of Debian versus Ubuntu in other distros. I see very few added features on either desktop. For typical users, the steadfast performance in SolydXK may be all it takes for full adoption.
---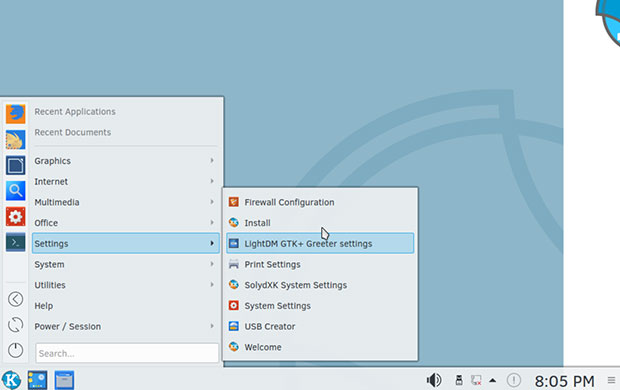 SolydXK 10's integration of the KDE Plasma desktop offers a unified desktop view with a user interface similar to the companion desktop offering.
---
SolydXK's uniqueness lies in the software choices the community includes compared to the same desktop options in other distros. The other differences remain under the hood.
X Versus K
The Xfce desktop is a Linux standard that provides uncomplicated desktop handling with a stuffed toolbox of settings tools. The settings offer numerous options that let you tweak how the OS looks and works. All it lacks in eye candy from fancy displays and desktop animations.
KDE Plasma is a long-standing favorite desktop that has changed drastically in recent releases to simplify its use and modernize its appeal. It has settings that let you add desktop widgets and desktop visuals that add handy features.
Either choice could eliminate any need for new desktop creations that have yet to find a level of maturity and stability. If your computer hardware is starting to show its age, try out SolydXK's Xfce edition first. It packs a lot of power.
The Xfce edition is a lightweight environment that leaves you feeling like nothing is missing. The KDE Plasma version is a more heavyweight rendition with trimmed down bells and whistles.
The major differences between them are the cadre of applications indigenous to each desktop environment. The look and feel of each one is very different.
What's Inside
This latest release of SolydXK 10 is based on the Debian Buster 10.1 release with the latest kernel version 4.19. An added feature can be quite handy, especially if you crave additional security. The developers have a fundraising deal of sorts with NordVPN for Virtual Private Network services.
If you create a new NordVPN account, SolydXK gets a small commission. That in turn helps support the continued development of SoldydXK. You can install the NordVPN application with the system tray icon or through the SolydXK Welcome screen.
Both editions come with a shortlist of productivity applications. Version 6.1.5.2 of LibreOffice is included. You also get Firefox ESR as the default Web browser. Of course, you can add specific applications from the package managers.
The Xfce version has a far better collection of desktop tools and other default software. The KDE version is almost devoid of any of the standard KDE software family applications.
Overall, you see a more unified common layout and software content regardless of which edition you install. From there, you can make the OS what you want it to be.
Bottom Line
SolydXK is a well-designed and well-managed Linux distro. You can not go wrong with SolydXK. It provides a state-of-the-art Linux platform.
I particularly like its emphasis on no-nonsense computing without bogging down users in mundane setup and tinkering. I constantly look for Linux distros that do not try to reinvent the wheel. SolydXK will not discourage newcomers and will not turn off seasoned Linux users.
This distro takes something old and makes it new again. It is a very workable combination.
Want to Suggest a Review?
Is there a Linux software application or distro you'd like to suggest for review? Something you love or would like to get to know?
Pleaseemail your ideas to me, and I'll consider them for a future Linux Picks and Pans column.
And use the Reader Comments feature below to provide your input!