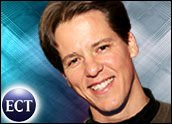 Power.org, an association of hardware technology companies, software and individual developers of Power Architecture, hosted a first-of-its-kind Software Summit in Austin, Texas, on April 19. The summit focused on identifying solutions to the challenges associated with software development on Power Architecture.
Kai Staats, CEO of Yellow Dog Linux developer Terra Soft, presented a key address on "The Business Case For Software on Power" and an overview of the HPC Consortium (high-performance computing) and that organization's first Hack-a-thon held in January. Staats founded the HPC Consortium in January.
LinuxInsider discussed with Staats the issues involving Power Architecture, the HPC Consortium and open source technology.
LinuxInsider: What is the HPC Consortium?
Kai Staats:
The HPC Consortium is free to DoE and university laboratories. The HPC Consortium provides access to high performance Linux OS systems with an immediate focus on the Cell Broadband Engine found in the IBM and Mercury Cell products and the Cell processor found in the Sony PS3.
LinuxInsider: What is the focus of the consortium besides its use as a customer forum?
Staats:
High-performance computing, or HPC, provides access to high-performance Linux OS systems with an immediate focus on the Cell Broadband Engine found in the IBM and Mercury Cell products, and the Cell processor found in the Sony PlayStation 3. The consortium is free to Department of Energy (DoE) and university laboratories.
LinuxInsider: Who are the main participants in this consortium?
Staats:
The enthusiasm and positive response has taken the consortium from the initial focus toward bioinformatics to include HPC libraries, graphics acceleration and kernel optimization. The primary academic participants are researchers at these campuses: the Argonne National Laboratory in Chicago, the Los Alamos National Laboratory in New Mexico, the Oak Ridge National Laboratory in Tennessee, Colorado State, Southern Georgia University, Indiana University and Purdue University.
Also, strong corporate support for the consortium's efforts come from IBM, Sony Computer Entertainment, Mercury, RapidMind and Tungsten Graphics. These companies have committed resources with dozens of other labs, universities and individuals.
LinuxInsider: What was the purpose of the Hack-a-thon the consortium held in January?
Staats:
Our goal was to jump start optimization of real world code for the Cell processor and build momentum behind an association of otherwise disconnected companies, DoE and Edu (educational) labs, as well as individuals in both research and commercial facilities.
IBM has stated it will fund "Hack-a-thon II" in September, between the IEEE Cluster conference and Power.org Software Developers Forum in Austin, Texas, with an intended participation in excess of 200 individuals.
LinuxInsider: What are your goals for the Power Architecture Software Summit?
Staats:
The Power Architecture Software Summit will showcase the power of Power applications to build momentum for a more well defined, broader base of applications for the Power architecture in HPC, consumer desktops and embedded arenas.
LinuxInsider: How can this summit further the merits of open source development?
Staats:
We have three goals. The first is to connect otherwise disconnected developers. Second, we hope the summit will shed light on a sometimes misrepresented or "quietly" marketed chip architecture. The Power architecture is not as well marketed as the Intel and AMD's x86 processors are, so this is a good step in that direction. Third, we want to help independent software vendors (ISVs) understand what can be accomplished by supporting Power.
LinuxInsider: How does Power.Org fit into power architecture concerns?
Staats:
Power.org is the future of the Power architecture. We want to make certain that the momentum of Power in HPC, consumer and embedded spaces have the full support of open standards. With IBM, Freescale and now P.A. Semi developing Power chips, Power.org has grown to be a centerpiece in both the commercial and open development arenas. From this consortium comes standardized firmware, market disruptive architecture plays, design standards and summits. When you focus the efforts of industry giants and the many hands and eyes of the rest of us, the result is an unbeatable creative marketing and design force.
LinuxInsider: What are the primary challenges facing software development on Power Architecture?
Staats:
In short, IBM now fills HPC with Power; Freescale fills Embedded (Linux). With Apple's departure, the commodity/consumer space is missing. While HPC and Embedded can exist without consumer, the ecosystem has a missing mid section. Even when Apple was present, its proprietary OSX did not play nicely with open source to the degree that it did not help spawn additional Power Architecture products for seamless code migration to HPC and Embedded. Now with Yellow Dog Linux (YDL) on the PS3, we are seeing for the first time a rallying around the Cell processor and Power.
LinuxInsider: What role do you see for Terra Soft in this Power Architecture Software Summit and its aftermath?
Staats:
As an eight-year proponent of the Power Architecture with a singular focus on Power and Linux, Terra Soft has an expertise and experience that places it in a leadership role. Through its world renowned OS Yellow Dog Linux and recent front-cover press around support for the PS3, Terra Soft is helping to build momentum toward a more complete ecosystem.
Terra Soft is working to facilitate globally accessible data, knowledge, resources and computer systems built upon Power for Power through Power.org and the HPC Consortium. Some of this is played out in marketing, public relations, story telling, conference calls and coordination and some as access to physical systems.