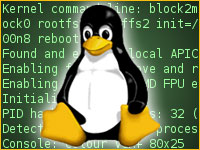 Linus Torvalds this weekend announced Linux 4.9, which offers a number of significant upgrades to the kernel.
"I'm pretty sure this is the biggest release we've ever had, at least in terms of commits," Torvalds wrote. "If you look at the number of lines changed, we've had bigger releases in the past but they've tended to be due to specific issues."
A chunk of the upgrade is the new greybus staging support, and other than size, the release looks fairly normal, he noted. Staging, GPU and networking are the bulk of the drivers.
Version 4.2 got a lot of lines from the AMD GPU register definition files, Torvalds noted. Version 3.2 was due to staging, version 3.7 was due to the automated uapi header file disintegration.
Final Weeks
The merge window for 4.10 is now open, Torvalds said, adding that the timing might be a bit awkward as it technically closes on Christmas Day.
That is a "pure technicality," though, and he said he would stop pulling on the 23rd of December at the latest — adding that if he should get roped into Christmas food prep, even the Dec. 23rd date might be called into question.
"I could extend the merge window rather than cut it short, but I'm not going to," Torvalds said.
"I suspect we all want a nice calm winter break, so if your stuff isn't ready to be merged early, the solution is just not merge it yet at all and wait for 4.11," he suggested.
"The release is a fairly standard update with some improvements in file system, security and hardware support, including ARM devices and GPUs," noted Jay Lyman, a senior research analyst at 451 Research.
"The size and weight of Linux 4.9 may be an issue for some developers and end users, particularly as containers and lightweight container-specific operating systems — many of which are based on Linux — gain more attention and use," he told LinuxInsider.
Kernel Tune-up
Overall, the new Linux kernel represents "a lot of performance tuning and streamlining," said Paul Teich, principal analyst at Tirias Research.
Despite its size, it's not a hugely significant upgrade, he said, but it reflects a maturing kernel that addresses a wide range of markets.
"The biggest single feature that stood out to me is virtual display and reset support for AMD GPUs," Teich told LinuxInsider. "This is a big deal for folks who want to use AMD GPUs for compute acceleration, or even to deliver virtual desktops from Linux servers."
There are a lot more updates for 29 more AMD SoCs, including a wave of 64-bit ARM mobile and embedded SoCs, he noted.
"Google's canned project Ara's 'greybus' got some time," Teich said, "and some of that might show up in a future Moto phone."
Intel got fixes for its integrated sensor hub, DRM, and some performance improvements for Atom, he also noted.
Lastly, a few MIPS, POWER and SPARC architecture commits also were snuck in, showing just how strong Android and Linux have become, said Teich. "It's not just about x86 vs. ARM.