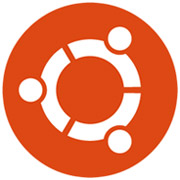 Canonical on Thursday launched Ubuntu 16.04, aka "Xenial Xerus," an upgrade that will be supported for the next five years.
The latest version for all desktop, server and cloud editions will be available for download starting Thursday.
Ubuntu 16.04 includes four major technology advancements geared toward multiplatform uses. Xenial Xerus is the sixth Long Term Support release for Ubuntu. It marks the first time the platform is supported on mainframes, making it one of the world's largest and most powerful Linux systems, the company said.
The new features will provide faster and simpler software delivery and operations and will form the foundation of many builds based on Ubuntu for every sector of IT, Canonical CEO Jane Silber said during a conference call announcing the release.
Canonical will begin to phase in a rolling package upgrading system during the current release cycle, she said.
"Snap is a fully functional feature in this release," Silber noted. "It is easy to update — expect updates through four-to-six week cycles. Snap on the desktop will get the same treatment as phone updates. We will start to see more over-the-air updates."
Vital for Survival
The latest releases are vital to Canonical's continuing health and evolution, observed Charles King, principal analyst at Pund-IT.
Ubuntu has set its sights on becoming a go-to Linux vendor across data center and industrial IoT environments, he told LinuxInsider.
"The company's solutions resonate with several key market trends," said King. "The arrival of Ubuntu 16.04 marks a critical step for Canonical in pursuing its widening ambitions.
Snappy Innovation
Snap is the major innovation in all Ubuntu desktop editions. It is a new packaging format that runs alongside .deb, the traditional packaging format for Debian-based Linux distributions. Snaps will be available through the same ecosystem as the .deb packages.
The advantage of Snap is the ability to speed delivery of newer apps to desktop users, said Silber. Updates, along with dependencies, are handled in a transactional manner. Only the deltas are updated.
That approach brings greater efficiency to the distribution process, she explained.
"Snap provides greater security through isolation policies," Silber pointed out. "Snap originated from the development of the Ubuntu phone. This furthers Canonical's progress along the convergence path."
A companion technology, dubbed "Snapcraft," is a new developer tool for easier packaging and development of Snap apps.
Snap is a "great step forward in terms of both security and creating a unified platform across desktops, mobile, tablet and IOT," said Silber.
Better Cloud and Container Platform
Ubuntu 16.04 brings LXD, a pure-container hypervisor that delivers 14 times the density and much greater speed for Linux guest compared to established traditional virtualization. LXD is part of LXC 2.0, the latest release of the Linux Containers project, and the basis for almost all Platform as a Service infrastructures in production today, according to Canonical.
Using LXD as a hypervisor offers significant benefits for companies doing time-sensitive work on cloud infrastructure. For example, it improves performance for telco network-function virtualization, real-time analytics of financial transactions, media transcoding, and streaming. It also provides improvements to the cost of infrastructure for organizations with large portfolios of idle guest workloads, Canonical noted.
"Ubuntu today is the language of scaleout workload, regardless of where they sit," Anand Krishnan, EVP of Canonical's cloud division, said during the conference call. "About 75 percent of all the Linux on the public cloud is Ubuntu. That is also true when you move to on-premises scaleout."
More than half of OpenStack deployments run on Ubuntu, and the vast majority of Docker does as well, he said.
Security and Timing
The security features in the new Snap application package are likely to interest many business customers hoping to better protect their data center environments, noted King.
The LXD hypervisor should benefit from the growing demand for container-based virtualization in OpenStack environments, he added.
"It's interesting to note how carefully Canonical is positioning LXD as complementary to Docker's popular approach to containers," King said. "The support for Ubuntu on IBM's z Systems mainframes could pay significant dividends for the company among enterprise customers, and its work with Microsoft and Nexenta should open some intriguing doors."
Ubuntu is the top OS used for cloud deployments, according to David Mytton, CEO of Server Density.
The level of support around containers from the big cloud providers, and even from legacy vendors, shows containers are the future of application deployment, he said.
"Therefore, having LXD as a core part of the next Ubuntu LTS release is very important for Ubuntu to maintain its lead," Mytton told LinuxInsider. "LXD introduces host-level security, so containers running LXD do get the security of a VM without needing the overhead of running a full OS."
More Features Added
Ubuntu 16.04 also includes support for ZFS-on-Linux, a combination volume manager and filesystem that enables efficient snapshots, copy-on-write cloning, continuous integrity checking against data corruption, automatic filesystem repair, and data compression.
Another storage improvement in Ubuntu 16.04 LTS is support for CephFS. This a distributed filesystem that provides an ideal platform for large-scale enterprise storage for cluster computing on open technology.
The latest Ubuntu release is the only distribution "to be in step with Mitaka on the day it is released," said Canonical's Krishnan.
The OpenStack community earlier this month released the latest version of Mitaka, a widely deployed open source software for building clouds.
Ubuntu 16.04 LTS creates a common platform for cloud and container computing across an incredible range of devices, Canonical said, from embedded ARM devices like the RaspberryPi, to the standard 32-bit and 64-bit Intel/AMD servers, and up to the most powerful IBM z, LinuxONE and POWER8 systems.