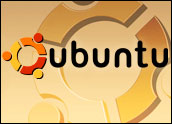 Canonical, the London-based commercial sponsor of the Ubuntu Linux distribution, released on Thursday version 7.04 of its OS family, known as "Feisty Fawn."
The latest releases contain upgrades for both the Ubuntu Server Edition and the desktop version. These versions use the standard Linux Gnome desktop environment.
The Ubuntu community also will release new versions of Kubuntu and Edubuntu, specialized versions of Ubuntu which include the KDE desktop environment and educational applications, respectively. No release dates for these upgrades was available.
Version 7.04 Server Edition features a new upgrade tool and advanced support and optimization for running virtual machines.
"The primary difference in server and desktop are that the desktop is tuned to be more responsive to interactive use, while the server is tuned to be more responsive to processes," Chris Kenyon, director of business development for Canonical, told LinuxInsider.
The Server Edition uses 100 Hz, while the Desktop Version uses 250 Hz. Also, the server has no preemption enabled, while the desktop has voluntary preemption enabled, he said.
Virtually Enhanced
Ubuntu 7.04 Server Edition adds support for hardware facilities that speed up the use of virtual machines, improved hardware support and easy upgrades. Version 6.10 of Ubuntu had separate Xen-enabled kernel packages in universe. The virtualization support is available in all flavors of Ubuntu Linux now, Kenyon said.
"Virtualization is becoming de rigueur in the datacenter, and we've made it a priority to incorporate it into this latest release," said Jane Silber, director of operations for Canonical.
Ubuntu 7.04 Server Edition will support commercial virtualization products such as VMWare and open source projects including Xen and KVM, she added.
The new server edition is the first Linux distribution with Para-Ops and VMI support, which provides optimized performance under VMware, according to Canonical.
On x86 systems with the Intel VT or AMD-V extensions, Kernel-based Virtual Machine support (KVM) allows users to run multiple virtual machines running unmodified Linux.
Each virtual machine has private virtualized hardware. These include a network card, disk and a graphics adapter.
Other Features
Ubuntu 7.04 Desktop Edition includes a migration assistant, wireless networking support and improved multimedia support.
Ubuntu 7.04 has stronger support for wireless connectivity with both desktop and laptop configuration. In general, wireless is enabled and is very easy to configure using Network Manager, said Kenyon.
"Whether your laptop is supported or not depends on your chipset. I think we cover pretty much all major chipsets right now. The known issue would be Broadcom wireless (bcm43xx)," he explained. "We have a driver, but like all other Linux distributions, we cannot distribute the firmware needed to use it. This is Broadcom's fault. We've made huge efforts to get permission to do this and regularly ask them to reconsider."
Ubuntu 7.04 will be maintained for 18 months on both the desktop and on the server, and additional free support is available from the thriving Ubuntu community.
Popularity Growing
Three primary factors are driving the popularity of Ubuntu over traditional Linux distributions, said Kenyon. One is that Ubuntu just works.
"Users time and time again tell us of great 'just works' experiences," he offered.
The second factor driving Ubuntu's popularity is the Ubuntu community that supports, tests, advocates, codes, designs and keeps improving the user experience.
Finally, Ubuntu does not force a choice between a no-cost version and an enterprise version with hardware certifications and software certifications. Instead, Ubuntu offers everyone the same powerful, secure and well configured code to all users. There is no cost to getting security updates, said Kenyon.