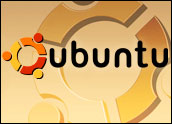 The Ubuntu developer community moved its long-awaited upgrade, Hardy Heron, into beta release on Friday.
Ubuntu is a Linux-based operating system designed for general consumers. The development of the OS, first released in 2004, has been sponsored by Isle of Man-based Canonical and the company's owner, South African entrepreneur Mark Shuttlesworth. Much like Red Hat and other Linux support companies, Canonical — along with hundreds of other companies around the world — derives its revenues from the commercial support for those who deploy the operating system.
This particular upgrade is certified a Long Term Support (LTS) release — only the second for the Ubuntu project, which means Canonical will offer commercial support for five years on the server and three years on the desktop.
New Features
Normally, developers release new Ubuntu upgrades every six months with loads of experimental features, Kyle Rankin, president of the North Bay Linux Users Group and the author of O'Reilly's Ubuntu Hacks, told LinuxInsider. Since this is a LTS release, many of the features are stabilized — and improved — versions of previous applications.
The latest version of the desktop and server software, which takes about 25 minutes to install, has a fullsuite of software including the Firefox browser, OpenOffice with Word Processor, Spreadsheet and Presentation, the Evolution e-mail and calendar system, a CD/DVD burning software and the latest version of GNOME.
The final release is expected in April.
High Expectations
The Ubuntu operating system has quickly become one of the more popular Linux-based offerings because the main development focused entirely on the desktop experience, instead of the commercial server environment, Rankin said.
The decision to focus on the desktop and laptop environments enabled the development community to make decisions that simplify the user interface and allow for experimentation with new graphical user interfaces. And the short release cycle gives the community the opportunity for rapid deployment and fixes.
"There are so many enthusiastic people in this community that the software is under this rapid, progressive development," said Rankin. "There are so many advances for the desktop. In the previous release for instance, the system came with a 3-D default interface."
The rapid deployment and bug fixing schedule both encourages collaborative experimentation and ensures that the Long Term Support deployments come with cutting-edge, working applications.
"That 3-D was an experimental feature and it was a big deal for the community," said Rankin. "But without that experimenting, the feature never would have made it into the stable release."