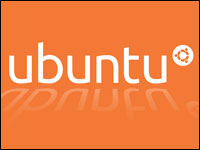 The latest release of Canonical's Ubuntu Linux distro, version 13.04, or Raring Ringtail, comes with a big yawn factor.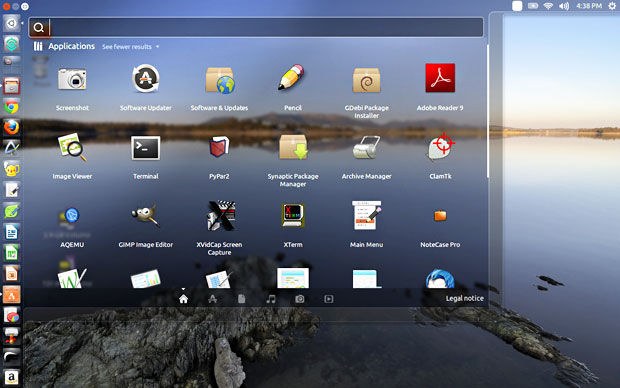 I get a growing sense that the company's rejections of users' criticisms of Ubuntu's native Unity desktop portray Canonical as Microsoft in a penguin suit.
Regular Ubuntu users of previous versions will be satisfied with the new release. It does not change or fix much. Experienced Linux users will probably continue to skip it because of its Unity desktop limitations. First-time users will marvel at how easy it is to use.
Raring Ringtail has few new things to get users excited. Nearly all of the improvements, as subtle as they are, exist under the hood. In many cases, if you do not already know about them, you will not realize they are there.
Ubuntu 13.04 gives you two primary compelling reasons to use it. One is a fondness for the Unity 7 interface. This latest iteration is more mature and stable than previous versions. The other is a craving to adopt Canonical's one-interface-fits-all-devices mindset.
I dislike Unity and use it begrudgingly. It sacrifices user control for oversimplicity. I have used other desktop environments with Ubuntu instead — the KDE, XFCE and LXDE Ubuntu variants. However, I can not shake the feeling that nothing in Ubuntu's latest release justifies switching back from Linux Mint's Cinnamon desktop environment, which does not sacrifice functionality for simplicity.
The tweaking done to Raring Ringtail no doubt lays the foundation for Canonical's upcoming expansion plans. Ubuntu will power a range of lightweight hardware from desktops and laptops to various mobile form factors in tablets and phones.
Slow Getting Started
I installed the update to version 13.04 from version 12.10 on a well-endowed but aging laptop. I had to perform some of the procedure a second time.
When the system rebooted to complete the upgrade, the software updater app complained that it could only complete a partial upgrade. I had to cycle through two reboots to yet another partial update before the process fully succeeded.
I also installed Ubuntu 13.04 on a newer desktop with considerably less installed RAM. That installation progressed with no hitches.
Noticeable Differences
The first major heartstopper was the missing virtual desktop switcher. At first I worried that Linux without multiple virtual workspaces would force me to reject Ubuntu completely. Then I discovered that the default setting disabled that key Linux feature. Visiting the System Settings/Appearances/Behavior tab fixed that by checking the Enable box.
This latest Ubuntu version has much improved social network integration. All the options for various social networks are easy to apply in All Settings/Online Accounts. Included are Facebook, Twitter, Google, Windows Live, Flicker, AIM, Identi.ca, Jabba, Salut and Yahoo.
I was pleasantry surprised to find all of the multimedia codecs and Adobe Flash plugins already included with the virgin Ubuntu installation on the test desktop computer. Not having to run various browsers and applications and then track down missing codecs is a benefit not available with other Linux distros.
Installed Stuff
Pre-installed software is not a big issue for some Linux users, including me, because if a particular package is missing it can quickly be added from the distro's software center. Still, it was nice to find the latest releases for most of my desired program choices already waiting for me with the Ubuntu 13.04 installation.
For instance, Ubuntu pre-installs LibreOffice 4.0, Firefox 20, Thunderbird 17 (email client), GIMP for photo editing, the Shotwell Photo Manager and Rhythmbox music player. There are a lot more popular packages. Less obvious until I looked is Linux Kernel 3.8.0-19, which is based on the upstream Linux kernel 3.8.8.
I was disappointed, however, with Files 3.6.3 as the file manager. I find it considerably clunkier that other Linux file managers. For one thing, Files lacks dual-panel view. I am guessing that it works better with the Unity interface.
Less Than Stellar
More disappointments hit me as I tried to get comfortable with the Roaring Ringtail. However, try as I did, I still can not cozy up to the Unity desktop environment.
One problem is navigating along a collapsing/telescoping line of applications on the left edge of the computer screen. Another is finding less-frequently-used programs through the Dash.
Another discomfort item is an apparent disconnect between Unity's newfound peppiness and a noticeable sluggishness with the overall OS. I kept jumping over to a computer running Ubuntu 12.10 and another one running version 12.04 to compare performance. Yep, Roaring Ringtail definitely was not as energetic.
So accepting a more stable Unity desktop environment, along with a slightly lingering overall OS performance, is not an attractive balance for me. Add to that my displeasure with awkward access to virtual workspaces, and I am less than happy with Ubuntu 13.04.
You can only get to the workspace switcher app by sliding the mouse pointer over the Unity launch bar on the left edge of the screen. Then you have to navigate up or down to find it, then click on the icon, only to have to click one final time on the particular square representing the desired workspace. Then do it all over again to return to a previous workspace.
No Menu, Either
And then there is the Dash itself, which used to be called the HUD or Heads Up Display. I find this Ubuntu feature just as obnoxious as Microsoft's Windows 8 desktop that replaces the Start button (and menu) with live squares on the home page.
At least Windows 8 currently gives users an option to switch between a Windows 7 traditional menu with a Start button to access menus and the true Windows 8 interface.
Maybe if Canonical did something similar, I could embrace Ubuntu's new approach to desktop computing. Even with that option, Ubuntu's improved Dash display adds more complexities to searching for and launching desired files. I find that I can accomplish much the same results more simply by installing Synapse.
The Dash now includes better searching for photos. The Photo Lens feature, however, is a bit clunky. The fuzzy searching feature is improved over previous less-than-fuzzy search results.
Other Stuff
Ubuntu 13.04 is missing one potentially cool feature that is now shelved until the next version release. Smart Scopes is part of Canonical's long-range strategy for making the Unity Dash a key part of Web-based searching.
When it is fully functional, Smart Scopes will populate the Unity Dash with as many as 100 search providers. This will let you combine external (as in the Web) with internal (as in your hard drive and stored app data) search results all in one place — the Dash viewing panel.
Another change is the excising of Ubuntu's Music Store from Rhythmbox. Also gone are plugins for other music manager apps such as Banshee. You can still buy your music from the Ubuntu Music Store — and no doubt that is Canonical's plan. But you now do so through the revamped Web-based Music Store. The Ubuntu Music Store application launches the Firefox browser and takes you to the Music Store's URL.
Bottom Line
Ubuntu 13.04 is an upgrade that lacks much pizazz, innovation or quality fixes. Plus, it is an interim upgrade that will become outdated in nine months. So unless you are an Ubuntu fanatic, you will not miss much if you wait for the next long-term release to happen.
If you do get it, be sure to check the default settings on your first run. Roaring Ringtail turns off by default some of the standard features expected in a Linux desktop. New users won't know they exist. More familiar users will spend too much time figuring out what is just hidden rather than missing.
All in all, I found Ubuntu 13.04 to be a yawner. But on a recently purchased computer with at least 4GB of RAM and a tricked out processor, Ubuntu 13.04 will be fast enough to satisfy less demanding Linux users. It is stable enough and easy to use.
Want to Suggest a Linux Application for Review?
Is there a Linux software application you'd like to suggest for review? Something you love or would like to get to know?
Please send your ideas to me at [email protected], and I'll consider them for a future Linux Picks and Pans column.
And use the Talkback feature below to add your comments!