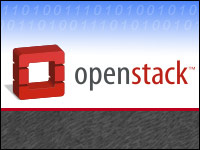 Mirantis on Wednesday announced that Volkswagen Group has selected Mirantis OpenStack to power its cloud applications.
The selection process involved a series of cloud-to-cloud performance trials betweenRed Hat and Mirantis, one of the last pure-play OpenStack companies that hasn't been shut down or acquired. It's ideally positioned to pursue and win large-scale deals like the Volkswagen project, according to Charles King, principal analyst at Pund-IT.
The cloud services contract encompasses dozens of data centers and tens of thousands of nodes. Volkswagen will leverage Mirantis OpenStack to power applications in all its brands.
Mirantis outscored Red Hat with a 98 percent execution rate across 64 use cases. It emerged as the most stable and fastest-to-implement OpenStack distribution, the company said.
High Profile
The contract award is significant for both Mirantis and the OpenStack community. OpenStack's benefits revolve around its open source roots, the fact that it was designed from the ground up for hybrid cloud, and its flexible orchestration capabilities.
"It's a huge deal for Mirantis given Volkswagen's position as Europe's largest manufacturer. That should help raise the company's profile considerably, especially given the broad popularity of open source technologies in Europe," King told LinuxInsider.
"It's also a significant win for OpenStack, though it is central to many other large-scale enterprise clouds," he added.
Scope of the Deal
Mirantis' open source cloud platform will cut IT costs through joint standardization, the company said. It will support internal and consumer-facing applications and will connect people across Volkswagen, its dealers and suppliers.
The project adds critical enterprise features to OpenStack to ensure that applications can be managed with high performance. The goal is to enable full control of data center infrastructure. The system will be fully optimized for Intel platform capabilities, according to Mirantis.
"As the automotive industry shifts to the service economy, Volkswagen is poised for agile software innovation. The team at Mirantis gives us a robust, hardened distribution, deep technical expertise, a commitment to the OpenStack community, and the ability to drive cloud transformation at Volkswagen," said Mario Mller, Volkswagen's vice president for IT infrastructure.
Volkswagen will use Mirantis OpenStack in the development of all digital services and cloud native applications, said Marque Teegardin, senior vice president for sales at Mirantis.
The project will span Volkswagen's data centers across America, Europe and Asia, encompassing thousands of physical hosts over time, he told LinuxInsider.
Cloud Offerings Vary
Both Mirantis and Red Hat focus on OpenStack as a core architecture for private clouds. While OpenStack is the central focus of Mirantis' business, it's just a portion of a far larger portfolio of Red Hat services and solutions, noted Pund-IT's King.
"The size and complexity of Volkswagen's planned deployment likely plays better to a pure player like Mirantis than a firm with wider horizons like Red Hat," he said.
The issue Volkswagen faced was not open source versus proprietary offerings,Scality CEO Jerome Lecat said. Rather, it was, what is the right technology to deploy in the enterprise to increase agility and reliability while decreasing costs?
"Mirantis has a lot of experience helping enterprises deploying OpenStack environments. Because OpenStack is a framework, it does require a lot of expertise to deploy," he told LinuxInsider.
"Now the proof is in the pudding, not so much in the announcement, but in the ability for Volkswagen to deploy a significant portion of their production workload on their OpenStack cloud in the next couple years," Lecat added.
Promising Potentials
"This is a terrific win for Mirantis and the OpenStack community, and it has the potential to become one of the largest OpenStack cloud deployments when complete," said Mirantis' Teegardin.
Mirantis customers include AT&T, Ericsson and Symantec, all of whom have large infrastructure footprints.
One big reason Volkswagen chose OpenStack was the freedom from lock-in the platform offers, Teegardin said.
"Cloud is a massive IT shift for them, and they want to be able to control their destiny. Open source gives them this freedom. They can make valuable contributions to the upstream OpenStack product road map while still benefiting from the innovation of the community," he said.
Open source technologies provide the means for organizations to avoid being locked into relationships with single vendors or expensive proprietary technologies. That can be less expensive over time, but it also allows companies to be more flexible it their adoption and use of IT business solutions, Pund-IT's King said.
"Proprietary technologies represent where enterprise IT used to be," he said, "while open source is where it is going."