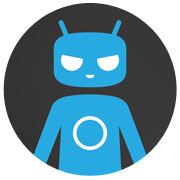 The Cyanogen free and open source Android firmware project on Wednesday announced that it had received US$7 million in a Series A round of funding in April.
The investment came from Benchmark Capital and Redpoint Ventures.
"What will change is our capabilities, our speed, and our size," wrote Cyanogen founder Steve Kondik. "I am not going to let anyone stagnate."
The company's main thrust now is to simplify what Kondik described as the "hideous" installation process.
The new CyanogenMod installer will be on the Google Play store in a few weeks.
"Seven million dollars is significant for an open source project, especially with Benchmark and Redpoint being involved," Jeff Orr, a senior practice director at ABI Research, told LinuxInsider.
What's a CyanogenMod?
CyanogenMod is an open source replacement firmware for Android smartphones and tablets. It is based on Google's official Android releases, with additional original and third-party code.
The firmware offers features and options not found in the official firmware distributed by mobile device vendors, including native theming support; a large Access Point Name list; an OpenVPN client; and apps permissions management.
Cyanogen's firmware does not contain spyware or bloatware, according to its developers, and it offers better performance and reliability than official firmware releases.
"Google's hands are tied with contractual obligations to various OEMs and carriers," Cyanogen executive Koush Dutta said in a Reddit AMA (ask me anything) online session Wednesday afternoon.
"I think we can fill the gap here, as we are not beholden to those constraints," Dutta added.
CyanogenMod has apparently been installed more than 7.5 million times on a variety of devices.
Cyanogen's Plans for the Future
The CyanogenMod installer currently supports unlockable devices and devices that come unlocked out of the box, such as most Samsung products.
The first release of the installer won't support devices that require exploits, Kondik said. "The long-term goal is to open up OEMs to the possibility of supporting us officially — there's zero technical reason for these measures, and the best way to fix it is to not buy these devices and speak your mind."
It's possible that Cyanogen wants to build enough critical mass to attract developers, ABI's Orr speculated.
Other highlights of the Reddit AMA: Cyanogen will adopt a "much more firm" release procedure; users will be able to sync settings between multiple devices; CyanogenMod will support Chromecast and Airplay mirroring; the company has new applications in the works; and it's spoken with at least one hardware OEM.
Show Me the Money!
Monetization "isn't an immediate concern, and our investors and Benchmark and Redpoint feel the same," Dutta said. CyanogenMod "has the potential to become an enormous platform play, and to do that, we need to foster and grow the ecosystem" and monetization will follow.
However, there might be pitfalls along the way.
"We haven't seen any of the Android forks or the skins like HTC Sense having succeeded," ABI's Orr pointed out.
Piggybacking on Android "simplifies the application development building process enormously," Al Hilwa, a program director at IDC, told LinuxInsider. However the real issue "is distribution and carrier partnerships, and the fundamental point that most users will not mod their devices for fear of voiding the waranty or devaluing the device."
The Fuss Over FOSS
"Cyanogen has to clearly say why any manufacturer would choose their product over standard Android, and how they will make more money doing so, especially if both are free," Carl Howe, a research vice president at the Yankee Group, told LinuxInsider.
"They need … to articulate a way to make money or that funding isn't going to last long," he cautioned.
Some parts of CyanogenMod that require significant time and capital to develop may be made proprietary, but "there are no plans to close the source for things such as device support and work done in the community," Kondik said. The core OS will remain open.