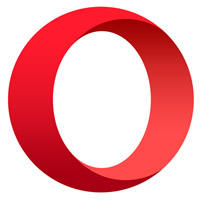 Opera earlier this week released a new version of its browser, Opera 40, which comes with a free virtual private network service built in. The official rollout follows five months of user experimentation with a beta version.
The company evaluated beta users' feedback and subsequently brought on additional servers, added options for global or private browsing, and created versions that would run on iOS and Android, noted company spokesperson Yvonne Gonzalez.
When the VPN is turned on, it creates a secure connection to one of Opera's five servers around the world, letting users spoof their IP address. Options now include two new virtual locations: Singapore and the Netherlands.
"We strongly believe that if more people knew how the Internet truly works, they would use a VPN," Gonzalez told LinuxInsider.
Many Hurdles to Clear
Only half of the people responding to a recent Opera global survey knew what a VPN was. As for the other half — more than 70 percent of those who were familiar with VPN technology chose not to use a service, citing as reasons difficulty in using them and unwillingness to pay.
Users can enable the Opera VPN in the privacy and security subsetting, found either in the settings or preferences menu, depending on the OS the browser is running in.
The VPN can be toggled on and off after being set up, and users can select their virtual location. Alternatively, the browser can be set to select the optimal server location automatically. In automatic mode, browsing through the VPN always proceeds at the maximum available speed, according to Opera.
Users also can choose whether to have the VPN on for a global setting or only in private browsing mode.
Opera supports Windows 7 through 10, any recent Linux distribution, Mac OS 10.9 or later, iOS and Android, Gonzalez said.
Why Use a VPN?
The chief purpose of a VPN is to protect user privacy online. Opera's VPN lets users serve up one of its IP addresses instead of their own to mask the user's identity.
"VPNs let you reflect the IP address of the VPN termination point rather than your origination point," said Michael Jude, a program manager at Stratecast/Frost & Sullivan.
However, "Other than for secure transmissions, which can be accomplished using https, why even bother with a VPN? It's just more complexity," he told LinuxInsider.
Further, VPNs "are finicky and don't play well with some applications," Jude said. "It used to be the case they didn't do well with streaming video or mobile data devices. Those problems have been addressed, but you can still have issues with different applications — usually anything that's timing-dependent."
In general, it's hard to connect with a VPN, and they tend to be slow because they simulate a dedicated secure pipe by encoding IP packets within a secure wrapper, he added. "The wrapper consumes bandwidth — so you really don't want to use a VPN on a slow connection."
VPNs can add overhead to a connection, and a VPN that's on all the time may burn up a lot of data on a user's data plan, Jude pointed out.
Netflix reportedly blocked the Opera VPN from accessing its library in Europe, likely due to licensing issues.
More trouble may be in store, because "many commercial services and even online commerce sites work hard to geofence their offerings," noted Al Hilwa, a research program director at IDC.
Getting More Subscribers
Opera's share of the global browser market is minuscule.
"We are proud of having more than 50 million users on the desktop and 350 million total users on our Opera products," Opera's Gonzalez said. "We're going to carry on bringing innovation and interesting features to our product."
Still, using the VPN "will be the purview of power users," IDC's Hilwa told LinuxInsider.
If it does take off, other browsers may follow Opera's lead.