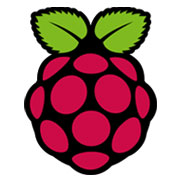 The Raspberry Pi project launched an app store Monday to support its eponymous US$35 Linux PC, which hit the market in February.
The store will carry both free and paid apps.
Its launch has stirred mixed reactions among Raspberry Pi enthusiasts, with some criticizing plans to offer paid apps and others defending the move.
"The Pi App Store is a natural fit [for Raspberry Pi's ecosystem]," Bill Weinberg, principal analyst and consultant at Linux Pundit, told LinuxInsider. "It can address any or all of the post-load ecosystem, providing a channel for OS distributors, middleware and applications, just as the Apple and Google versions do for their various platforms and communities."
Raspberry Pi did not respond to our request for further details.
What's in the Store
The Pi app store had 23 free and one paid app at launch. The free apps include utilities such as LibreOffice, a free and open source personal productivity suite for the Windows, Macintosh and GNU/Linux operating systems, as well as games.
Free games apps include the "Freeciv" free and open source multiplayer strategy game and "Iridium Rising," a real-time 3D multiplayer space combat game offered exclusively on the Raspberry Pi.
The sole paid app at launch was the "Storm in a Teacup" game from Cobra Mobile.
Tutorials on the Python language, developer tools, and the MagPi community-led magazine are among the other free offerings in the Pi app store.
The store was apparently launched in response to the variety of software users wrote for, or ported to, the Raspberry Pi.
Tech Details About the App Store
The moderated Pi app store runs as an X application under Raspbian, which is a Debian Linux-based operating system optimized for Raspberry Pi hardware. Based on Debian 7.0, aka "Wheezy," Raspbian provides more than 35,000 available packages, and is still under active development.
Users can download content and submit binaries, raw Python code, images, audio or video for upload. They will soon be able to submit Scratch content as well.
Anyone can submit content for moderation and release, and developers can decide whether their content will be free or paid. The store has a tip jar mechanism so devs will still be able to make some money from their work even if they offer it free.
The store has a recommendation engine tailored to users and their preferences. Achievements and leaderboards will be added soon.
The Pi app store is hosted on IndieCity and is tied in with Velocix/, an Alcatel-Lucent company that provides advanced infrastructure solutions to network service providers who want to offer their own digital media delivery capability.
Filthy Lucre
Despite welcoming full-blown commercial content, the Pi app store still "seems to be an attempt to spark, or continue to spark, the enthusiasm of young software developers," Charles King, principal analyst at Pund-IT, remarked.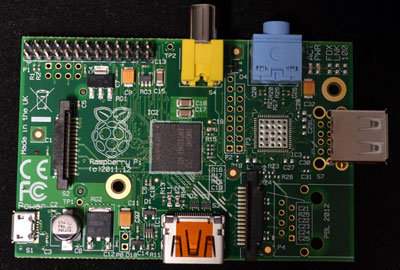 The Raspberry Pi Model A
"There's no reason why a professional developer couldn't take this on and maybe come up with something a little more serious, but, from the get-go, this was designed to be a small-potatoes type of operation," King told LinuxInsider. "Rather than filthy lucre, this is more about good, clean fun. It's a terrific indicator of the liveliness of the ecosystem for software development and computing."
Professional developers "have been participating in and contributing [to Pi] since Day one," Weinberg pointed out. Welcoming their contributions "will be change for the better because it will draw more developers into the ecosystem and onto the platform."
The ecosystem around Pi is "still very much in flux," Weinberg stated. In addition to various vendors, there's a nascent application developer and independent software vendor community, and end users include hobbyists and educators. However, there's also a secondary market of professional embedded systems developers who "look to Pi as an alternative to the extremely expensive reference and evaluation boards from semiconductor suppliers and single-board computer OEMs."