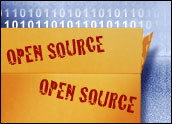 UserLinux is due for public beta on September 1, but already some are questioning whether the distribution can survive in an enterprise market rife with competitors.
The project's leader, Bruce Perens, noted that the distribution will be free and will have the same functionality as other distributions currently on the market.
He and other UserLinux advocates are eager to bring Linux back to its roots as a free product, without many of the commercial ties that Linux has fostered through distributions from IBM, Red Hat and SuSE.
For the UserLinux project, several small companies will provide paid support on a per-subscription or per-incident basis. Parens' aim is to have services become tailored for specific industries and geographic regions.
Bevy of Benefits
According to UserLinux project participant Brock Frazier, there are several advantages to using the UserLinux distro over others.
On UserLinux Wiki, the central point for the project, Frazier noted that UserLinux is streamlined, standards compliant, designed for business and flexible. He also mentioned that it free to obtain and inexpensive to maintain.
Because there are no licensing fees for the UserLinux distribution or related development tools, there is lack of lock-in, Frazier wrote.
The project's mission statement gives an indication of the group's ambitious hope for UserLinux: "[To] provide businesses with freely available, high-quality Linux operating systems accompanied by certifications, service and support options designed to encourage productivity and security while reducing overall costs."
Project Old School
UserLinux is a GNU/Linux distribution based on Debian, but streamlined to a smaller set of default applications. The variants will be freely available in both source and ISO formats, and the desktop environment will be Gnome, featuring OpenOffice for word processing. Other application specifics are currently being worked out by the UserLinux group.
Initially, the distribution will contain four main configurations: enterprise server, enterprise desktop, GUI server and SOHO desktop, which combines a desktop and server for small business environments.
The need for such a distribution was not sparked by a lack of appropriate distributions in the marketplace, but rather a desire to see Linux return to its origins.
In a recent white paper, Parens noted that the very aspects that make Linux desirable — its low cost, its open-source nature and the ability to have control over the software — are "under attack by Linux vendors bent on increasing shareholder value."
Parens and other UserLinux advocates believe this situation has hampered the adoption of Linux.
"[T]oday's enterprise Linux is a lock-in play," he wrote, "designed to draw the customer into expensive subscriptions and single-vendor service."
Fun with TCO
The cost of Linux is due to become a prime consideration for companies in the near future, according to many analysts. In an interview with LinuxInsider, analyst Andrea Di Maio noted that he believes Munich's recent migration delay was related to total cost of ownership (TCO).
Beyond Munich, he anticipates that governments and companies worldwide will begin to look at costs. "The next few years will be interesting for watching Linux," he said. "Enterprises and governments are going to look at how open source is different, and cost of migration and ownership are big parts of that."
A renewed focus on TCO could benefit UserLinux in the long run for some customers, but others might be willing to pay more to have a recognizable name behind their Linux distribution. So far, neither HP nor IBM has stated that it will support the UserLinux distribution.
Yankee Group analyst Laura DiDio told LinuxInsider that as Linux becomes more mainstream, companies will find that the choices between distributions will become more complex, as will the proliferation of services. As that happens, some of those who are fond of the old-school style of Linux might become frustrated.
"People are trying to make money from Linux," she said. "It's understandable that there will be different reactions to that happening."