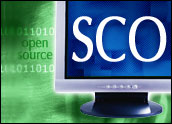 A federal judge in Nevada has granted AutoZone's request to put SCO Group's copyright infringement case over the auto parts retailer's switch from Unix to Linux on hold.
The auto parts retailer had asked the federal court in Nevada to stay the case until SCO's other, related lawsuits against IBM and Novell are finished, as well asRed Hat's suit against SCO.
SCO sued AutoZone in March, arguing that the auto parts retailerinfringed on Unix copyrights by using Linux.
In the Zone
The stay issued earlier this week is limited; SCO will have 60 days for discovery and30 days for depositions, after which it will be able to file a motion for apreliminary injunction.
AutoZone used SCO's OpenServer version of Unix, then switched to RedHat's version of Linux three years ago. In its motion to have the court put ahold on the lawsuit, AutoZone claimed that SCO had warned the company itwould be discontinuing support for OpenServer.
"AutoZone was therefore forced to switch to a new operating system," thecompany stated in its motion.
Although a stay of the suit is a favorable outcome forAutoZone, in other ways the company has not fared as well. On Monday, U.S. District Judge Robert C. Jones declined to transfer the case to Tennessee, where the company is based.
Future Moves
The AutoZone case is being closely watched, because its outcome coulddetermine how subsequent cases brought by SCO might be handled.
Some analysts and observers say that if SCO is triumphant againstAutoZone, similar suits will be filed against corporate Linux users.
Yankee Group analyst Dana Gardner told LinuxInsider that therepercussions of all the SCO cases might be felt in other ways as well. "You have thewhole idea of defining intellectual property," he said. "It used to bethat lawsuits and software made odd bedfellows, but that's not the case anylonger."
He added that he would be surprised if SCO went after individualLinux users, in the way that the recording industry association went aftersingle digital music "pirates." But companies might not have the same comfortlevel.
Gardner said, "This case, with the players involved and the directionsit's taking, certainly contains an element of concern for the Linuxcommunity."
Big Blue Update
Another recent development in SCO's suits is with its seemingly endlesstussle with IBM, which SCO claims moved proprietary Unix technology intoLinux, constituting a breach of contract.
In recent documents, SCO added to its claims that Linux containsinappropriately copied software by mentioning areas that werepreviously not presented. These include user level synchronization (ULS) and theExecutable and Linking Format (ELF). SCO claims that this code is inLinux illegally.
Because these statements have just been introduced, it is likely thatmore details could be unveiled in the future. As of today, the majority ofSCO's declarations about ULS and ELF are still under seal.
Separate Focus
Despite the ongoing wrangling in the federal courts in Utah and Nevada, SCO hasbegun to put more emphasis into touting its new products, starting last monthwhen it released products aimed at small business customers and otherenterprises.
Meanwhile, the company is attempting to win customers with freshmarketing efforts.
Last month, it released the new products, as well as announced channelsupport and training programs. It is also preparing for the SCO Forum,to be held at the beginning of August, in which the company will celebrate its25 years of business.
Jeff Hunsaker, senior vice president and general manager in SCO's Unixdivision, expressed his eagerness to take attention off of the company'slegal maneuvers. In an interview with LinuxInsider, he said, "We've beendelivering solid Unix products for 25 years, and that's what we want toemphasize to customers. That's the message we want to be spreading."