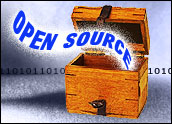 TheEclipse Foundation this week unveiled a grouped,open source software release dubbed "Callisto" that it considers a shining example of open source software development for theenterprise.
The foundation's biggest feat with respect to the release — a collection of 7 million lines of code contributed by 260 developers from 15 vendors around the globe — was getting it out all at once and on schedule, Eclipse Director of Marketing Ian Skerrett told LinuxInsider.
"It was really a recognition that people are using more than one product from Eclipse," he said. "We're hoping to be able to spread and encourage the adoption of multiple Eclipse projects together."
Risk and Reward
Skerrett explained how Callisto — a collection of updated and enhanced Eclipse projects including Business Intelligence and Reporting Tools (BIRT) 2.1 and the new Eclipse 3.2 platform — was originally not something that Eclipse Foundation Executive Director Mike Milinkovich supported.
However, as a credit to the open source development and governance of Eclipse, Milinkovich was overruled, and the 10 different projects managed to align for this week's release, Skerrett said.
"We're showing we've got a very good model to be able to do it on time and on schedule," he said.
Describing Callisto as "a risk to try to bring together so many projects," Milinkovich said the release validates the Eclipse open source approach.
"Callisto demonstrates that the open source development model is very effective in delivering a platform for software development," he said.
Herding Cats
Despite the advantages of the open, transparent collaboration that occurs with open source software development, trying to manage multiple open source projects can be extremely difficult, Interarbor Solutions Principal Analyst Dana Gardner told LinuxInsider.
"A lot of times, corralling organizations in open source activity is like herding cats," he said, referring to large, complex software projects with many different players and timetables involved, "and many times, they're volunteers, so you can't tell them what to do."
With Callisto, however, Eclipse has succeeded in synchronizing the software development and release — and at silencing open source software critics who doubted it could be done, Gardner said.
"They got them to voluntarily line up for the deadline and get this out the door," he observed. "For people who had reasons for being suspicious of open source, those are proving to be non-starters."
Managed by Milestones
The three keys to the Eclipse Foundation's successful Callisto release are the modular architecture of Eclipse software; the governance of the projects, which is largely left to the groups themselves; and the open source development process, according to Skerrett.
The foundation's oversight of Callisto consisted mostly of milestones for the different projects, he said. "That process of [achieving] milestones and the open source development process really allowed us to solidify the release."
Gardner praised Eclipse for its successful development and adoption, and for the foundation's governance model as well.
"They've got the right balance and right approach to community development," he said.
The Callisto release sets a precedent that should be repeated for the Eclipse Foundation's ongoing success, he added. "Now that they've done this once, the next step is a predictable cadence of releases or updates."
Next Step
As Eclipse projects are self-driven, making predictions for what's next is rather difficult, however, said Skerrett.
"It's really up to the people running the project to determine the success of the project," he said.
A similar release next year is likely, said Skerrett, although nothing has been formalized as yet.