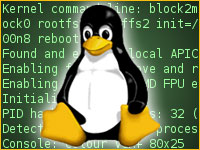 The Open Invention Network, or OIN, was created in 2005 as a white hat organization to protect Linux. It has considerable financial backing from Google, IBM, NEC, Novell, Philips, Red Hat and Sony. More than 800 organizations worldwide have joined the OIN community by signing the free OIN license.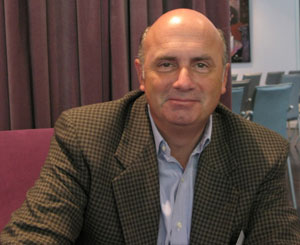 Keith BergeltOpen Invention Network CEO
A clamor recently has been growing for the Open Invention Network to take steps to protect embedded Linux from patent pillagers. Toward that end, OIN last month welcomed to its ranks Wolfson Microelectronics, a developer of mixed-signal semiconductor devices and audio solutions for embedded Linux code and devices.
Wolfson is one of the top 10 corporate Linux kernel contributors. As such, its enlistment in the patent wars demonstrates its commitment to intellectual property nonaggression in the Linux market, according to Keith Bergelt, CEO of the Open Invention Network.
"Patent lawsuits are really an attempt to slow or stall Android as a manifestation of a Linux-based platform. The litigation is not so much an attack on the Linux kernel. It is an attack on Android as a platform that relies on Linux," Bergelt told LinuxInsider.
Corporate Support
The call to action against potential lawsuits targeting the growth of open source software and the Linux infrastructure came on the heals of litigation privately funded by Microsoft, noted Bergelt. That litigation from the SCO Group targeted IBM, Red Hat and Suse Linux. It focused largely on Linux and the kernel on PCs and servers.
That lawsuit was not successful, but it created an awareness of some legal concerns surrounding the continuing adoption of Linux and open source in the enterprise space.
Partners in the formation of OIN made the decision to take some unconventional and provocative steps. They recognized that they needed to do something for the community, Bergelt explained.
Prepared to Do Battle
"If the community did not exist, then there would be a risk that the Linux market opportunity space would not exist. The key to the policy OIN's founders put in place was the purchase of patents relative to Linux and the entanglement of open source and modality," said Bergelt.
In this exclusive interview, Bergelt tells LinuxInsider how the open source community aims to protect itself from software patent aggressions.
LinuxInsider: Is the focus of OIN on just the Linux OS or all things open source?
Keith Bergelt:
Linux is the largest and most significant project of the hundreds of open source projects now, in terms of the economic force and the value it created and the pervasiveness of supporting multiple applications.
LI: How different is the litigation threat today since OIN has spearheaded so many patent purchases?
Bergelt:
What is really at play here is changing the way that we treat value in the new economy. These companies recognized that eight years ago. IBM recognized that in 1999 when it made the first billion-dollar investment in open source. What they recognized in 2005 was the need to step up and protect the community from patent aggression to insure the community that patents were not going to undermine and slow or stall the progress of Linux into new spaces.
LI: How has new technology impacted the patent threats?
Bergelt:
As it turned out, mobile became a very significant new space, and Linux is central to it. So these partner companies got together and brought in Sony Philips. The model was to purchase patents that enabled Linux and the way we create value by open collaboration.
LI: How does OIN logistically support the patent purchases?
Bergelt:
Each company committed tens of millions of dollars and made life commitments to support this modality and Linux. Money was allocated to purchase patents that uniquely enabled Linux to support invention strategies.
LI: Does OIN recoup the patent purchase costs through licensing fees?
Bergelt:
We provide the licenses to use the patented software for free. The idea was to eliminate any financial or economic model that would secure quarterly returns. We spearheaded a way to be a guardian for a way of life to support this notion of collaboration invention in opens source.
LI: How successful have the licensing and patent purchasing programs been?
Bergelt:
We have licensed 896 companies. The growth rate of licensing has turned the corner as of [the] midpoint of last year. We went from a five-year period of licensing someone every three days to licensing someone at a rate of more than one a day. The awareness of the importance of patent nonaggression as part of the hygiene of participating in open source is what is driving this movement.
LI: The free license seems to be a no-brainer. What might deter companies from joining OIN or obtaining patent licenses?
Bergelt:
Everyone needs to step up because this is such an important point in time for technology development going forward. The downside for a company that does not join the organization is a sign that a particular company does not buy into community values around patent management and utilization of patent portfolios.
It is a sign to others that you are not a good partner in projects like OpenStack or the Android ecosystem or the Chrome ecosystem. It is more about the importance of innovation in this space. It is about the unimportance of suing in [the] arena of the Linux system.
LI: How extensive is OIN's patent portfolio?
Bergelt:
Right now, we have patents in the Linux system that include 33 packages of what is considered core to the OpenStack project. We have over 65 packages that are core to Android. We have literally hundred of packages that support the enterprise distributions of Suse and Red Hat. We have 10 packages that support webOS. We have many other packages from a variety of projects in open source and that support the kernel.
LI: What criteria does OIN apply in selecting patent-worthy software? Is it strictly Linux, or Android, or open source code in general?
Bergelt:
Android is not limited by any claims that it is too proprietary. We looked at more than 60 packages of what we consider to be core to Android. We have an internal technical committee that elicits contributions from emerging technology platforms that are Linux-based. We look at what is critical for the Linux kernel that enables Android. We look at what is critical in libraries in terms of software functionality that enables Android.
LI: How far up the stack do you try to protect with patents?
Bergelt:
We look at the middleware layer for elements that are critical to the Linux parts of Android. We do not go any higher than that because then you start to get into the higher levels of middleware and application layer that contain things which are not core to Linux. They might still be critical to enabling Android, but they aren't critical to the "Linuxness" of Android. We provide the proprietary elements that typically sit in the upper portions of the middleware layer and the application layer.
LI: What is the idea behind the no-fly zone for open source licensing?
Bergelt:
The more we expand the package list to include projects that are vital to these companies, the more they recognize that we are doing something to support the community by helping to create a 'no patent, no-fly zone' [as in no use] in critical areas of technology development. It is almost like a form of the Pledge of Allegiance or acknowledgment of the value of collaboration over patent aggression.
LI: How extensive is the patent reach OIN created?
Bergelt:
We file anywhere between 40 and 80 patent applications a year. Last year, we filed 80, which was on the higher side of our activities. We get involved in providing a license for all of the patents we purchase. This is a royalty-free license. We do not charge a fee. Anyone who wants to take a license to all the patents that we own and invent can do so for free. The only thing to which a licensee has to agree is to forebear litigation utilizing its own licenses that are relevant to the Linux system.
They also have to agree to a cross-license to all of the relevant Linux patents that they own. So everybody that joins participates in the cross-license program. It is important to note that the original founding members signed essentially the same license as everybody now who pays zero.
LI: Just as OIN has included core Android software, what about other platforms that spin off from Linux?
Bergelt:
You can expect as Tizen starts to grow and expand we will next be looking to patent Tizen packages and include the new and emerging projects as we did OpenStack 18 months ago.
LI: What is the main point of the so-called patent wars?
Bergelt:
Active synchronization is a central part of this licensing program. At the time of the interoperability order of the European Commission, handed down eight and a half years ago, Microsoft had pledged they would offer these patents for active synchronization. Since that time, they have come back to people they licensed prior to the order at five to six times the original price. This represents a form of holdup.
LI: How enforceable are software patents internationally?
Bergelt:
Microsoft [and Nokia have] sophisticated prosecution teams. They have filed patents in many different jurisdictions. I think we see some receptivity in Germany for the enforcement of software patents. The patents have been filed, and they exist in many jurisdictions. In Brussels, discussions are being held on a universal patent proposal. I think there is the likelihood and the expectation that the EU will provide greater enforceability of software patents across Europe.