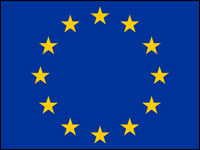 In an ongoing battle to keep software patents out of Europe, the Legal Affairs Committee of the European Parliament has voted unanimously to restart the legislative process and request a rewrite of the European Commission's proposed Computer Implemented Inventions Directive.
The decision yesterday is a boon for software patent opponents but a setback for European regulators, said Michael Q. Lee, attorney with Sterne, Kessler, Goldstein & Fox in Washington, D.C. At this point, the Commission can choose to comply with the Parliament's request or wait for the Parliament to revise the deal adopted by the Commission's Council of Ministers.
Parliament members are elected by citizens of EU countries, and the body shares legislative power with the Council of Ministers.
Outlook Fuzzy
Lee said the battle is at "a dangerous point" that could "go either way." He told LinuxInsider that with this latest development, the European patent battle is far from over.
"Europe is still trying to harmonize their laws with the United States," Lee said. "In Europe they are a little bit behind the times, but they are close to changing the law."
Going back to the drawing board effectively opens up the floor for further debate on the subject, and would allow input from countries like Poland, which helped block a version of the draft law the EU governments agreed to last May. Poland has twice vetoed its formal adoption.
Maintaining Tough Stance
Open-source software proponents have been among the loudest opposition to the directive, which many say would result in a patent environment all-too-similar to the one found in the United States. The Foundation for a Free Information Infrastructure, for example, has aggressively lobbied against it, claiming it would lead to widespread patenting of software in Europe.
Supporters of the would-be rule deny that claim. Despite the open-source camp's vehemence, some believe open source and software patents could actually work together.
"Companies that decide to opt-in to open source are essentially granting licenses to their patents," Lee said. "But the open-source movement should not be allowed to essentially require other companies who don't want to open source their software to give up their inventions."
Limited Damage
Lee also stressed that patents are territorial, so large, multi-national software firms such as Microsoft would be only slightly affected if the directive were to pass.
"In theory, it would hurt Microsoft when they operate in Europe," he said. "But Microsoft is such a huge company. It has other advantages to offset any disadvantage of not being able to protect their invention in Europe."
He believes putting a law in place could actually help, not hinder, software progress.
"The lack of a patent law really hurts small companies because their inventions could get 'stolen,'" he said. "Patents level the playing field. Without a law it will be open season on those small companies, and that would hurt innovation."