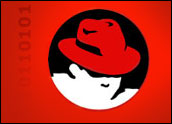 The Fedora Project on Tuesday announced Fedora 11, the latest version of its free open source operating system.
Code named "Leonidas," Fedora 11 takes another whack at virtualization, a technology market in which its sponsor, Red Hat, is working hard to carve out a niche.
It also has several features that make things easy for desktop users.
Together with the operating system, the Fedora Project announced the beta test of Fedora Community, a portal that will make it easier for the volunteers working on Fedora to interact.
On Fedora and Red Hat
Red Hat founded the Fedora Project in 2003 after the merger of the Red Hat Linux and Fedora Linux projects. While Red Hat employees work for the Fedora Project, it is — in theory, at least — operating independently.
Still, he who pays the piper calls the tune, and Red Hat's return on its investment is that it benefits from the technical developments worked out in the Fedora Project.
"The Fedora Project's influenced somewhat by the contributions Red Hat makes to Fedora," Paul Frields, the Fedora Project leader, told LinuxInsider.
"If you look at Fedora, you can see the future of Red Hat Enterprise virtualization products."
Red Hat Enterprise Linux is a Linux distribution targeted toward the commercial market. Enterprise Linux 5 is the first of the company's products with virtualization built in.
About Fedora 11
Fedora 11 has a redesigned virtual machine guest creation wizard, better security for virtual guests and an improved interactive console.
It also has several improved desktop features, supports more video cards than Fedora 10, and makes it easier for software developers to cross-compile applications for both Linux and Windows clients on the same development platform.
The work on the desktop may have been motivated by the specter of Windows 7, due for release later this year.
"This is likely to be the last Fedora release before Windows 7 shows up in the Fall, so it's Red Hat drawing a line in the sand for what sort of experience Linux desktop users can expect so they can compare it with Windows 7," Charles King, principal at Pund-IT, told LinuxInsider.
Virtualization and Red Hat
Red Hat has been involved with virtualization since about 2005, and in March of 2007, it introduced Red Hat Enterprise Linux 5, its first push into virtualization.
In 2008, Red Hat launched oVirt.org, an open source embedded Linux hypervisor based on the KVM open source hypervisor from Israeli firm Qumranet. It subsequently purchased Qumranet.
Why the focus on virtualization? Because it's going to continue to be a moneymaker — research firms IDC and Gartner have both said will be a key market with strong growth for the next few years.
Fedora 11 and Virtualization
One of the virtualization features in Fedora 11 is sVirt, a feature that compartmentalizes virtual machine guests from each other and from the hypervisor, the Fedora Project's Frields said.
This improves security in the virtual environment by, for example, preventing an infected guest from attacking others or attacking the host.
SVirt integrates SELinux, a Linux feature that provides a variety of security policies, including U.S. Department of Defense mandatory access controls, with the Fedora virtualization stack. It is built around libvirt, a virtualization API (application programming interface) that provides remote management and authentication, local access control and management of virtual machines, virtual networks and storage.
More on Fedora 11 and Virtualization
The libvirt API works with KVM, Xen, and other hypervisors, but not Microsoft's Hyper-V or those from VMware.
Fedora 11 also has an improved virtualization console and a virtual machine creation wizard.
These simplify the running of virtual guests in the system, the Fedora Project's Frields said.
A Long Virtual Row to Hoe
However, Fedora and Red Hat have a long way to go before they can catch up with market leaders VMware, Citrix and Microsoft, according to Mark Bowker, an analyst with the research firm Enterprise Strategy Group.
"Citrix, VMware and Microsoft are far ahead in terms of features and management," he told LinuxInsider.
"With KVM, can you apply business automation based on policy and hypervisor response? No," Bowker said. "Will it get there? That's a bigger question."
The Friendlier Fedora Desktop
Fedora 11 has upgrades in what analyst Charles King calls very practical user experience areas. These include improved boot time.
"The boot time in Fedora 11 is significantly better than in Fedora 10 or Windows Vista," King told LinuxInsider. "It doesn't sound like much, but when you have to wait for only 15 to 18 seconds for your Linux system to boot in the morning versus the one minute or more that a Windows machine takes, that's not a small thing."
Other improvements are in touchpad functionality and increased driver support. Fedora 10 supported a few ATI Radeon-based video cards. Version 11 supports a broader selection of ATI cards and many cards from Intel and Nvidia.
The Fedora Community Beta
The Fedora Project has launched into beta the Fedora Community, a portal that streamlines the interface community members use to contribute code and interact with each other.
This is a brand-new Web framework written by Red Hat engineer Luke Macken, according to the Fedora Project's Frields.
"It's based on the best of breed open source technology — Python, jQuery, JavaScript, and some bits from AMPQ, which is part of Red Hat's MRG offering for real time messaging," he explained.
Released in January 2006 by John Resig, jQuery is a lightweight JavaScript library that enables interaction between JavaScript and HTML. Red Hat's MRG — or Messaging, Realtime and Grid — offers high-speed messaging capability.
The framework will let community members collaborate in real time using a Web client. While the default installation includes Firefox 3.5 beta 4, the framework will run any browser that supports JavaScript.