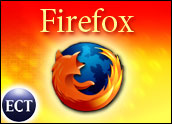 Anxious Firefox users may have to wait a few more days for the official early beta release of Firefox 2.0, Alex Guerra, a spokesperson for the Mozilla Foundation, told LinuxInsider, but the public already is getting a taste of what's to come.
The browser's debut was scheduled for release on Tuesday but is being postponed until later this week.
"All releases that Mozilla issues have 'working dates,' meaning Mozilla does not release any product until it is ready," the company stated.
However, the version was made available through several Web sites Monday morning, and a preliminary version was placed on the Mozilla Foundation's ftp sites in March.
The company also held a community test day on June 23 and will conduct a feature testing day for "Bon Echo" — the codename for Firefox 2.0 — on July 28th. Final release is expected in August.
Published reports and commentaries note Firefox 2.0's phishing filter and integrated spell checker as two of the browser's top new features.
The Browser Battle
Firefox is not alone in pushing browser security, of course. Microsoft released the third beta version of Internet Explorer 7.0 on June 29, which also provides a phishing filter, along with a security status bar, address protection bar, URL handling security and parental controls.
IE 7.0's phishing filter, "proactively warns and helps protect … against potential or known fraudulent sites and blocks the site if appropriate.
The opt-in filter is updated several times per hour using the latest security information from Microsoft and several industry partners," according to the company.
Although many of the changes to Firefox are behind the scenes, tabs are a large focus of this release, requiring significant changes to the user interface, says Mozilla.
Changes include improved tab opening, closing and grouping, as well as shading tabs to denote how much time has passed since opening.
Firefox 2.0 aims to address issues related to the problem of managing the vast amounts of information available on the Internet, according to the company.
Good Echo
"Bon Echo" literally translates to "good echo," and reflects the company's goal to echo Firefox 1 with Firefox 2.0, "once again focusing on improving the browsing experience for our users, making it simple, effective, fast and useful," according to a statement on its Web site.
"Our goal is to provide a browser that helps users manage and organize their online information channels."
The company declined to provide further details until the official release later this week.