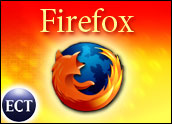 A job posting on IBM's Web site seeking programmers to enhance the Firefox Web browser with new features to compliment its On Demand middleware stack is stirring speculation about the open-source browser's chances to grab enterprise market share from rival Microsoft's Internet Explorer (IE).
Analysts said Big Blue is probably moving to sell more servers by tapping into concerns over Web browser security.
Seeking Alternatives
Whether Firefox is set to gain a foothold in corporate America remains to be seen. One thing is certain, however: The browser is gaining steam in the consumer market.
More than 2.6 million people visited the Firefox site during March 2005 to download the browser and obtain more information, according to a new reportfrom Nielsen//NetRatings.
"The search for an alternative browser has grown in recent years, as the Internet's early adopters have begun to think of the browser as something other than a commodity," said Ken Cassar, director of strategic analytics, Nielsen//NetRatings.
"Firefox gives Web surfers a simple tool that blocks unsolicited windows, is less susceptible to virus attacks and offers a unique means of navigating multiple sites within a single browser."
Corporations Offer Different Stats
Cassar's findings represent trends in the consumer market only. Thus the question remains as to whether Firefox could gain momentum in an enterprise environment that has long been the dominion of software giant Microsoft.
Jupiter Research analyst Joe Wilcox told LinuxInsider that his firm's statistics don't support a mass exodus any time soon. Jupiter reports 97 percent of businesses with 10,000 or more employees allow Internet Explorer on their computers while only 22 percent allow Firefox.
"All the buzz is around Firefox, but when we actually ask people what they use, it's typically Internet Explorer first by a huge margin, followed by Netscape and the Firefox," he said. "That's for consumers, small businesses and enterprises."
Big Blue's Motives
Wilcox said Firefox has a major hurdle to overcome in the enterprise: risk aversion. Most companies have standardized their systems around Internet Explorer and, so long as it keeps working, he said companies probably won't make a change.
"The ripple effect across thousands of desktops is just too great. If IE is there and it works well, they don't want to disrupt anything," Wilcox said. "It's too much trouble."
Analysts suspect Big Blue has a sales-based motive. With the growing popularity of Firefox, IBM may figure it could sell more server software with Firefox extensions. The company did not respond to requests for comment today.
"If customers believe that Internet Explorer isn't as secure and there is some need to run a browser from their server software, then IBM is able to offer an alternative that is perceived to be more secure, which could help sell its server software," Wilcox said.