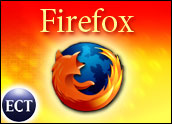 Open-source developer Mozilla confirmed yesterday that the next major release of the open-source Firefox browser has not only been delayed, it's also been renamed.
What was to be Firefox 1.1 scheduled for release this month is now Firefox 1.5, scheduled for release in September. The beta version of the new release is scheduled for August. The story is the same for Thunderbird, Mozilla's e-mail client.
According to the Mozilla Developer News blog posting yesterday, the change was made to "better reflect the level of fixes and feature enhancements which will be included in these releases." The blog also made note that Mozilla is not "scrapping" version 1.1, but merely "bumping" the version number.
Bumping Versions
SpreadFirefox.com site manager Aza Dotzler wrote in his blog that one major consideration in the "bumping" decision was the sheer volume of changes in the Firefox core (Gecko), which made a minor .1 increment seem misleading.
"While it may not be obvious by looking simply at release dates, today's Gecko core of Firefox has seen nearly 16 months worth of changes compared to what shipped in Firefox 1.0," he wrote.
Firefox has also made some major improvements to the application, particularly in the update and extension systems that Mozilla believes warrants more than a minor version bump. "Calling it 1.1 would suggest to most users that this was a minor update when in fact it is quite major," Dotzler said, "and all 1.0 users really should move forward for a much improved product."
Worth the Wait?
Jupiter Research analyst Joe Wilcox said a Firefox 1.5 with featured upgrades that allow users to download fixes through an integrated system update and that caches previously visited pages in the memory to allow faster displays does justify the version number change.
"We are not talking about a major delay. It's only 45 to 60 days," Wilcox said. "Compare that to Windows Vista, which was previously known as Longhorn. It was delayed how many times for how many years? With software, unpredictability is par for the course."
Firefox 1.5 is codenamed Deer Park. The change will be reflected in the upcoming beta release branded Firefox 1.5 Beta. The beta will be a feature complete general preview release of Firefox 1.5. Thunderbird will also be releasing a Thunderbird 1.5 Beta.
Following Firefox 1.5, the next major release of Firefox on the roadmap is Firefox 2, code named "The Ocho" in the first quarter of 2006. Firefox 3.0 is scheduled for release in the third quarter of next year. The Thunderbird roadmap has not been updated.