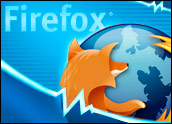 Microsoft is making some moves that are making Firefox glad: killing IE for Mac and incorporating the Firefox RSS feed icon into IE version 7 for Windows.
The software giant released a statement on Friday announcing it was ending Mac support for Internet Explorer. Microsoft initially warned Apple fans that it would eventually stop supporting the browser back in June 2003 and has not updated the it in three years.
Version 5 is the most recent for Mac users, while Windows users are stuck on version 6 as they wait for the promise of version 7. Support for version 5 will officially end on Dec. 31. That means no more security or performance updates.
The IE Clock Is Ticking
Mac users can still download IE from Mactopia for a month after the support ends, but the company said, "It is recommended that Macintosh users migrate to more recent Web browsing technologies such as Apple's Safari."
Apple unveiled Safari in January 2003 with boasts that it loads pages over three times faster than IE and runs Javascript over twice as fast. Apple CEO Steve Jobs called the browser a "home run" when it posted more than 1 million downloads in its first two weeks of availability.
Safari Beta 2 was released in April 2003, but currently the most recent version is 1.2. All of this is good news for Firefox, which analysts said would likely see a windfall of downloads in the wake of Microsoft's decision.
Jason Dowdell, who operates MarketingShift, the blog focused on media research and technology, told LinuxInsider that Microsoft wants to stick to a platform it has more control over, while also demonstrating it doesn't have to be the evil empire that controls the entire software world.
That notion, he said, is reiterated with Microsoft adopting the Firefox RSS feed icon.
Microsoft, Firefox Get Better Acquainted
Killing its IE efforts for the Mac also allows Microsoft to focus on its upcoming Internet Explorer 7 due out in mid-2006. As Dowdell mentioned, Microsoft is adopting Firefox's RSS feed icon, according to a company blog. That would give greater credibility and usage to Firefox's feed.
"We all agreed that it's in the user's best interest to have one common icon to represent RSS and RSS-related features in a browser," Microsoft said in its corporate blog.
RSS, or Really Simple Syndication, is an XML format for sharing content, such as news items and blogs. Thirty-one percent of Web users have used RSS to get information, according to market research firm Ipsos Insight.
"This shows that Microsoft wants to use its massive marketing and public relations resources to help the little guy," Dowdell said. "Add to that Microsoft's emphasis on hiring great product evangelists like Robert Scoble and giving more behind the scenes access on sites like Channel9 and it makes Microsoft much less omnipresent and more personable."
Dowdell said with Google getting larger day by day, now is the perfect time for Microsoft to capitalize on that wave and make itself look smaller, friendlier and more fun to work with.