OK, Greenpeace, arrest me now as an eco-criminal. I must have single-handedly deforested a good tract of the Amazon rain forest over the last few days.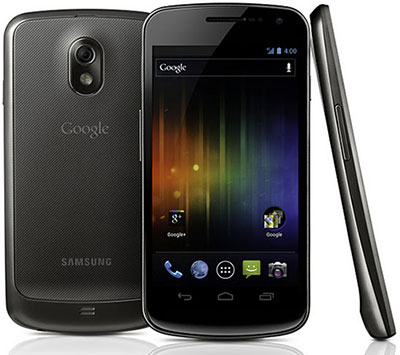 The Samsung Galaxy Nexus
In mitigation, I plead that this was because of the requirements of my job. I was testing the Samsung Galaxy Nexus.
The device is sleek and sexy, has a great UI and nice features, but its appetite for power is incredible. I had the phone on for one hour 45 minutes, during which time I made six calls, all of less than one minute's duration, and searched the Web for about 10 minutes. This apparently guzzled close to one-third of the battery's power.
Searching the Web for another 10 minutes and playing four music videos took the charge down to 50 percent.
Power for the People
Samsung says the Galaxy Nexus has a standard lithium ion 1,850 mAh battery in the LTE version, which I was playing with. Well, guys, that battery needs some serious work. A four-hour battery life won't cut it if you're aiming for Gen Y buyers and teenagers who may want to use it all day for texting, e-mailing and downloading and playing music videos.
The Galaxy Nexus does recharge fairly rapidly — I drained it fully, then plugged it in at 12:25 p.m. one day, and when I picked it up again at 2:45 p.m., it was fully charged.
That sounds pretty good, until you realize that one hour in teenage lifetimes is the psychological and emotional equivalent of about eight in an adult's lifetime.
Lights! Camera! Action!
I found the Galaxy Nexus's screen resolution and color rendition quite acceptable. For example, it rendered photos accompanying Carlos Santana's "Maria, Maria" in this video quite nicely, as a side-by-side comparison with the same video playing my laptop showed.
Video quality was also pretty good. Perhaps not quite good enough to shoot a smartphone movie, like San Francisco radio host Hooman Khalili did with the Nokia N8 — the movie is titled "Olive" — but quite good enough for personal use.
The still camera was fairly decent. Taking photographs was easy, and the ability to continuously snap pix thanks to the zero shutter lag feature should please anyone who's had to wait until their average digital camera or cell phone camera caught its breath, metaphorically speaking, between shots.
The flash is killer bright, but you may not need it, as software controls include one that lets you adjust the camera for ambient light. Go to "Scene" mode and select "Night."
The camera has an autotrack feature that lets you follow the faces of people you want to photograph, and you can move the slider to zoom in or out.
Playing Adele's "Rolling In The Deep" tests the speakers, as it has some really high notes, and it showed the speakers were a bit tinny.
Since the speakers are on the back of the device, laying it down on the table or holding it too closely in your hand while playing music muffles the output. Perhaps Samsung should make them front-facing.
Speak to Me
The Galaxy Nexus's voice assistant feature can't talk back to you the way the iPhone 4S's Siri does, but it works well on the whole.
You have to tap the microphone icon that appears in the top right corner and then speak at the screen. An icon in the center glows red to indicate it's accepted your command.
However, the phone's mic is sensitive enough to pick up ambient noise, especially other voices, so if you're walking with a bunch of friends, for example, and one of them has a voice that's more piercing than the others, the device will pick up that person's voice and respond to it, even if that person's three to four feet off to your side and you've given the phone a voice command at the same time.
Tech Details
The Samsung Galaxy Nexus has a 1.2 GHz dual-core processor, a 4.65-inch 1280 by 720 HD Super AMOLED screen, and it runs Android 4.0, a.k.a. "Ice Cream Sandwich."
It has a 5 MP camera with LED flash and zero shutter lag in the rear, and a 1.3 MP front-facing camera for video calls. Both recording and playback are at 1080p at 30 fps.
Connectivity choices consist of Bluetooth 3.0, USB 2.0, WiFi and NFC.
The device has an accelerometer, gyro, compass, barometer, and light and proximity sensors.
Apps include Android Market, Google Earth, YouTube, Gmail, Google Maps 5.0 with 3D (very cool) maps and turn by turn navigation, Movie Studio, and Google+.
Verdict: I liked the phone, the camera, the overall ease of use, and the apps. But the keyboard and voice assistant need work. And the power consumption really, really needs work.