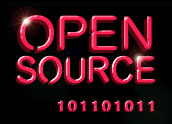 In an effort to clear up some confusion over the ongoing debate regarding open source and what exactly it means, research firm Gartner is suggesting vendors figure out a consistent definition to ease confusion among many buyers.
An underlying current of confusion reigns among open source users, and the ongoing squabble among vendors has not helped reconciled an inherent incompatibility, according to a Gartner report.
"The incompatibility is not with the commercialization of open source software, but rather between open source and traditional industry business models designed to achieve single-vendor dominance of products or technical standards," the Gartner report says.
The report suggests if vendors continue to debate the purpose and spirit of open source, users should demand the right to modify and redistribute software code and the resulting products.
Growing Concerns
Many members of the open source community are rapidly growing concerned about the role vendors play in supplying and supporting the software, said Gartner analysts Brian Prentice and Mark Driver, authors of the report.
"Vendors increasingly want to tweak the meaning of open source to include, for example, attribution licensing which says the user can modify and redistribute the software, and make derivative versions based on it, only if they give the author credit," said Prentice.
Software users must now fight for the right to modify and redistribute open code and its resulting products, Prentice said. In fact, in order to mitigate the problem, users must demand a strict definition of open source linked to the modification and redistribution of code and products, he added.
Basic Principles
However, there already exists a set of basic principles embodied by an Open Source Initiative-approved open source license, said Gordon Haff, a principal IT adviser at Illuminata, therefore making "open source" more than just one single thing.
The rights and obligations associated with a liberal Berkeley Software Distribution-type license — a Unix derivative distributed by the University of California, Berkeley — are quite different from a strict copy license like the General Public License, said Haff.
"Is this potentially confusing to users? Sure," Haff told LinuxInsider. "But it's also an element of choice — both for developers and users. One size doesn't fit all."
Healthy Open Source Community
Gartner also warned open source software users that the uncertainty around vendors' claims could make sourcing and architectural decisions for open source software more difficult.
"Open source is simply a licensing agreement that allows unfettered modification and redistribution of software code," the report said. "In fact, it is a key sign of a healthy open source community and a key benefit to users."