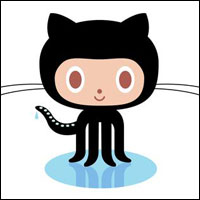 GitHub cofounder Tom Preston-Werner has resigned following an investigation into harassment charges made by developer Julie Ann Horvath, who departed the company last month.
"The investigation found no evidence to support the claims against Tom and his wife of sexual or gender-based harassment or retaliation, or of a sexist or hostile work environment," said Chris Wanstrath, GitHub cofounder and CEO, in an announcement on Monday.
"However, while there may have been no legal wrongdoing, the investigator did find evidence of mistakes and errors of judgment," Wanstrath added. "In light of these findings, Tom has submitted his resignation, which the company has accepted."
'There Was No Investigation'
Horvath, however, expressed a different perspective.
"Bullying someone into quitting: Illegal," she tweeted on Monday, followed by "Asking an employee to relay private conversations between her and her partner: Illegal" and "Justifying the harassment of an employee because of her personal relationships: Pathetic."
The tweets kept coming.
"Leaving GitHub was the best decision of my life," Horvath added, along with "There was no investigation."
Horvath said she experienced sexism and gender-based harassment at GitHub, the company behind the popular open source platform. She also spoke out about harassment by Preston-Werner and his wife and claimed that an engineer had repeatedly removed her code after she turned down his advances.
"Neither my wife, Theresa, nor I have ever engaged in gender-based harassment or discrimination," Preston-Werner wrote in a blog post on Monday. "The results of GitHub's independent investigation unequivocally confirm this and we are prepared to fight any further false claims on this matter to the full extent of the law. I believe in diversity and equality for all people in all professions, especially the tech sector."
GitHub spokesperson Kate Guarente declined to provide further details. Horvath did not respond to our request to comment for this story.
'I Am Appalled'
"I don't know what to make of it," Jake Bilbrey, a front-end engineer who works across the street from GitHub in San Francisco, told LinuxInsider. "Their blog reads like a lawyer piece but says they took the actions I was hoping to see."
The combination of a Monday tweet from a GitHub designer along with "the anonymous reports by women at GitHub who said they have not seen sexism in the workplace strikes me as their employees are scared to say 'women are equal' and, you know, 'just treat people nice,'" Bilbrey said.
"Ellen's blog post nails a lot of this pretty well," he added, referring to comments on the topic by Kickstarter Product Manager Ellen Chisa.
"I am appalled that in GitHub's official blog post they resort to 'we did nothing legally wrong,'" Bilbrey concluded. "'Legally' is not the same as 'morally.'"
'Brogrammer' Culture
Geek culture has been struggling with "systemic sexism and misogyny" over the past few years, suggested FOSS journalist Bruce Byfield, who has written extensively on the topic.
"This episode highlights just how complicated this struggle can become. On the one hand, GitHub has become central to large segments of the tech industry," Byfield told LinuxInsider.
"Last year, the company made the gesture of donating several hundred free accounts to women," he noted.
"On the other hand, in the last few months, stories of what was happening within the company have made some women in computing identify GitHub as a company with serious internal problems — which means it also has serious external problems, because reputation is everything in geek culture," Byfield pointed out.
For GitHub, much will depend on its crisis management over the next few months.
"The fact that some people are already questioning the thoroughness of its investigation suggests that it will have to try harder to regain its reputation," Byfield said.
"Other companies, especially ones that encourage the so-called 'brogrammer' culture, should watch carefully," he concluded. "These issues are not going away, and the odds are that GitHub won't be the last company forced to face them in public."
'You Would Expect More'
Overall, "this matter highlights the fact that even though the IT industry and geek culture can be innovative and progressive, the reality is it is often antiquated and backward," Jay Lyman, a senior analyst with 451 Research, told LinuxInsider.
"This is particularly so when it comes to workplace discrimination and harassment based on gender, sexual orientation, race, age or other factors.
"You would expect more from good software developers and IT professionals, but there is no question that code and IRC conversations and debates frequently go beyond offensive and represent harassment," Lyman added.
"It is even more unfortunate when these types of things go unchecked or unchallenged," he said. "I commend efforts by individuals and by organizations that help to shed this disrespectful culture in favor of a truly collaborative, effective approach to technology and business."