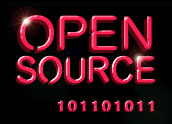 Not quite five months after its US$350 million acquisition by Yahoo, open source e-mail operator Zimbra Tuesday unveiled its Zimbra Collaboration Suite (ZCS) 5.0 software.
This next-generation product has features for reading mail and creating documents offline from a Web browser.
ZCS 5.0 enhancements include offline access to Microsoft Outlook 2007 and support for an array of handheld devices, including BlackBerry devices from Research In Motion, Motorola Razrs and Apple's iPhones.
More Audiences
The worldwide reach of Yahoo has enabled Zimbra to reach numerous audiences, including universities, Internet service providers (ISPs) and small companies, the company said in announcing the launch.
"We are proud of our achievements in ZCS 5.0 and appreciate the passionate feedback from the 13,500 open source community members and customers that made our most significant release to date a huge success," said Satish Dharmaraj, Yahoo vice president and Zimbra cofounder.
"Together, we have built one of the world's premier e-mail and collaboration products and, with Yahoo's support, are continuing to innovate at a more rapid pace."
Product Versatility
The ZCS 5.0 also allows e-mail storage in a designated briefcase instead of as an attachment and facilities-sharing briefcase folders. It also allows for sharing of in-boxes and e-mail folders, along with an option of read-only or management access for other users. The software also offers upgraded calendar features, and ships ready to use in 15 languages.
At the time it purchased Zimbra, Yahoo had voiced hopes that it would provide a vehicle for Yahoo Mail as a hosted solution to big accounts like universities as well as to consumers through ISPs.
Zimbra's Ajax-based e-mail system can be customized for each account, so its software includes calendar and contact-management features that can be used online and offline.
Zimbra's open source nature allows for the use of Zimlets, software plug-ins that connect e-mail to a variety of other Web services. Zimlets can be used to leverage Yahoo's entire platform to serve ads to support free accounts.
Long-Term Value
Analysts with an eye on Microsoft's $44.6 billion bid for Yahoo voiced some skepticism about whether Zimbra's new software will enhance Yahoo's value.
"I don't know that it means much," Scott Kessler, an analyst with Standard & Poors, told LinuxInsider. "I don't think people are going to base a decision on buying Yahoo based on Zimbra coming out with a new product. I think this is interesting but it's hardly material for investment."
Nevertheless, Zimbra's new system will be integrated into Yahoo's e-mail network and other Yahoo properties, including Flickr, Yahoo Local, Yahoo Finance and Yahoo Search.
"Obviously, [Yahoo] paid $350 million, and we're talking about an acquisition (of Yahoo) valued at, what, $45 billion?" Kessler said. "So, there's some but not that much material advantage to this, at this point."
Zimbra's move, nevertheless, can have some long-term value for Yahoo, Mike Goodman, a Yankee Group analyst, told LinuxInsider.
"I think everything Yahoo does at the moment has to be looked at under the microscope of a potential deal," he said. "There have been several announcements with Yahoo the last several days that certainly call into question whether these deals will hold if Microsoft acquires Yahoo."
If the product can stand apart from competitors, it's likely to be more successful, Goodman said. "I haven't seen the new product, but you're always looking for things to differentiate yourself to enhance the value of the product to the consumer. This is certainly a step in that direction."
A Positive Step for a Struggling Parent?
Any step forward is a positive sign for Yahoo, Goodman noted.
"In Yahoo, you have a company that's struggling right now," he said. "Whether they're acquired by Microsoft or somebody else, they still have to strengthen their business. No matter what happens, nobody wants an ailing Yahoo."
If ZCS 5.0 proves revolutionary, it would defy recent trends for Yahoo, Goodman said. "They're sort of in a quagmire," he said. "When you look at the initiatives that Yahoo is doing, they're not really going to redefine the marketplace. They're not big ideas. They're subtle differences on ideas already in the marketplace."