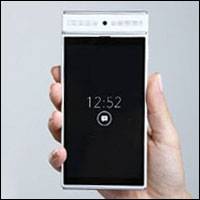 Google announced a US$100,000 developers' challenge prize on Wednesday, the second day of its Project Ara modular phone developers' conference.
The top two runners-up will get all-expenses paid trips for two or three people to the next Ara devcon — there will be a few more held this year — and guaranteed hardware for the project, said Project Ara lead Paul Eremenko.
Judging will be based on both objective and subjective criteria.
The challenge will be unveiled officially in mid-May, with a detailed set of rules, Eremenko said. All documentation will be posted on the Project Ara website.
Google will close the challenge by mid-September.
"This is a great project that will lead to the development of other platforms and solutions in the embedded and consumer market but not mass adoption of modular phones," Jim McGregor, principal analyst at Tirias Research, told LinuxInsider. "In fact, this may be the best maker developer platform thus far."
More About the Ara Smartphones
Google plans to offer three modular smartphones under Project Ara. MSRP will range from US$50 to $500.
The mid-range Ara prototype, which is roughly the same size as an iPhone or Galaxy S5, was demoed Tuesday at the Devcon in San Jose.
Google released v 0.10 of the modular developers' kit, and it plans to make 100-200 units of hardware available around mid-May.
It will release an ASIC version of the MDK around mid-September, when the challenge will close. This version will have more production-ready interface templates, Eremenko said.
"I'm not convinced a large number of very low-end users will want this device," Nick Spencer, a senior practice director at ABI Research, told LinuxInsider. "I worry about build quality, losing parts, and the knowledge of users to be able to implement the modular options."
What Devs Have to Do
Devs must submit abstracts that consist of a description of their project and a hardware loan agreement, in order to receive the hardware free. The package will include a Unipro bridge and field-programmable gate arrays from Toshiba.
"Google wants a functional form factor module around this prototype hardware or the developer's own prototype hardware," Eremenko said. Devs must create the driver and any apps necessary for testing. They can develop drivers on PandaBoards or on boards supplied by Google.
Objective criteria used in judging will be whether modules submitted can be employed in daily use and whether what they do can be done on any other smartphone.
Qualitative criteria will include the novelty of the application; the tech implementation — the functionality, elegance and quality; the scale of the module's impact; and its commercialization potential.
Hardware Details
Toshiba has been working with Google on the hardware since late last year, Shardul Kazi, Toshiba America senior VP, said Wednesday.
"FPGA is being used for many reasons, one of which is we need to have the development first while we're developing the ASICs. Once the ASICs are available, a different development platform will be used," he explained.
Engineering samples will be available "sometime in Q4" after which commercial use samples of the bridge chips will be available, Kazi said.
Reaction to Ara
Modular product design is the wave of the future, said Toshiba's Kazi, who sees the concept being extended to tablets and other products.
Whether modular phones will find a market could be another issue entirely, though.
"I don't see the category taking the world by storm, simply because the modularity adds significant costs in weight, size and dollars," Carl Howe, a research vice president at the Yankee Group, told LinuxInsider. "A carefully designed product is going to be cheaper to sell than a modular one."