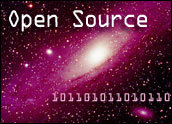 The open-source license covering the Linux operating system is scheduled to be released for public comments early next year, according to the Free Software Foundation.
The public debate over General Public License version 3.0 is expected to include comments from 150,000 people around the world. The GPL should end with a revamped and ready version 3.0 by early 2007.
Changes on the Table
The Free Software Foundation has jurisdiction over the General Public License that governs Linux and many other open-source software programs. Proposed changes to the GPL include resolving patent conflicts, resolving incompatibilities with other licenses, and accommodating Web services. There is also the possibility of dealing with wikis in GPL version 3.0.
Incompatibilities have led companies to develop their own open-source licenses. Sun Microsystems with its Common Development and Distribution License is one recent example.
James Gatto of the law firm of Pillsbury Winthrop Shaw Pittman told LinuxInsider that we should see significant changes in the new GPL, which hasn't been updated in 15 years.
"When the GPL was drafted it served its intended purposes for a period of time," he said. "Now it has become more important that the GPL be tightened up as companies like IBM, Novell and Red Hat and others are putting a significant amount of money into commercializing and generating businesses around open-source software. Open-source is not going away."
Resolving Patent Conflicts
Analysts said patent issues will be key area of focus in the rewrite. Open-source licenses address patents in a number of ways. Currently, the GPL says if a developer can't grant the rights under a patent, then the third-party cannot use the open-source software. Analysts said this is a technical issue that needs to be cleared up in version 3.0.
"A lot of people get confused and think you can't patent open-source software. You absolutely can. The limitations, typically, are who can you enforce those patents against," Gatto said. "Under the GPL, you can't assert your patent against people in the chain who took your software under an open-source license, but you could certainly enforce it against a third-party."
Compatibility Issues
With the number of open-source licenses increasing, the incompatibility problem is growing worse, said analysts. For example, if a company combines a piece of GPL code with a piece of code licensed under another open-source license, then the GPL prevents the company from releasing the combined software.
"The GPL needs to be more permissive," Gotto said. "As long as something is an approved open-source license, the combined use of code covered by another approved open-source license shouldn't create a conflict. That would seem to make a lot more sense given the way things have developed with the various licenses out there."
Static Versus Dynamic Linking
Analysts predicted we may also see clarification on static versus dynamic linking, an area over which there has been considerable uncertainty.
Under the current version of the GPL, if you use an open-source program with a proprietary program, which analysts said is quite common, then a question arises as to whether that open-source product has been incorporated into the proprietary product.
"The GPL may want to clarify the ways in which you can use open-source code with proprietary programs and not subject proprietary programs to the open-source license," Gotto said.