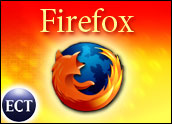 Mozilla's popular open-source browser hit the open market a year ago today. Firefox is celebrating with a slew of data proclaiming its maturation in the world of Web browsing.
When Firefox was introduced to the masses, Mozilla Foundation President Mitchell Baker called it a major milestone. He declared that millions of people would "be able to enjoy a better Web experience."
Baker's prophesy was at least partially true. Firefox 1.0 was downloaded more than 10 million times in its first month and more than 100 million times in the first year — in more than 20 languages. In just a few weeks, Firefox 1.5 will try to bring at least 100 million more users to the Mozilla camp.
The Firefox Hype
By December 2004, Mozilla was in full hype mode with the Mozilla Foundation publishing a two-page advocacy ad in the New York Times to raise awareness and promote adoption.
The ad asked, "Are you fed up with your Web browser?" Two months later, the number of downloads climbed from 11 million to 25 million.
"Microsoft restarting Internet Explorer development says a lot about Firefox," Jupiter Research Analyst Joe Wilcox told LinuxInsider. "Microsoft might have started doing that anyway because Windows Vista development was cranking up, but I do think there was some relationship between the events."
Analysts said Web site operators also took notice, understanding that they could not limit development to suit Internet Explorer as they had done in the past. Then there's the buzz around Web 2.0.
"Web 2.0 and the idea that services and software will be delivered through the browser over the Internet rather than just from the desktop is emerging," Wilcox said. "Whether it was intentional or not, Firefox is definitely part of that whole phenomenon."
Ch-Ch-Challenges
Firefox has now officially gained 10 percent of the market share, some of it stolen from Microsoft's dominant Internet Explorer browser. But it has not been all flowers and candy for Firefox. The browser has also faced its share of growing pains in the past year.
Security researchers have uncovered plenty of potential vulnerabilities, bugs and flaws in Firefox and its competitors have taken full advantage of the media coverage. Firefox's growing presence in the market actually renewed an old debate about which browser is most secure.
Microsoft supporters took the stance that IE is more popular and therefore receives more scrutiny from security researchers than its open-source competitor. But analysts said even as Firefox has increased in popularity and gained more attention from researchers, there have not been any blockbuster problems in the browser.
"The Mozilla folks have shown so far that they can be fairly responsive to fixing the bugs or potential flaws," Wilcox said. "The whole security debate came down to who can respond faster. So far, it looks like Mozilla and Firefox have met the challenge with respect to security problems with the browser and quickly fixing any potential flaws."
Dethroning the Incumbent
Mozilla's most recent initiative, the Extend Firefox Contest, is designed to encourage development of extensions to the browser. Extensions are small add-ons that add new functionality. They can be anything from a toolbar button to a completely new feature.
"We're eager to see what our developer community has in store for Firefox users with this call for the next wave of extensions," said Christopher Beard, head of products and marketing at Mozilla. "We, and most importantly, our users, have been very pleased with the extensions that have been developed over the last year. The breadth and depth of the Firefox Extensions currently available is a testament to the strength of Firefox asa platform for innovation."
But can contests, hype and innovation help Firefox dethrone Microsoft? Analysts don't think so. Microsoft is entrenched and a new version will be coming to market soon.
"I live in the Washington D.C. area and yesterday was Election Day," Wilcox said. "Incumbents are tough to beat in elections. There are a lot of advantages to incumbency and the same applies to software."